Sunny Side Up Tropical Festival Reveals Quality 2016 Lineup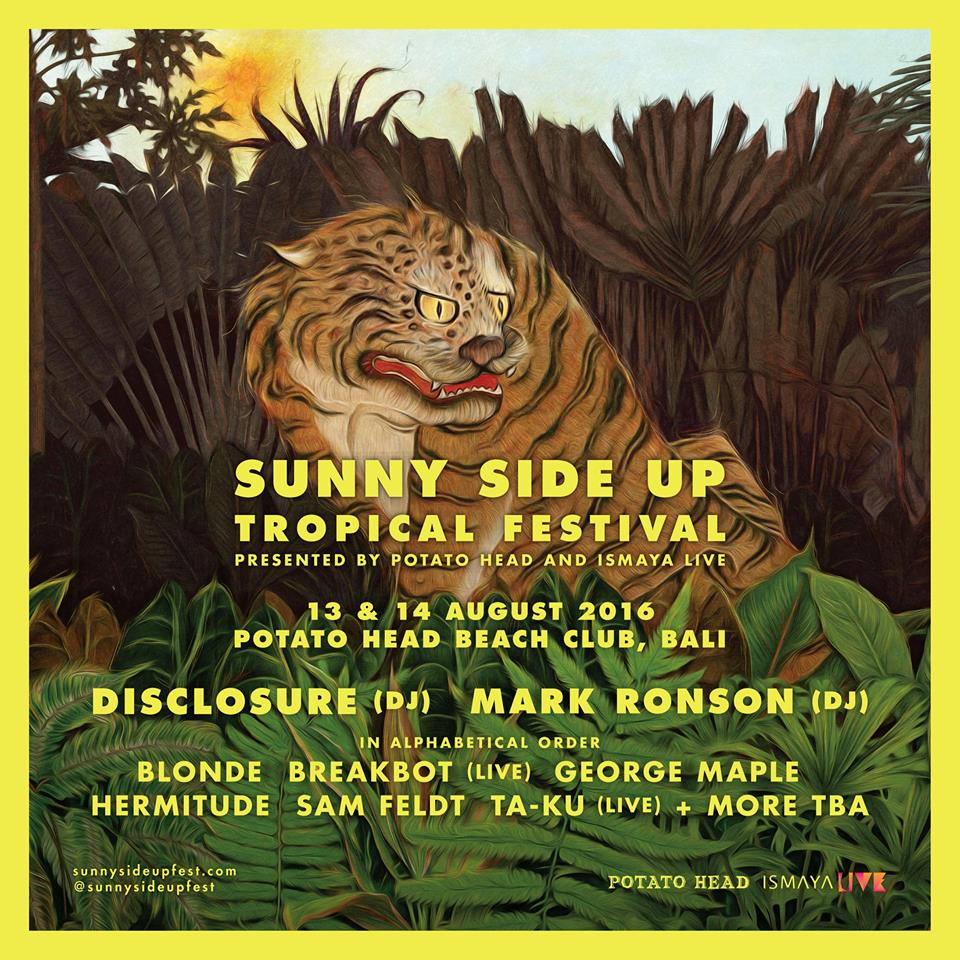 Take a break from the mundane and commercial, and travel to Bali this August for the third annual Sunny Side Up Tropical Festival brought to you by Potato Head and Ismaya Live
What sounds better than going off the grid and exploring the world's hidden gems through the power of music? Sunny Side Up Tropical Festival invites you to the Indonesian island of Bali this August 13 & 14 for a two-day festival. This is it's third year in the making, and is seeing many upgrades. This will be Sunny Side Up's first year expanding to a multi-day festival, and they've brought a knockout lineup for the extra stage time this year.
For a third year festival, you wouldn't expect them to garner the talent of a two-time Grammy nominated artist, but Disclosure will the be lead act at this year's Sunny Side Up Tropical Festival. The deep sounds of the British duo will bring a new sound to the relaxed island oasis setting. Sunny Side Up will also be bringing the man behind the sensational Bruno Mars hit "Uptown Funk," Mark Ronson, to it's decadent beach club. Sam Feldt was also announced for Sunny Side Up, and it's hard to imagine a more fitting producer with his upbeat flutes and piano riffs. One of The Nocturnal Time's Top 5 Undercard Acts of Electric Forest will also be in attendance, Hermitude. Other acts include Ta-Ku, Breakbot, George Maple, and more to come.
The entire event will be held at the Potato Head Beach Club in Seminyak, Bali. Condé Nast Travler is a lead travel information and review site and has labeled Potato Head Beach Club as one of the top holiday destinations in the world. The layout includes an infinity pool viewing the Indian Ocean, two bars, and a large lawn space for some natural relaxation. All the festival stages are being built from locally sustainable material in an effort to support both the community and environment.
Go to the Sunny Side Up website now to get access to pre-sale tickets and for additional information HERE.