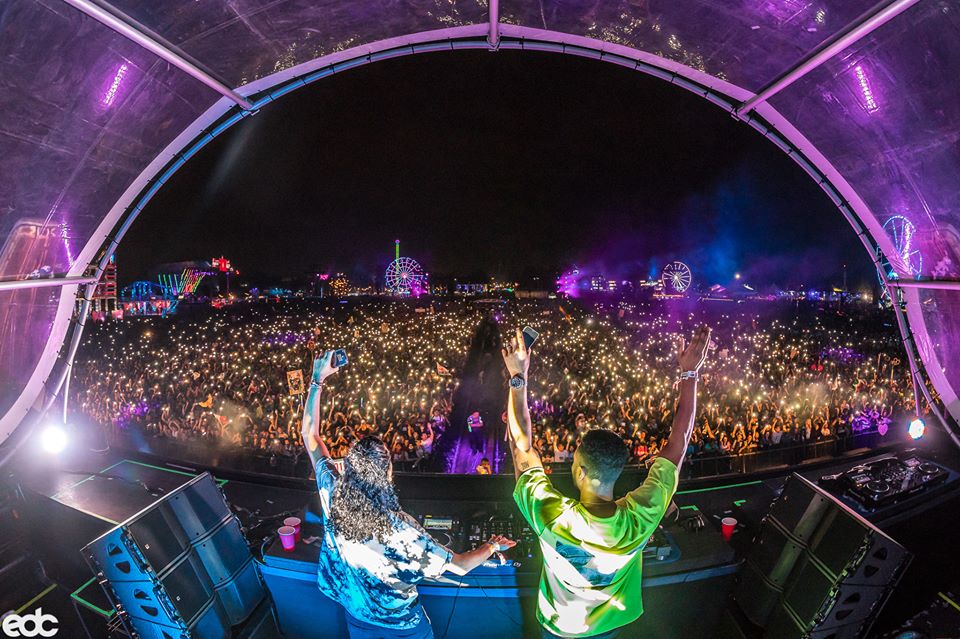 Sunnery James & Ryan Marciano Discuss Their Latest Ahead of Sexy By Nature NYC Yacht Cruise [Interview]
In an industry chock full of delightful musical skill and a seemingly endless pool of talent, superduo Sunnery James & Ryan Marciano have managed to carve their names right towards the top. The Dutch pair have fine-tuned their art over the last decade, beginning in their home country of The Netherlands and moving swiftly across the globe with their funky house sound and one-of-a-kind energy output.

Born Sunnery Gorré and Ryan de Lange, these two have demonstrated what it means to perform at next level. Continuing to break new ground, the guys have explored productions inside and outside of their sound, playing from chic and seductive to monster anthems to collaborations with trance giants like Armin van Buuren. Continually backed by dance music's top dogs including David Guetta, Pete Tong, Tiësto, Steve Angello, Kaskade, and so many more, the duo has been able to express themselves through music and perform at the world's most coveted stages. From Ultra Music Festival, Electric Daisy Carnival, Sensation, and BPM Festival to club tours in Vegas, Chicago, New York, and Ibiza, they've seen it all.

Attending a Sunnery and Ryan show is an experience in itself, as it extends beyond their experimental and vibrant dance tracks. Their showstopping live performances leave fans in awe, begging for the next time around. These certified partiers certainly know how to handle a crowd and kick them up several notches to extra high heat.

"The world's most energetic house DJ duo" is coming back to New York City this Memorial Day Weekend for a special yacht cruise headed by their Sexy By Nature concept. This Sunday, May 26 the guys will return to the city they called home and climb aboard the beautiful Hornblower Infinity to sail around the skyline for an afternoon of sexy antics beside their fans.

We were able to catch up with Sunnery and Ryan ahead of their impending sexy weekend in our breathtaking home of NYC to hear word of their most recent productions, nights with Armin at Hï Ibiza, what to expect if you're on board the yacht cruise, & beyond.

Read our conversation with the guys below:
TNT: Thank you for taking the time to chat with us! Let's dig right into some music updates. You've put out recent tracks like "Coffee Shop," "Savages," "Shameless," and "RUFF" – can you choose one of these to share more in depth with us about?

S: Sure, let's pick the first one you summed up. "Coffee Shop" was a collaboration with Kes Kross and it has a really smooth vibe. We really like Kes' vocals on the song, his voice sounds so well with the sound effects Ryan and I had in mind.

R: "Coffee Shop" is part of our EP Affective, which exists out of four songs. The four songs together tell a story of a guy that falls in love with a girl he never met before. In "Coffee Shop" he finds himself after a long night alone in a coffee shop wondering what actually happened to him.

S: The story behind "Coffee Shop" is inspired by the 24/7 diners in the United States, but with a little bit of irony of the Dutch coffee shops. We're both from Amsterdam and I lived in New York for a while so that's where the inspiration came from.

R: Fun fact – It's currently our most-requested track. But we also have to mention "Shameless" since it recently entered the Billboard charts. It was so much fun to work together with Bruno Martini and Mayra again after our first success "Savages."
TNT: Another recent tune of yours is "You Are Too" with Armin van Buuren, the follow up to his iconic "You Are." How did this one come to life and what made you want to do the sequel to this track?

S: As you might know we host the Wednesday night at Hi Ibiza with Armin. We thought it would be fun to do a collab with Armin to celebrate the first season, that's how "You Are" came together. Honestly at first we were pretty scared to mix up our two different genres and make one song out of it but in the end, everything turned out to be really good.

R: We love working with Armin so last year when we did the Hi Ibiza night for a second year in a row, we thought it would be fun to revive "You Are," so we came up with "You Are Too."

TNT: What upcoming tracks do you have in the pipelines? Are there any special collaborations you can share details about?

R: Yes, I have plans to work with a really successful producer. I'm so excited for it because I've adored him for so many years. His name is Sunnery James…

S: *laughing* haha, you joker. But seriously, we spend as much time as possible in the studio. We have some nice things lined up, but we can't share too much about this just yet!
TNT: What do you feel has been one of your most experimental songs so far? Perhaps one that strays a bit from your typical sound?

S: I would say the collabs with Armin because it was a challenge to make a song that reflected both of our styles. But I think we did pretty good!

R: Same for me. It was an experiment itself to do a collab with Armin and make a mixture of two genres.

S: Another cool thing we did was with the Royal Air Force, we played at their roll out ceremony together with a huge orchestra!

R: Oh yeah we did that too! That was something totally different, still getting goosebumps when I think back on that moment.

TNT: Let's talk about upcoming shows. We know that New York City is a special place for you both, as it is for us too! What were some of your favorite things to do or places to go when you were living here?

R: You never get bored in New York, that's my general favorite thing. No matter what time of the day, you'll always find something pleasant to do and that's great!

S: I agree with Ryan. And the food; some of the best restaurants in the world can be found in the Big Apple.

TNT: You've decided to take your 'Sexy by Nature' concept to the city this month, bringing 'Sexy by Nature at Sea' to the piers of New York for the sexiest yacht party in NYC. What's in store for your shipmates at this party?

S: Attending a Sunnery & Ryan gig is already sexy by nature. But if you bring us, and the concept, to a yacht in the wonderful NYC. Well, that's next level sexy.

R: We're about to bring some smooth and sunny beats for our fans to vibe on during this boat trip.
TNT: How did the 'Sexy by Nature' concept come about in the first place?

R: Sunnery and I were looking for a new concept, so we did some social monitoring and read our comments online.

S: A few words came back in a lot of different comments. It was all: 'sexy beats, natural vibe, sexy sound' and more of that. That's how we came up with 'Sexy by Nature' after some brainstorming. Everybody can be sexy and that's what we try to show the audience.
TNT: Shifting focus to festival season as we are right here in it, what is one of your favorite festival memories from years past?

S: This is a really hard one. The last years have been a rollercoaster of gigs and festivals, I think I can't remember half of them properly *laughs.* But there is one festival that blows my mind again and again, and that's Tomorrowland. The venue, the people, the atmosphere…everything is great there.

R: The sickest venue, for me, was the Cluj Arena at Untold Festival in Romania. It gave me goosebumps to see a stadium full of people jumping and singing to our songs.

S: Yeah, I think there were 50,000 people going wild there. This was really magical!
TNT: Lastly, as huge names at the top of your game, what might you say to other producers or DJs who are dreaming of taking things next level, but unsure of how?

S: My advice: "Do your thing, keep trying and never give up." This may sound a bit cliché, but that's the way it works. If you are convinced about your music, it's important that you get it out there. In every way possible.

R: We try to encourage young and undiscovered producers by spinning their tracks on our radio show or give them a feature on our label. A lot of labels are looking for the modern sound, but we are looking for a unique sound! We are always ready to discover new music and new sounds so hit us up!
Featured photos via Sunnery James & Ryan Marciano Facebook.