Skrillex Set To Play Webster Hall "The End Of An Era" Closing Party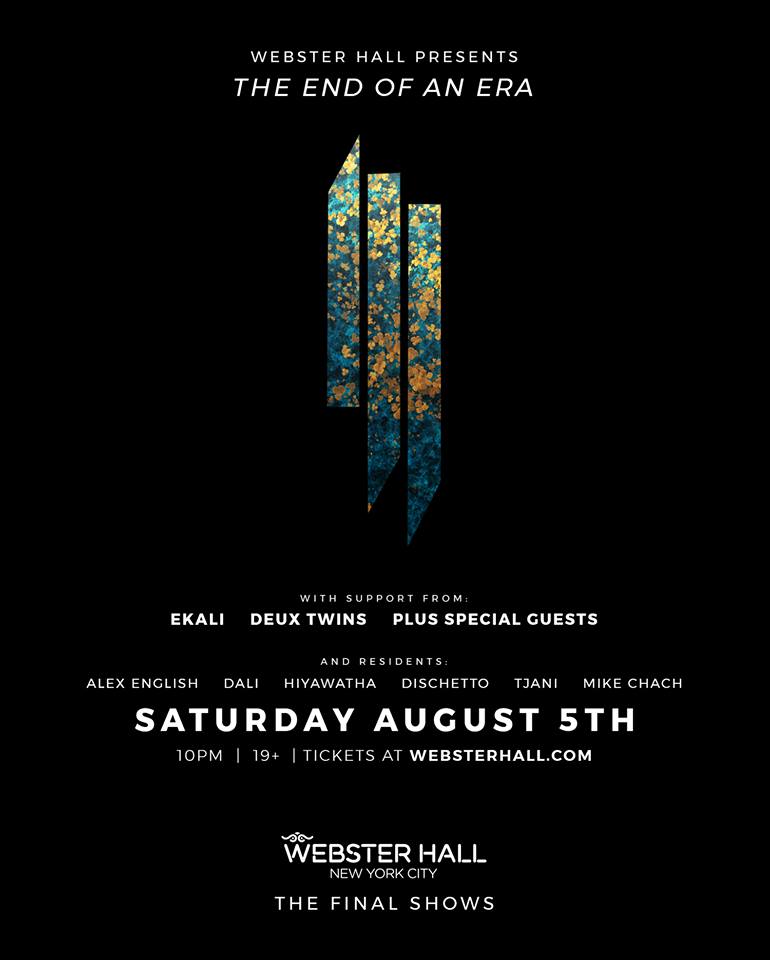 On the final club night at Webster Hall, dance music pioneer and famed international DJ and producer, Sonny Moore better known as Skrillex has just been announced as the main act. This Saturday, August 5th Skrillex will treat fans to a live DJ set showcasing "The End Of An Era" as part of The Final Shows at the legendary Manhattan venue.
When the legendary NYC event venue announced its closing, music enthusiasts far and wide were eager to make a farewell return to Webster Hall before it shuts its doors next week. Expecting massive parties and surprises, Webster regulars as well as music lovers were not left disappointed. Skrillex will make his long awaited headline return to the main room. Joining the OWSLA head honcho in support will be Ekali, Deux Twins, a slew of special guests and the Webster Hall residents we've become so familiar with. Saying goodbye couldn't be more bittersweet, when Webster Hall throws a party of this magnitude.