Tomorrowland 2017: The World's Most Magical Festival Experience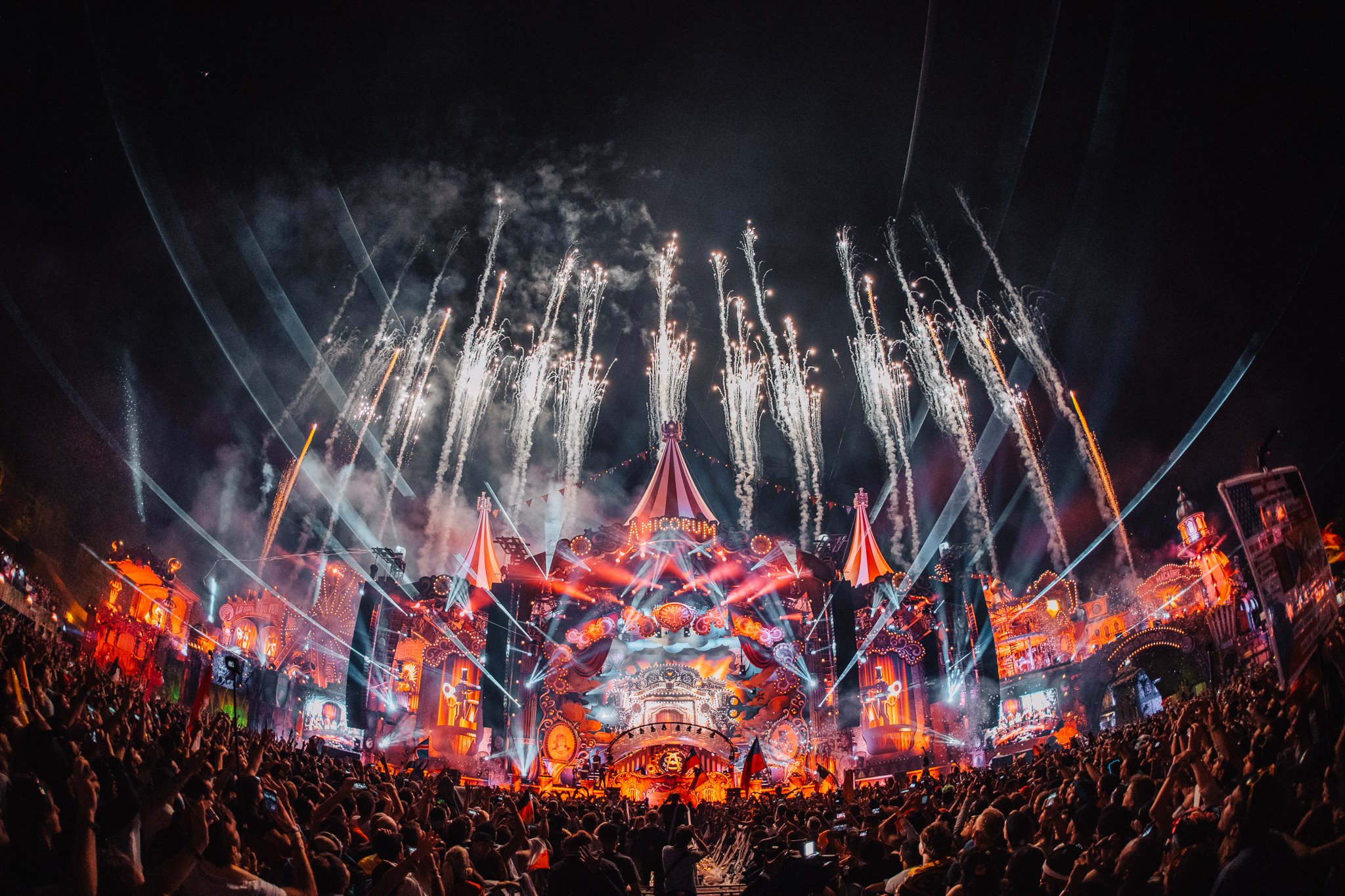 Tomorrowland had an extremely successful double-weekend this past July 21-23 and July 28-30, exceeding the wildest dreams for festival-goers from all over the world who convened in in Boom, Belgium.
Successfully maintaining the ranking as one of, if not the best, international music festivals in the world, Tomorrowland presented an absolutely immersive experience for all attendees. The highest level of hospitality and guest service was presented at all times and the work put into production was some of the most impressive in the industry. After the festival concluded its 2017 year just last night, it is clear that Tomorrowland upholds the most flawless combination of music, decoration, food, drink, camping, accommodations, world-class restaurants, entertainment, performers and extravagance that electronic music has to offer.
After thirteen years of putting on this grand event, the Tomorrowland Company has perfected the art of music and media production. Premiering the mystical theme of "Amicorum Spectaculum" for 2017, the entire property was transformed into an old-fashioned and somewhat cynical circus. The main stage was a monstrosity of intricacy, stretching far over a crowd of 200,000 eager faces. The stage consisted of countless individual facets, including a snack bar for popcorn and drinks, a full sized carousel and a hauntingly life-like jack-in-the-box, altogether forming a mesmerizing center attraction. With 16 stages total, each one reached full potential with design, video, live production, and sound quality. A favorite stage worth mentioning was the Rose Garden, including an enormous fully active dragon guarding her stage, consistently moving, spewing smoke from her nostrils and changing colors with every song. With costumed performers on every turn, dancers, acrobats, magicians, and tightrope walkers there was never a lack of awe for guests.
Becoming hungry at Tomorrowland is the least bit a burden, with dozens of delicious food stands featuring Belgium's finest cultural dishes as well as food from all over the world. For those guests who would rather enjoy the finer tastes of Tomorrowland, five signature restaurants were placed around the venue with exquisite dishes from top of the line chefs. As for getting a good night rest after a day of dancing, the festival had you more than covered. "Dreamville" camping was unlike any other festival accommodations in the world. Beautiful, colorful tents ranging in size covered the Dreamville grounds, and as you get closer to the festival grounds, the lodgings only get better. From tents to cabins, to full-blown mansions, Tomorrowland has something for all economic levels. Dreamville also featured lovely gardens, hammock-covered and shaded areas, and even hot tubs for those chilly nights. It is no doubt that comfort is the only option for Tomorrowland's valued guests.
Although almost every performance during weekend one was something to write home about, there are a few sets that must be mentioned. Friday July 21st, San Holo, Alison Wonderland, Eric Prydz, and Seven Lions absolutely slayed in their individual performances. Each played to their absolute best and made sure to bring out their newest and finest tunes for their International audiences. On Saturday, Aly & Fila, Don Diablo, Armin Van Buuren and Jamie Jones were the shows to see, delighting guests with trance, techno and a little bit of hardstyle as well. As for Sunday, main stage opened with three hours of the melodic Markus Schulz. The day continued with those animated and cheerful vibes from Sam Feldt and his live musicians, grew in energy with the hard sounds of KSHMR, and ended with pure decadence from Claptone, Steve Angello and Martin Garrix. Both weekends finished with the most spectacular fireworks shows that beautifully tied together two magical weekends.
Tomorrowland is an enchanting place, and the most faultless example of how a music festival should be done. As music goes, Tomorrowland is a perfect place to embrace uplifting vibes and bond with fellow music lovers from across the world. A return visit is definitely in store in 2018. From its picturesque rolling hills at the titanic main stage to the intricate stage designs, live entertainers, daring trapeze acts and performers, countless DJs and producers from across the world, dozens of stage curators, immense pyrotechnics and light shows, and two massive weekends — Tomorrowland keeps getting bigger and better; Tomorrowland truly is the people's festival.