Nevada Still Has More Music Festivals In Store For the Summer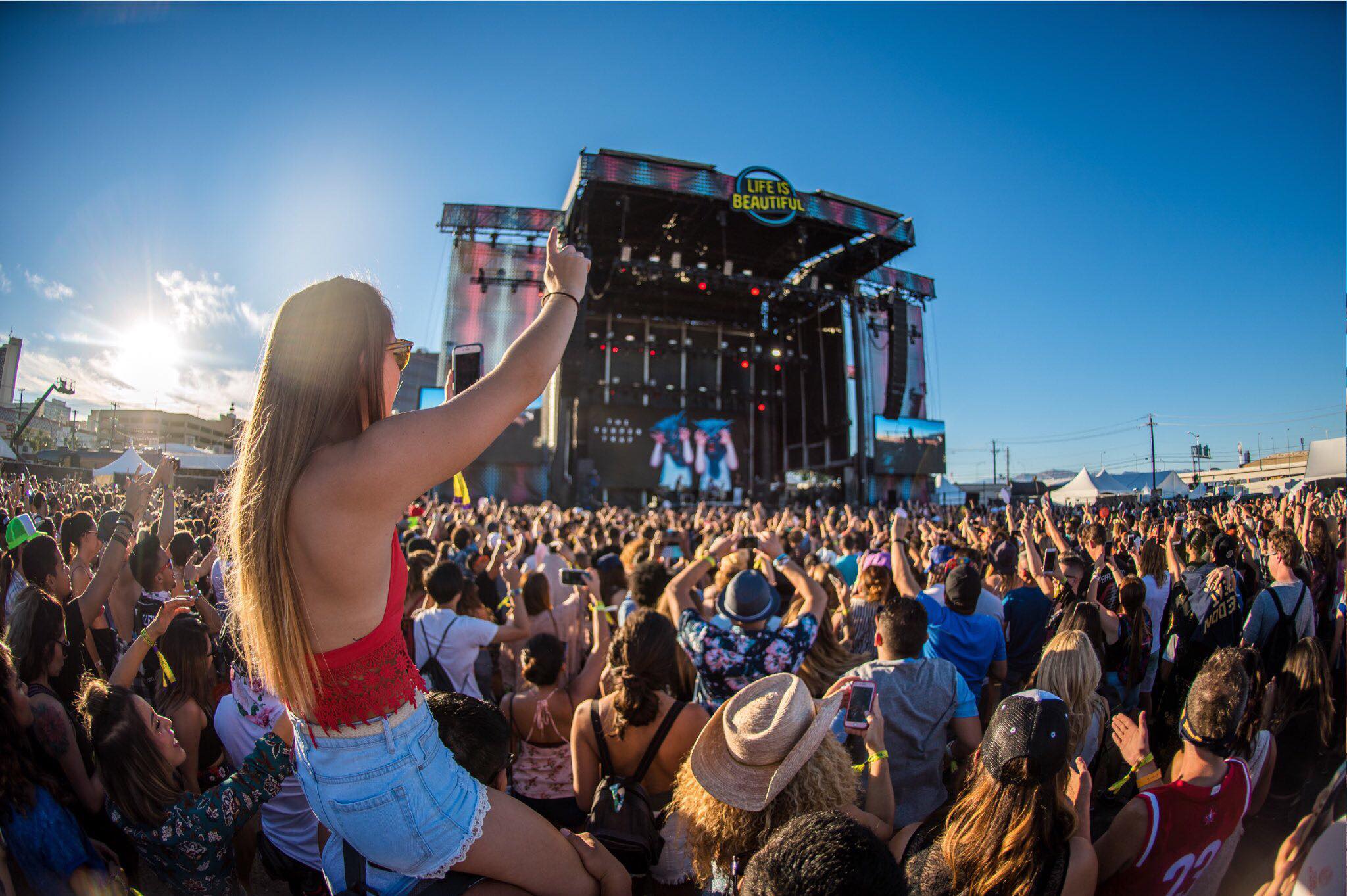 Electric Daisy Carnival took place in June at the Las Vegas Motor Speedway, but Burning Man and Life Is Beautiful are still slated to make their Nevada return in August and September.
Burning Man returns to Black Rock Desert, Nevada later this month until early September. Camps are assembled in the middle of the desert for a free-spirited gathering; a celebration of life, art, and culture. What was once a mere underground movement, Burning Man, in recent years, has begun surfacing among mainstream media. With CBS offering a Complete Guide to Burning Man, and Huffington Post offering unique Burning Man fashion tips, there's no denying Burning Man is starting to attract some major attention. Some are even predicting Burning Man to have Indigenous art in this years theme, and DJs such as Nic Fanciulli and Seth Troxler to make an appearance.
Life Is Beautiful returns to Downtown, Las Vegas from September 20-22, 2017 for its fifth installment. Making its debut in October 2013 in DTLV, Life Is Beautiful brought acts like The Killers, Kings Of Leon, Beck, Imagine Dragons, and Pretty Lights, among others. While this year's Life Is Beautiful boasts talent like Chance the Rapper, Muse, Gorillaz, Lorde, Blink 182, Kaskade, Wiz Khalifa, Pretty Lights, MGMT, ZHU, Tchami, Cirque Du Soleil and many more.
What exactly do Burning Man and EDC have in common? Both are curated cities built from the ground up, revolve around art, culture, music, and likeminded individuals for a sense of community and acceptance. Feeling as though you're part of something bigger; part of something greater than what you experience in your everyday life. That's what these festival experiences are all about—an escape from reality. What are some of the biggest differences? Burning Man is centered more around symbolic community, interactive art, and culture in a ritualistic and movement-style. EDC, while its own rave revolution in a sense, revolves more heavily on the talent and stage production, whereas Burning Man is made up of camps that are crafted and prepared by members of each unit.
Let's not forget about Insomniac's notorious Electric Daisy Carnival, which returned to the Las Vegas Motor Speedway this year to celebrate its 21st edition Under the Electric Sky. Relocating to Sin City in 2011, EDC Las Vegas has become an electronic dance music staple in the state of Nevada. 2017 marked year lucky number seven for EDC Las Vegas. But what's to come for the 22nd edition of Electric Daisy Carnival 2018?
This past year, Insomniac Events and its CEO, Pasquale Rotella, were honored with a street sign and the keys to The Strip, renaming Las Vegas Blvd to Electric Daisy Lane for EDC Week 2017. In 2013, it was reported that the carnival generated $278 million to Clark County. Over five years, EDC Las Vegas generated more than $1.3 billion for the Clark County economy, with more than $350 million generated in 2015 alone.