Seven Lions Releases "Falling Away" Feat. Lights on Casablanca Records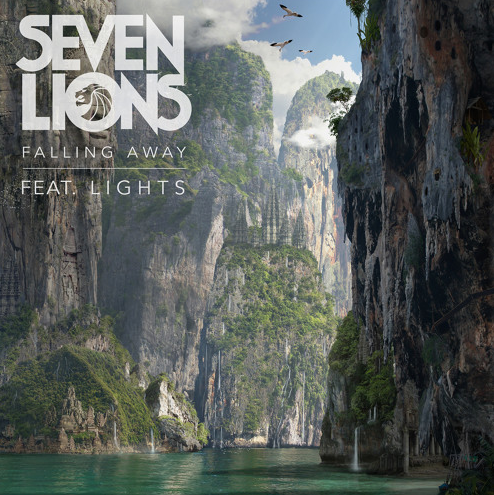 DJ and producer Seven Lions is slated to release his upcoming single "Falling Away" featuring Lights on Casablanca Records. "Falling Away" is the first of several single releases from Seven Lions, which will see their release in the coming months leading up to a new EP through Casablanca Records later this year.
Transcending musical boundaries one release at a time, Jeff Montalvo—better known as Seven Lions—is a creative visionary who is never afraid to take risks when it comes to his creations. Seeing its debut on Billboard.com on August 13, "Falling Away" is another reputable production from Montalvo.
The California native has seen a massive year thus far. His successful EP, The Throes Of Winter, saw explosive single releases such as "December" feat. Davey Havok of AFI and "A Way To Say Goodbye" feat. Sombear. Seven Lions is also known for his notable releases: Days to Come (OWSLA), which hit the #2 spot on the iTunes Dance chart, his previous Casablanca EP "Worlds Apart," which included collaborations with Ellie Goulding ("Don't Leave") and Myon & Shane 54 feat. Tove Lo ("Strangers").
The new uplifting vocal gem comes just in time for the end of summer as Seven Lions prepares for upcoming gigs at Grand Central in Miami, TomorrowWorld festival in Atlanta, GA, and Life In Color in Amherst, MA, among other dates.
"Falling Away" is available on Friday, August 14 on Casablanca Records through iTunes, Beatport, Spotify, and Apple Music.
Listen to Seven Lions feat. Lights "Falling Away:"