Seven Lions Journey Tour Comes To North America Fall 2016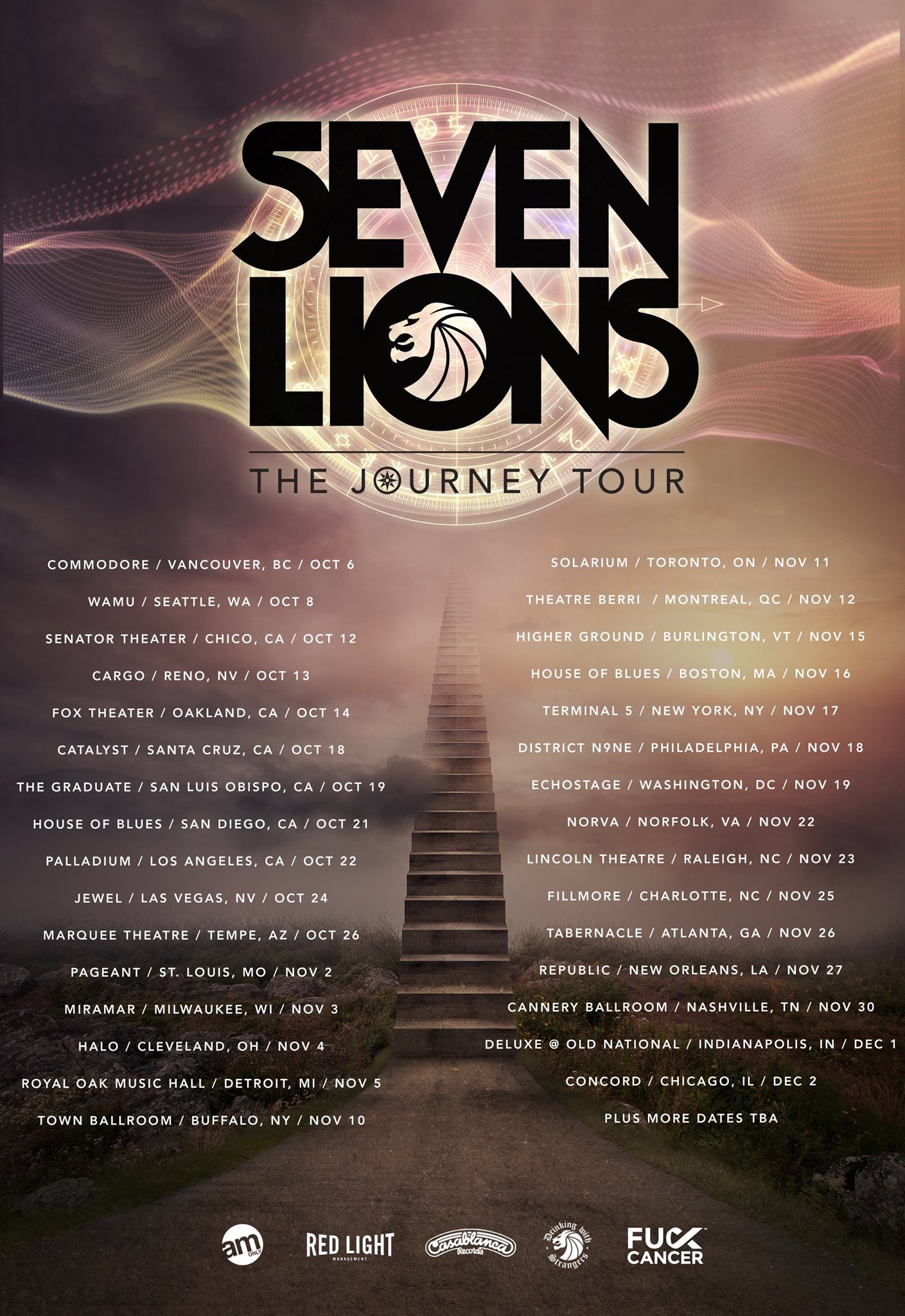 The Seven Lions Journey Tour will be starting this October 6th in Vancouver, BC and hits multiple spots throughout the entire continent
Any type of Seven Lions announcement is worthy of mentioning; a 40+ tour stop is one you have to be in the know about. He's been hinting at a cryptic project for the past couple months, urging followers to sign up to be "first." "First for what?" is what drove fans wild for some time. With various detailed theories running amok on the internet, finally the Seven Lions Journey Tour was made public. The tour is based off the ideal that so many people around the world are going through their own"journey" whether it be physical or spiritual.
The Seven Lions Journey Tour is an ode to just that, the beautiful journey we all find ourselves going through. He will be hitting all the hot spots across North America, starting in the Northwest and working his way all around. With so many stops planned and more to be announced, you can find a show feasibly close to you. It doesn't matter if you're a New York City regular and want to see the Seven Lions Journey Tour at Terminal 5, enjoying the House of Blues in San Diego, or a diehard fan from Milwaukee, there will be a time and place to catch Seven Lions in the flesh.
Seven Lions' most recent work, the Creation EP, was wildly a success and includes the self-title hit "Creation" and "Falling Away (Festival Mix)." You couldn't exactly call Seven Lions just a producer or DJ, as he's skilled in many other artistic platforms. Along side his amazing production, Seven Lions' "Creation" video was a full length movie capturing some of his cinematography vision. Soon to be released will be the "Creation (Remixes)" pack, featuring remixes of his Creation EP by the likes of Kap Slap, Jason Ross, and 3LAU. The remix pack will be available July 22 via Casablanca Records.
For every ticket sold for the Seven Lions Journey Tour, one dollar will be donated to the non-profit organization fighting cancer in a new-age way, F Cancer. Pre-sale tickets are now on sale for the tour, and include the upcoming "Creation Remixes" pack. Public sales for the Seven Lions Journey Tour are set for a Friday July 15th release.
More information and ticket links can be found on the official Seven Lions page, HERE.