Win a Copy of "Magic Island: Music For Balearic People, Vol. 6" Mixed by Roger Shah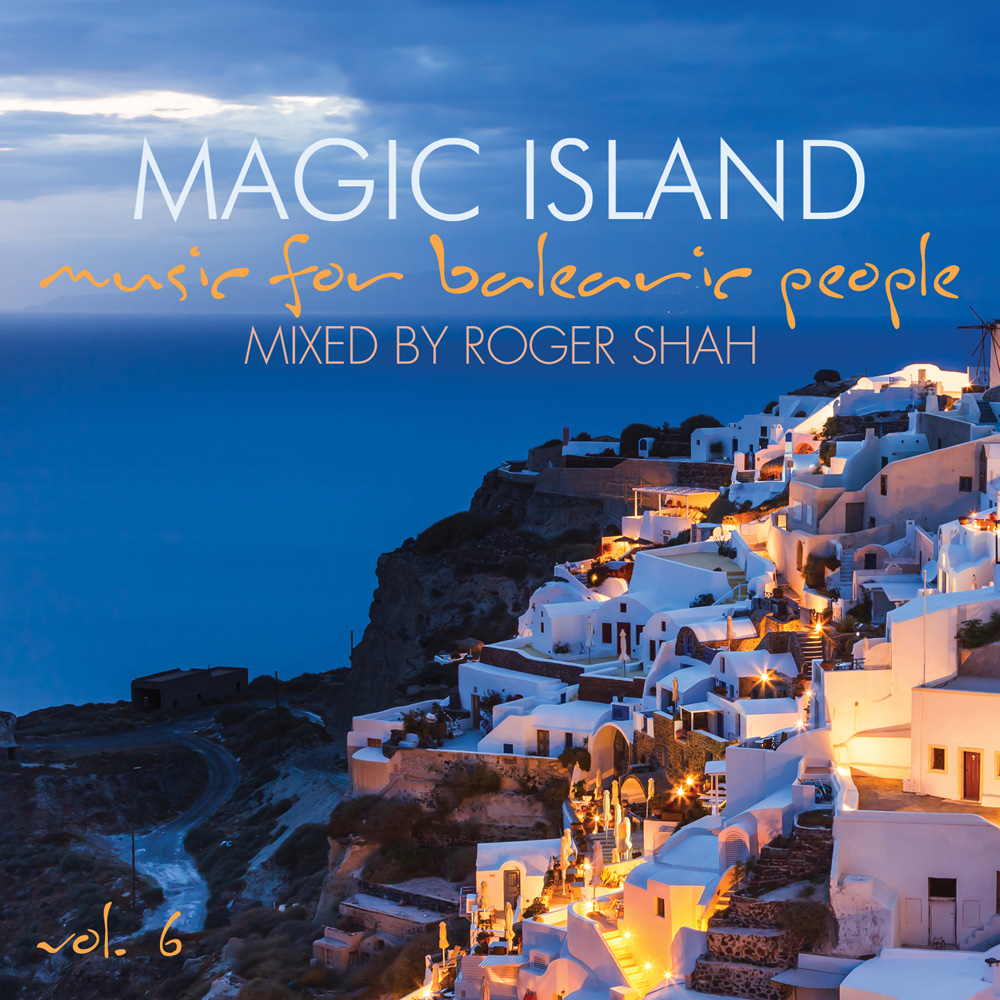 Roger Shah is a name synonymous with Balearic music, and he's just mixed the latest installment in the Magic Island: Music For Balearic People compilation series for release. Symbolic of the spirit, aura, and essence of the Balearic way, Shah once again leaves a lasting impression with the 7-year and 6-release endeavor.
Intricately incorporating an array of instrumental tracks with vocal productions, "Magic Island: Music For Balearic People, Vol. 6" is chocked full of summer tunes, which are perfect for even the most finicky listener. Shah's supremely seamless mixing comes as no surprise as his passion for this style of dance music has been apparent throughout the course of his musical career.
The sixth Magic Island volume is a 2 hour, 40 minute journey, which includes 36 new studio-fresh tracks and remixes. Music on the Magic Island Records release includes a host of like-minds: Brian Laruso, Kim Svard, Pedro Del Mar, Ralph Fritsch, Ronny K. Dirkee Coetzee and others. It also supplies new audio from many of Roger's production aliases and co-producing groups: Sunlounger, Black Pearl and Global Experience among them.
Magic Island: Music For Balearic People, Vol. 6 mixed by Roger Shah is available now on iTunes.
ENTER TO WIN A COPY OF "MAGIC ISLAND VOL. 6 – MUSIC FOR BALEARIC PEOPLE" MIXED BY ROGER SHAH: 
1. Email contest@thenocturnaltimes.com with the following details:
FULL NAME
MAILING ADDRESS
CONTACT EMAIL & PHONE
*Contest ends Wednesday, July 22, 2015 at 2 pm EST.
Tracklist: Magic Island Vol. 6 – Music For Balearic People Mixed By Roger Shah:
Disc 1:
01. Roger Shah & Aisling Jarvis – Call Me Home (Magic Island Mix)
02. Brian Laruso & John James Renfrow – We Used To Know
03. Rogier Dulac – On The Beach
04. Othon – Japan Suite (Brian Laruso's Remix)
05. Eve Belle & Brian Laruso – Solace
06. Raul Pablo Sanchez – Summa
07. Brian Laruso & Christian Drost – Lifeline
08. Jukebox 80s – Stronghold
09. Christian Drost – Colours Of Dawn
10. Sunlounger – Sunkissed (Magic Island Mix)
11. Global Experience – Merina People
12. Bob Memphis – Castelldefels
13. Clarks – Navagio
14. Static Bloom – Blue Above My Head
15. CJ Seven – Pina Colada
16. Denis Sender – Ocean Dreams
17. Ari Kyle & Audioscape featuring Simon Latham – Last Day
Disc 2:
01. Zage featuring Ekaterina April – Summer Rain (Intro Mix)
02. Roger Shah & Aisling Jarvis – When You're Here (Club Mix)
03. Hamza Khammessi – Distant States
04. Dirkie Coetzee & Jan Johnston – Only The Beginning
05. Denis Sender – Shades Of Sunset (Club Mix)
06. Serge Macoveu – Hordaland
07. Black Pearl – Bellagio (Roger Shah & Ralph Fritsch Original Mix)
08. Alex Ender & Sergey Brodovsky – The Road Has No End
09. MST & Pacific Nation – Earth Above The Sun
10. Yodis – Monolog
11. Michael Flint & Stephanie Kay – Hide
12. Phil Dinner – Walking Away
13. Kim Svard – Xanadou
14. Max Roelse & Sunbrothers featuring Sarah Shields – Here With You (Uplifting Version)
15. Michael Flint – Refraction
16. Ronny K. & Eddie Sender – Genesis Two
17. Pedro Del Mar & UDM – Boundless