RayRay Drops Her Highly-Anticipated Ethereal, Bass-Driven Debut Studio Album 'Unearthly World'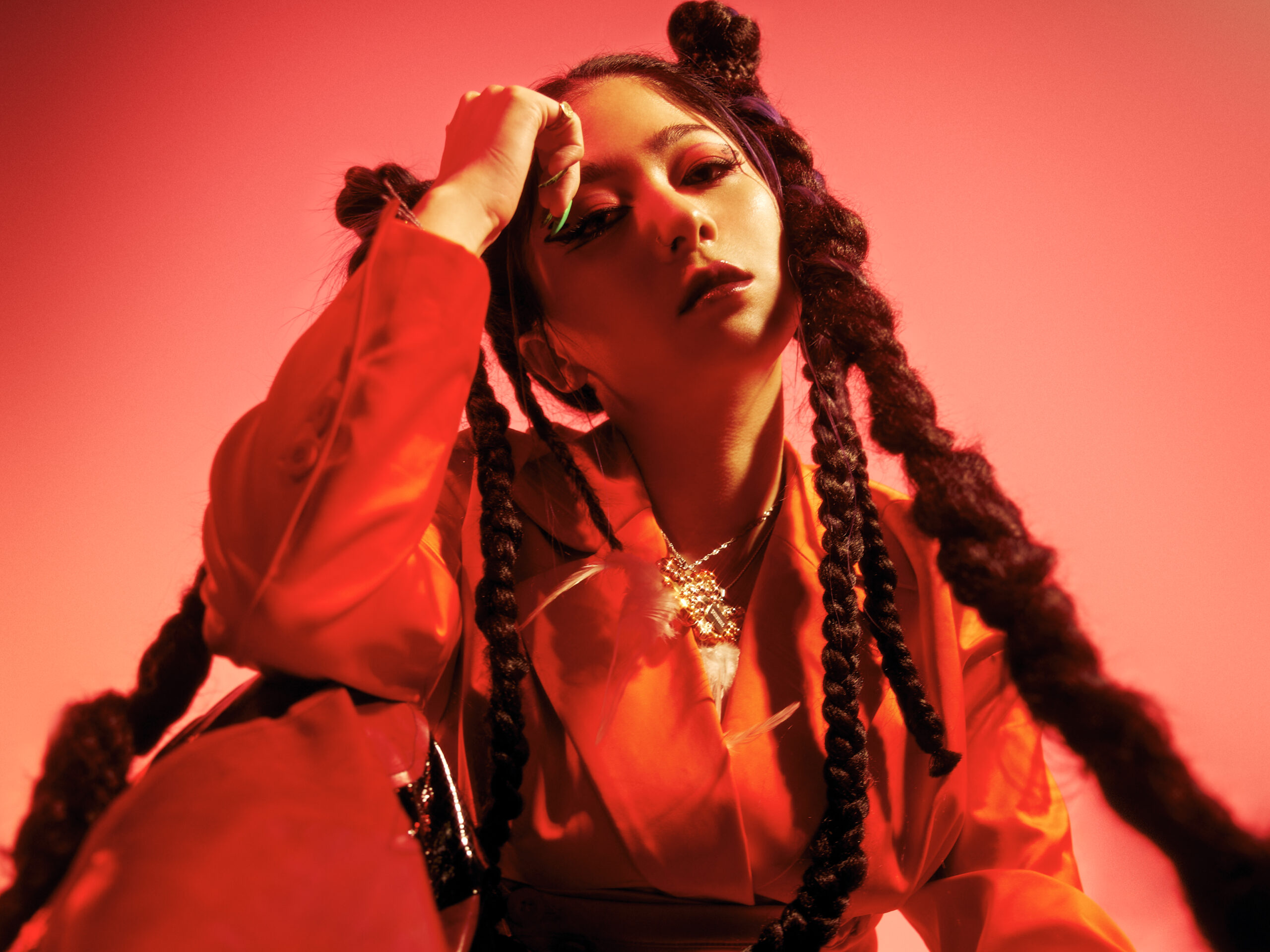 The purple-haired Taiwanese born RayRay cemented her status in the scene as a Red Bull Thre3style competition winner. What followed afterwards where a series of studio sessions with artists such as Skrillex, Yellow Claw, Steve Aoki, and Atmozfears. Soon to be followed by touring around the world and playing gigs at some of the major festivals in the world like Glastonbury, ADE, Tomorrowland. Now this powerhouse is releasing her first-ever studio album titled Unearthly World on Barong Family. For her first ever album, RayRay collaborated with many of her industry friends like Dirty Audio, JVNA and many more.
This ten-track body of work that serves as a stunning and diverse look into this female producer and singer's psyche and childhood inspiration. With this album she touches on a myriad of genres, from dubstep to trap to melodic, house, and hardstyle, but is held together with a common thread of ethereality that is reminiscent of the folk tales and fairy stories that RayRay loved while growing up in Taiwan.
"'Unearthly' can have a very vague meaning, but I wanted to highlight the fact that it's a milestone release for me that sonically and aesthetically exists in the same dimension as my previous releases such as EPs – "Purple Alien," "Alien Invasion"and "Alien Mutation," among others. With "Unearthly World," I want to give the listeners and my fans a diversified body of work that stimulates their imagination with a wide range of music genres and invites them to my own unearthly world of RayRay as a seasoned music producer and a singer." – RayRay
The album starts off with the amazing track, "Wide Awake," which sets the tone for the album with a beautifully haunting, emotive vocals and wistful bass. The LP spreads its vein to other titles such as "Hide & Seek" with Nonsens and the previously released lyrically empowering "Butterfly" with RayRay's fellow Taiwanese friend JVNA. She then turns up the heat by heading into hardstyle territory with "404," with rapid-fire basslines and serrating synths that are not for the weak of heart. Records like "Losing My Mind" with Dirty Audio and "Good Girls Gone Bad" with Dysomnia, featuring OGAQUAFINA, rock a four-on-the-floor house beat perfect for booty shaking on the dance floor. The entire album is a testament to RayRay's evolution as an artist as she seamlessly transitions between soundscapes. Unearthly World is out now.
Unearthly World track listing:
RayRay – Wide Awake
RayRay, Nonsens – Hide & Seek
RayRay, JVNA – Butterfly
RayRay – 404
RayRay – Full Speed ft. ØZI
RayRay – Just Like You ft. Patrick Brasca
RayRay, Dirty Audio – Losing My Mind
RayRay – Don't Need It
RayRay, Dysomia – Good Girls Gone Bad ft. OGAQUAFINA
RayRay – Succubus