Porter Robinson Releases "Worlds Remixed" on October 2 via Astralwerks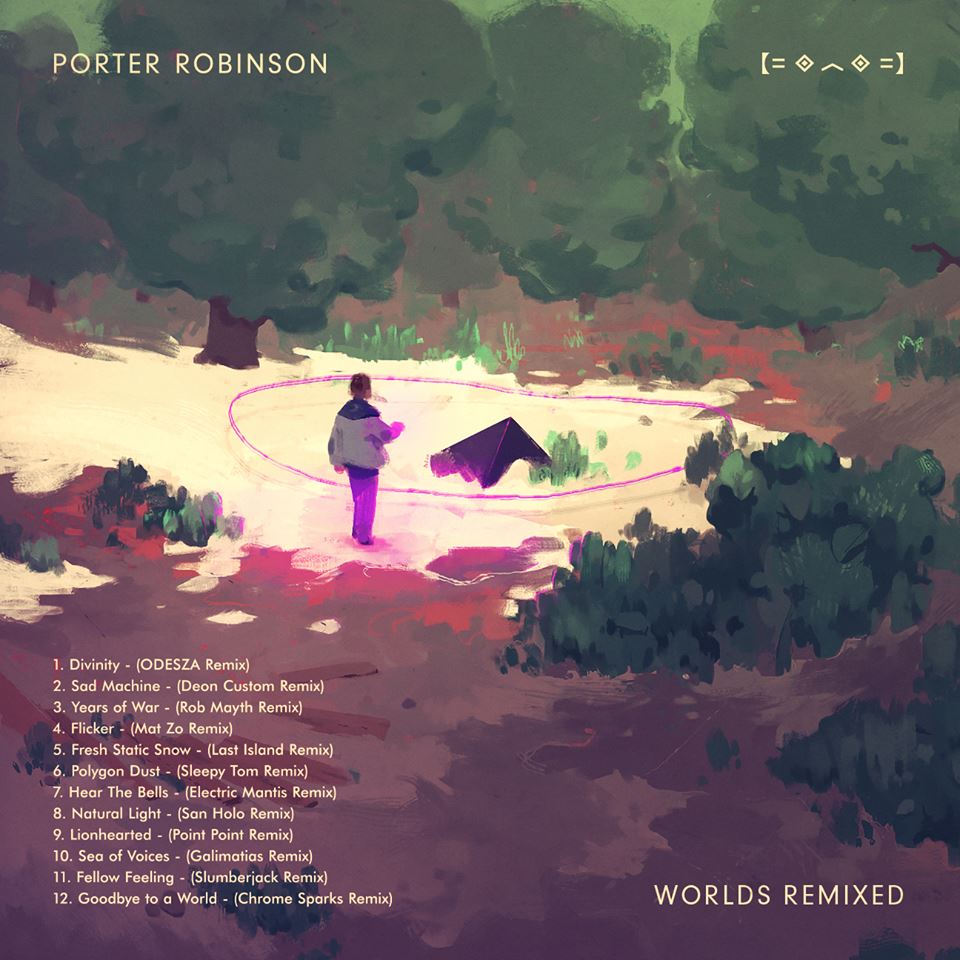 Porter Robinsons's Worlds album was a shot heard round the dance music community as the DJ/producer wowed music lovers with a masterpiece. Taking a chance on Worlds, Robinson explored his artistry and capabilities as a musician, taking production to new heights with original and unique tactics.
Following-up on the full-length album, Porter is releasing a remix album next month, which includes new interpretations of the 12-track Worlds. Seeing its official release on October 2, Worlds Remixed offers music enthusiasts new variations of his acclaimed LP.
Included on Worlds Remixed are new remixes from ODESZA ("Divinity"), Mat Zo ("Flicker"), Electric Mantis ("Hear The Bells"), Point Point ("Lionhearted"), San Holo ("Natural Light").
Worlds Remixed track listing:
"Divinity" (feat. Amy Millan) (Odesza Remix)
"Sad Machine" (Deon Custom Remix)
"Years of War" (Feat. Breanne Duren & Sean Caskey) (Rob Mayth Remix)
"Flicker" (Mat Zo Remix)
"Fresh Static Snow" (Last Island Remix)
"Polygon Dust" (Feat. Lemaitre) (Sleepy Tom Remix)
"Hear The Bells (Feat. Imaginary Cities) (Electric Mantis Remix)
"Natural Light" (San Holo Remix)
"Lionhearted" (Feat, Urban Cone) (Point Point Remix)
"Sea Of Voices" (Galimatias Remix)
"Fellow Feeling" (Slumberjack Remix)
"Goodbye to a World" (Chrome Sparks Remix)
Check this space for pre-order details for Porter Robinson Worlds Remixed.