Oliver Heldens to Bring Heldeep Pool Party to Delano Miami on March 28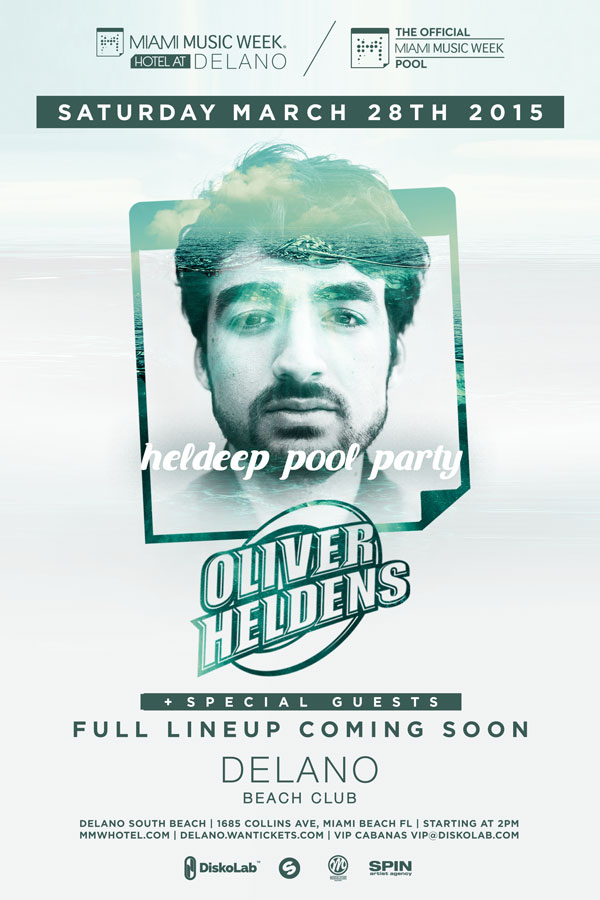 Deep house shines bright with Oliver Heldens at the forefront. Cleverly and creatively responsible for some of the freshest house music productions in years, Heldens exploded onto the scene just over a year ago and has been creating a buzz ever since.
Returning to South Beach for his first headlining pool party, Oliver Heldens will host his very own Heldeep Pool Party during Miami Music Week 2015. Special guests will join Heldens for his Saturday, March 28 ensemble at the Hotel at Delano in Miami.
Click here to purchase tickets for Oliver Heldens' Heldeep Pool Party on Saturday, March 28, 2015. The Delano Beach Club is located at 1685 Collins Avenue in Miami Beach with the party starting at 2 p.m. To purchase VIP cabanas email VIP@diskolab.com.