The Nocturnal Times Exclusive Interview: Rodg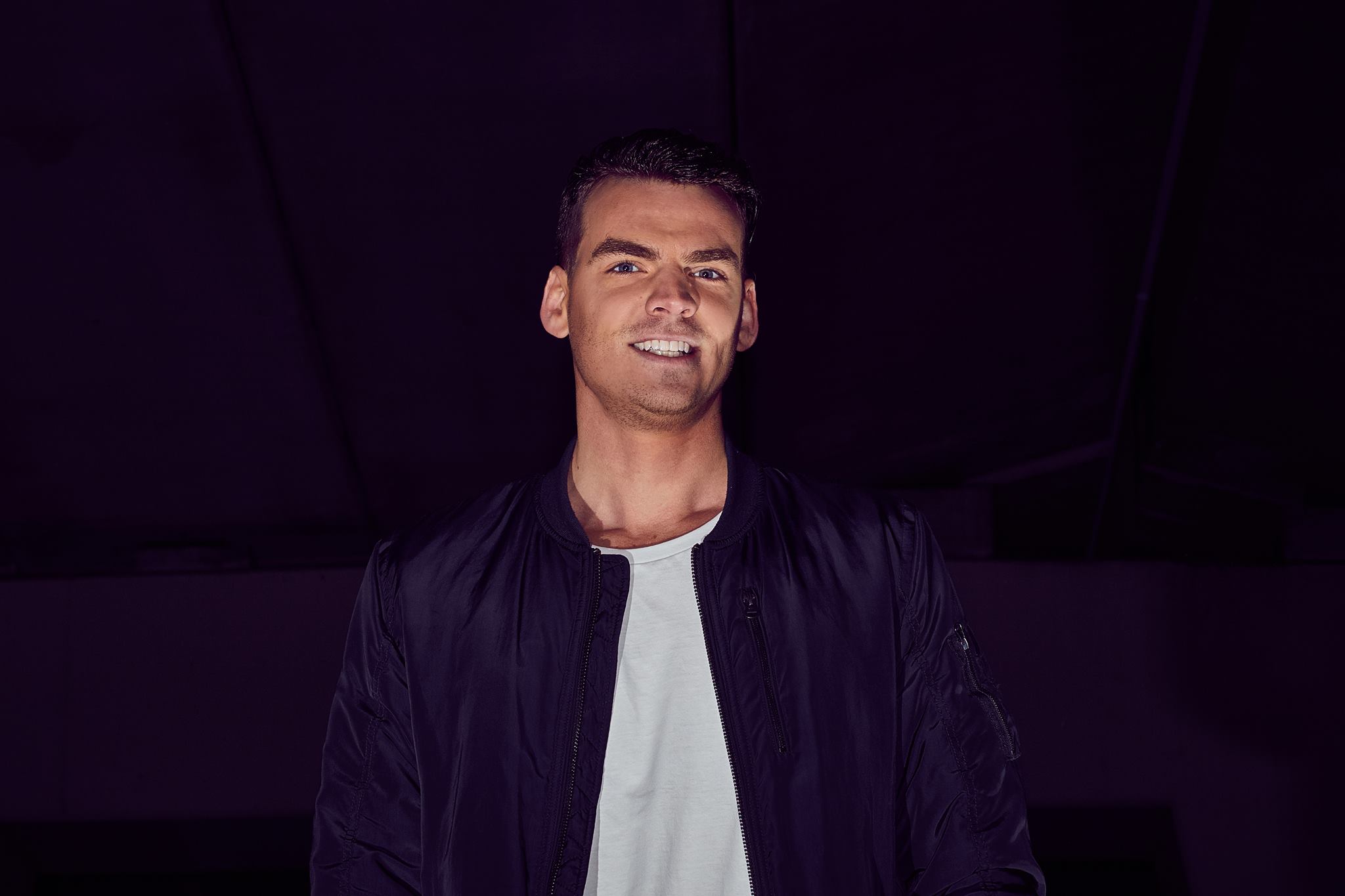 Armada Music DJ and producer Rodg sat down with The Nocturnal Times following the release of his debut album
While he may be no stranger to producing electronic music, Rodg just released his debut album through Armin van Buuren's Armada Music imprint. Offering a unique and distinct sound, Rodg saw the support of van Buuren throughout the course of the year with featured tracks on his A State of Trance compilation albums ahead of the release of his full-length LP release, High On Life.
The Nocturnal Times sat down with Rodg last week, just after the release of High On Life, to discuss how he first got his start in music, what career choices he would have made if he wasn't pursuing music, and what's to come for him following his debut LP.
The Nocturnal Times: How and when did you first begin exploring electronic music?
Rodg: I first began exploring music I think when I was around 8-9 years old by just listening to the radio. Dutch radio program Dance Department on Saturday Night by Wessel van Diepen quickly was one of my favorites, recording every show on tape back to re listen over and over (haha). Later when I went to my first festival (Mysteryland) I got caught by the progressive sounds of Sander Kleinenberg playing the main stage. That moment I knew I was hooked to this style of music and discovered Sasha, Digweed, Hernan Cattaneo and also Armin quickly after.
The Nocturnal Times: Did you know from the very beginning that you were interested in dance music? Did your upbringing or family life play a role in your decision?
Rodg: Well yeah I quickly noticed myself that Dance Department and the music they were playing there was a style I could listen to every day so I was a dance music kid quite quickly. My mom is a true music lover but she's more into rock bands. I knew electronic music was my choice for music very early.
The Nocturnal Times: Do you prefer DJing to producing? Do you feel all DJs should produce and all producers should DJ?
Rodg: Well I can't say I prefer the one or the other. Though I wouldn't want to do the one without doing the other. As a DJ for me it's amazing to play out my own records in my sets and really feel the energy coming from the crowd on your own compositions. You get direct feedback on what you are A) playing while being on stage and B) what you've done in the studio. The other way around, DJing and the touring and travel that comes with it are a huge inspiration for me. Should all DJs produce? Well I know some DJs who are true masters in the craft of DJing, for them producing shouldn't be like mandatory in my opinion. Same for producers by the way.
The Nocturnal Times: You've been releasing music since 2011. What has been your most memorable track to produce thus far in your career?
Rodg: For sure that has been Jacqueline, both Original Mix and Chill Mix. It's the first record I ever released, it's the first record Armin ever played of Rodg, and the Chill Mix went #1 on Beatport Chill and got picked up by Ben Harvey for SiriusXM. It took some time between the release of the record and the support on it, and in that time I was thinking about quitting making music ("nothing's happening so why make music"). The support on this record motivated me so much to continue making music and by that changed my life in so many good ways.
The Nocturnal Times: Describe a typical day in the studio for Rodg. Do you have any specific routines or rituals?
Rodg: Yeah well the only thing I always up is getting up early (well early, around 7.30), grab coffee and listen to some music for 15 minutes or half an hour. From there I hit the studio, and start working on something new or continue with projects I was already working on. Ritual? Maybe not really a ritual but one of my cats is always – really, always – chilling out on my desk while I'm working in the studio. He's very much involved in some way, I really like that.
The Nocturnal Times: You released your debut album, "High On Life," through Armada Music. Is there anything you want to share with your fans about the album now that its finally been released?
Rodg: I'm getting a lot of positive feedback on the album, very happy with that of course. It's my debut album so really didn't know what to expect, but immediate positive reaction from Armin van Buuren and Above & Beyond with an album special and guest mix in both their radio shows is amazing. I was really scared the week before it released "it's going to be out there, everyone can listen" but in the end I'm glad a lot of people really like it.
The Nocturnal Times: How long did it take for you to complete the album from start-to-finish?
Rodg: Well the first track on the album was finished early July 2015 so I think I didn't took that long as it was for pre-order available June 2016.
The Nocturnal Times: Which of the tracks was completed the fastest? Which took the longest to produce?
Rodg: The fastest was definitely High On Life. I would like to be able to produce every record in a creative flow like that one, all the right things just flowed out of my fingers super quickly. The melody, my voice on the vocoder, layering the bass sound, beats, arrangement, it all worked immediately. Usually I have more struggles (haha).
The Nocturnal Times: Who are some hopeful prospects you have in mind to collaborate with in the future?
Rodg: We'll I'm absolutely looking forward to be producing more records with my buddy Ruben de Ronde. Besides that I would love to work with some producers I'm really looking up to… Obviously Armin van Buuren but also Orjan Nilsen, KhoMHa and Jerome Isma Ae. They might not be the same style, but I'm curious what comes out if I would work with them. And if I'm able to throw in some names that might never happen… Sasha/Charlie May, Matthew Dekay, Sander Kleinenberg, Nic Fanciulli and Luke Chable produced the records that made me fall in love with the progressive sound so working with one of them would be amazing.
The Nocturnal Times:What's next for you now that you've just released your "High On Life" album?
Rodg: Well next… Is a next album! I'm working on a special project. And yes I'm keeping it mysterious here.
The Nocturnal Times: If you weren't working in music, what other career path did you think you would have chosen and why?
Rodg: I finished Hotel Management School before I started working in music so maybe that would be something I know one and other about… But I really can't imagine a life without working in music to be honest.
The Nocturnal Times: Where do you see yourself five years from now?
Rodg: Well I hope that I've met even more amazing people than I did the last two years of touring, and I just hope that I would love making music so much as that I do right now.