The Nocturnal Times Exclusive Interview: Dennis Kruissen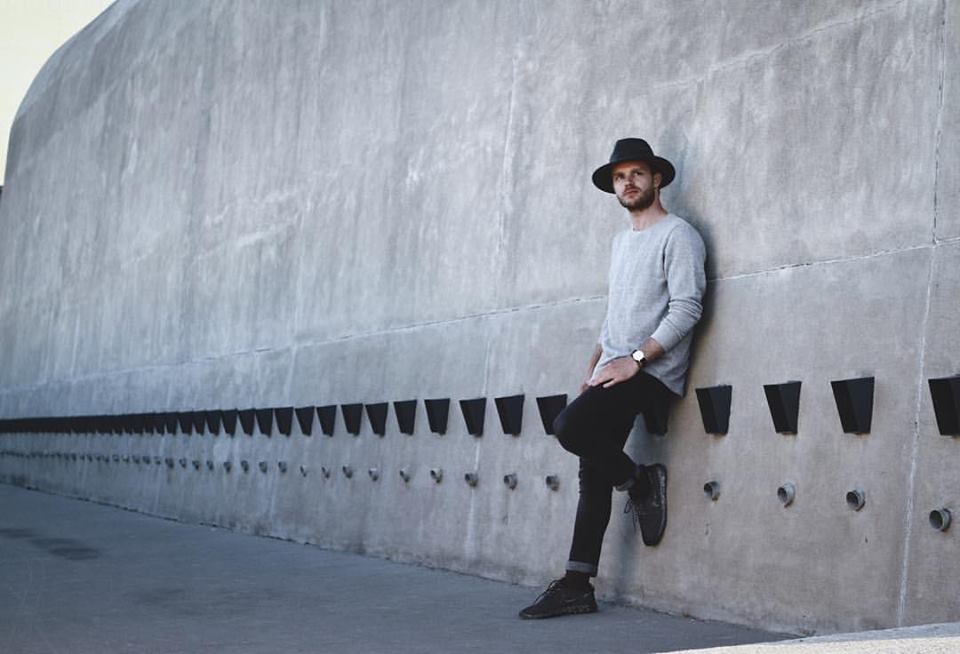 Coming off the heels of his second original track, "Falling In Love," Dennis Kruissen talked with The Nocturnal Times about inspiration, his breakthrough year, and where he plans on going forward
Dennis Kruissen hopped on the scene back in 2013 with his mixtape series and was instantly a name that was to be recognized. Naturally after the success of his mixtapes, he progressed to remixes such as The Weeknd's "Devil May Cry" and Florence + The Machine's "You've Got The Love," nearly accumulating five million combined views. In 2016 Dennis Kruissen came out with his first solo original production in "South America," a feel good deep house track excelling the expectations of a debut single. Nearly a month after "South America" Dennis Kruissen now comes to us with a future bass instant favorite, "Falling In Love."
The latest track from Dennis Kruissen "Falling In Love" is intoxifying as indicated in its heart-touching lyrics. This track is an all-around gem, from the instrumentals of Dennis Kruissen to the passionate vocals from Langston, "Falling In Love" is a multi-play per day future bass tune. Having the backing of Armada's The Bearded Man, this track was destined for greatness upon being signed by the powerhouse label.
2016 has been a massive year for the young Dennis Kruissen. He's released two original tracks, multiple mixtapes, and another remix in the form of Lions Head's "Begging." With this wide success he's also been all over the world sharing the experience via Facebook tracking his adventures from Brazil to Vietnam. Riding the wave off the success from "Falling In Love," Dennis Kruissen isn't nearly finished as he tells The Nocturnal Times in this exclusive interview.
THE NOCTURNAL TIMES: For how long would you say you've been pursuing your musical career? What made you first get started?
Dennis Kruissen: I first started getting into music when I was about 16. I lived in the US for a year and was going to high school there. I started taking guitar lessons when I was there, and that was my first dabble in music. When I got back, I kept playing the guitar and I also took up the piano. A few years ago I started going to electronic dance music festivals, I loved the vibe and wanted to start contributing to that scene, so I combined the skills I learned from guitar and piano with new electronic elements. So far it has worked out very well.
The Nocturnal Times: What was your musical inspiration leading into the 2013 mixtape series?
Dennis Kruissen: Back then I was really into jazzy house. I used to combine it with pop and deep house and blended it all into my own mixtapes. I originally put the mixtapes online for my friends and I to listen to, but then I noticed that a lot of people were picking them up and starting to share them. Thanks to the mixes, I have been able to build an amazing fanbase and it has also helped me get a lot of international gigs, which is awesome. I still make mixtapes for my fans, and I still love making them.
The Nocturnal Times: Your "You've Got The Love" remix hit #1 on Hype Machine, can you describe that breakthrough moment?
Dennis Kruissen: I wanted to evolve and develop my own sound, and wanted to make it a bit more energetic and danceable, so I came up with the "You've Got The Love" remix. I used, for example, the Korg M1 house piano and an FM bass in the composition, which, I thought, combined with the amazing vocals of Florence made for a really cool track! It was incredible to hit #1 on Hypem and the remix got played/supported by lots of great DJ's. It was a really big moment for me.
The Nocturnal Times: Name a top destination you've had the pleasure of playing in.
Dennis Kruissen: Every city has its own unique thing, so I can't pick one top destination! I would have to say some of my favorites were playing in Sao Paulo, Cairo, Cape Town and Bangkok – but I have loved playing a lot of other cities as well!
The Nocturnal Times: If you had to choose, do you prefer festival sets or club performances?
Dennis Kruissen: I'm really into festivals in the summer. Holiday feeling, sunshine, music, dancing, friends, etc. – it makes it very special.
The Nocturnal Times: Were there any challenges you faced—either during production or post-production—leading up to the release of your debut track "South America?"
Dennis Kruissen: When I sent over my first instrumental idea to Axel (the singer), he responded within one day with the full lyrics. We were both really feeling the vibe of the track, and that's what made the making process go really fast. When it comes down to finishing the last details – mixing and mastering – that's when the challenges come in. With things like that I'm always a super perfectionistic, so even though producing the track didn't take that long, the whole process actually ended up taking really quite a while haha!
The Nocturnal Times: How has it been working with a such a globally esteemed label such as Armada?
Dennis Kruissen: I have always been in very good touch with Armada. A few months ago I got signed to their label, and so far I'm really happy with our collaboration. They support me very well in my development as an artist, and I'm looking forward to our future plans and releases.
The Nocturnal Times: Is there a particular story behind your latest "Falling in Love" original?
Dennis Kruissen: Not a particular story, more that I just wanted to create a song that evokes a certain emotion. I think the verses do that really well, with Langston's amazing vocals and the piano melodies, it lets you drift away into your own little world. Then suddenly it explodes into a more electronic bass driven track! I love that though, the contrast between the verses and the drop.
The Nocturnal Times: Who are a few producers you'd like to work with in the near future?
Dennis Kruissen: I don't have any specific names. However, I would really like to work together with singers/producers/musicians from other genres, so we could combine unique things together.
The Nocturnal Times: Are there any plans for an upcoming EP/album soon?
Dennis Kruissen: For now I have my focus on creating originals.
The Nocturnal Times: Do you have any particular goals for the next year?
Dennis Kruissen: You can expect several new singles to come, live shows at festivals, and a new radio show!