NiLi App Sets Out to Transform Nightlife Experience on Mobile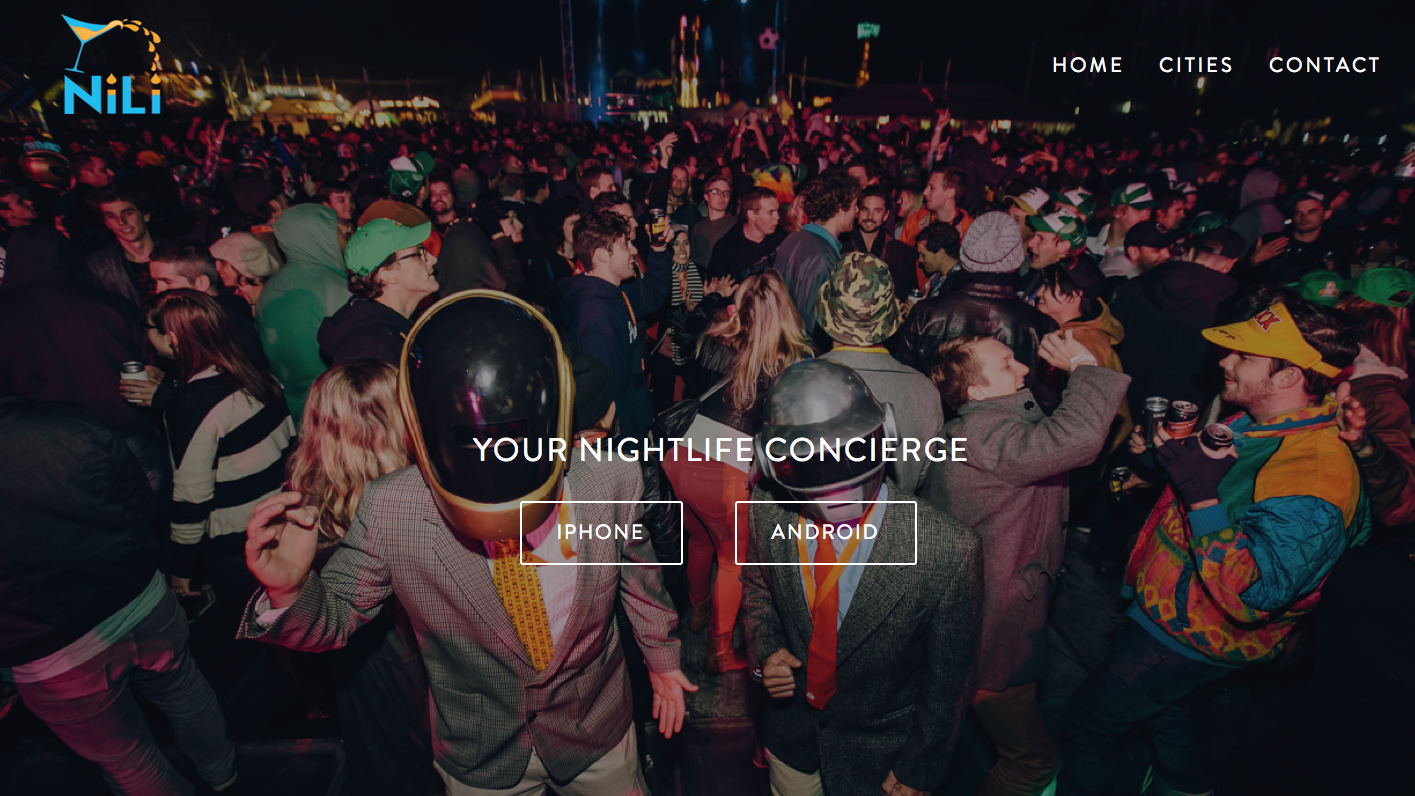 NiLi is a personal nightlife concierge that sets out to transform the way partygoers experience nightlife in their area. The mobile app, which is available now on iPhone and Android, is currently live in eight cities nationwide.
From nightclubs to lounges, and bars to music festivals, NiLi provides users with discounted tickets, bottle service reservations, free guest list information, dress code information, and even skip-line tickets. The app allows individuals to sign up for push notifications, aiming to make your night out as easy and hassle free as possible—even providing users a chance to win free tickets to upcoming events.
NiLi focuses on large scale and intimate events, pool parties and dance clubs, LBGT events and burlesque shows. The app is free to download on your device and provides partygoers with links to free and discounted tickets. Because the app is clean cut, it's user friendly, providing a personally fulfilling experience.
Let NiLi do the work for you! Decide on what style of music you would like to soundtrack your evening. Find out the venues that have upcoming events in your area catered to your mood. Integrated with venue contact information and map, finding the most appropriately suited nightlife destination has never been easier!
Currently available in Los Angeles, Las Vegas, New York City, Miami, San Francisco, Seattle, Chicago, and New Orleans, NiLi provides details about upcoming events in major cities and plans to expand as the app continues to evolve.
CEO & Founder of NiLi, Dylan Osborn explains, "I had a few experiences working with promoters on different occasions, where I made bottle service reservations, yet when I showed up with my guests, the club denied our entry. I felt terrible for letting my friends down. Then there were other instances when having not known about a club's dress code, prevented us from entering. These experiences motivated me to create NiLi app and populate it with everything you need to plan a stellar night out with your friends!"
As a graduate of USC, Osborn was awarded with achievements through the development of NiLi, which includes the "Pound The Pavement Award" in honor of Dr. William Crookston and "Top Undergrad Venture" at the Marshall School of Business and Lloyd Greif Center for Entrepreneurial Studies. Anticipating following in his father's footsteps in starting his own business, Osborn is eager to change the business world, especially in the tech scene. "Previously, it was huge corporations which dominated the landscape. Now, it seems that anyone with a strong drive and passion to change society for the better, has all the tools and resources to do so on their own," Osborn shares.
As an avid nightlife enthusiast, Osborn has been attending events and venues throughout Los Angeles and surrounding areas for years. Osborn explains, "Currently, the nightlife industry can appear fragmented when trying to plan a stellar evening out on the town. There are too many venues and events to choose from, and not one centralized place to digest it all. I designed NiLi to bring the nightlife community of each city, into one location; to give nightlife-goers a clear and easily navigable means of getting into the venues they want, when they want, so not to miss out on that all-time epic night ever!"
The NiLi app is available now for iPhone, iPad, and most Android devices. The app is also translated in 21 languages, making it easy for you to invite your friends.
NiLi is on Twitter, Facebook, and Instagram.
For more information and to download the app for your device, visit NiLiapp.com.