Kygo Brings Tropical Vibes to Atlantic City Beach at Electric Adventure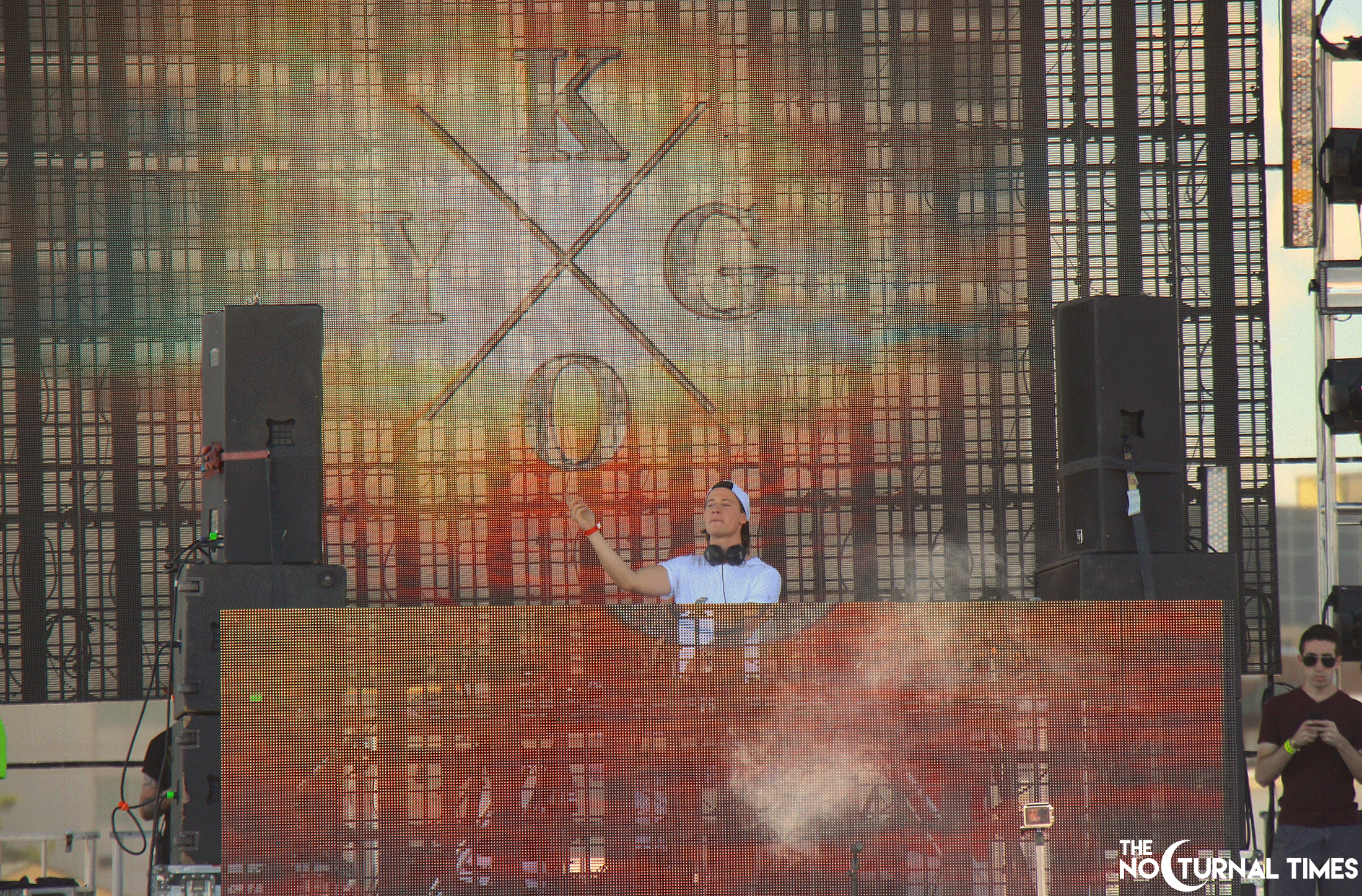 A surefire highlight of the recent Electric Adventure Music Festival—which drew more than 15,000 partygoers to the beach in Atlantic City, NJ—Kygo delivered a dose of his distinct tropical house sound. Celebrating its fourth annual installment, Electric Adventure marked its first stop in Atlantic City with past editions at Six Flags Great Adventure and Seaside Heights, which are both in New Jersey.
On Sunday, August 2, before heading to Lollapalooza—a prominent music festival in Chicago—Kygo made a special guest appearance at Electric Adventure where he took to the main Atlantic Stage for a one hour and fifteen minute DJ ensemble.
Patrons poured in early to catch a glimpse of the Norwegian mega talent. The 23-year-old musician just released his single featuring Will Heard, "Nothing Left," which was premiered in partnership with Uber. Attendees flocked to the festival main stage—and continued to do so throughout the course of Kygo's performance.
REVIEW: ELECTRIC ADVENTURE BEACHFRONT FESTIVAL BLOOMED IN ATLANTIC CITY
Kyrre Gørvell-Dahll—most commonly referred to as Kygo—played from 2 p.m. until 3:15 p.m. Capturing the positive atmosphere at the beachfront music fest, Kygo transformed the space into an electronic oasis fully equipped with a seamlessly flowing summertime soundtrack.
Kygo began with his remix of Ed Sheeran "I See Fire" and continued with early set inclusions "Cut Your Teeth (Kygo Remix) by Kylia La Grande, "Stole The Show" featuring Parson James, Teemid "Crazy" featuring Joie Tan, and Ed Sheeran & Passenger "No Diggity" with "Thrift Shop."
Familiar to many by his tropical interpretations of popular songs and for his own productions, remixes, and collaborations, Kygo's ensemble included his remixes of Marvin Gaye's "Sexual Healing," Syn Cole Feat. Madame Buttons "Miami 82," and the MYNGA Remix of Journey's "Don't Stop Believin'."
The hour-plus ensemble concluded with a live performance of "Firestone" as Kygo brought out singer-songwriter Conrad Sewell for a proper beachfront closing of his smash single.
Festivalgoers grooved with the sand between their toes (literally) as Kygo serenaded thousands for a mid-day Oceanside summer set.
Other acts to take the stage at Electric Adventure on Sunday, August 2 were Dillon Francis, Big Gigantic, Cosmic Gate, ilan Bluestone, Juicy J, Machine Gun Kelly, Paper Diamond, G-Eazy, GRiZ, among others.
For more information about Kygo, visit kygomusic.com. Kygo is on Twitter and Facebook.
For details about Electric Adventure visit electricadventure.com. Electric Adventure is on Twitter and Facebook.
Photo Credit: Gary Venditti Jr.