Discotech App: Find Nightclubs, Events, VIP & Bottle Service, Guestlist on Free Mobile App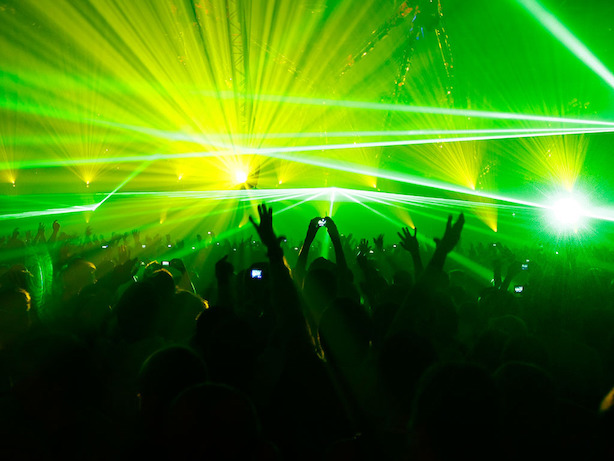 Discotech is the free mobile nightlife app that allows users to browse events, request VIP & bottle service, purchase tickets, and explore nightlife in their area
Want to enjoy a night out, but want to avoid all of the unnecessary hassles associated with a night on the town? Well, fear no more. Check out the Discotech Nightlife App, which is available for iPhone and Android—and it's guaranteed to make you feel more organized and at ease in preparation for a day or night of partying. Discotech is the premier nightlife app, which allows users to browse tables, sign up for free guest lists, book table service, purchase tickets, and gain VIP access to their favorite nightclubs—and the best part is: It's all free!
Let's face it: It's hard getting you and your entire party on the same page. But with Discotech, you can remain afloat on the hottest upcoming nightclub and day club events in your area. Whether you're an experienced, veteran party-goer—or just wanting to be more productive and organized, while finding the best deals—Discotech offers right at your fingertips.
Systematically altering the way we experience nightlife, Discotech's features include the capacity to book bottle service at the hottest clubs in Los Angeles, Las Vegas, San Francisco, and Miami; allowing users to discover events happening in their city. Discotech-er's also have the option to sign up for guestlist, purchase tickets for upcoming events (powered by Wantickets), and even accumulate loyalty points for their purchases, which can be redeemed for free bottles.
If you're in Los Angeles, Las Vegas, San Francisco, or Miami—or plan on visiting one of those major cities in the near future—you're in luck! Discotech will also soon be expanding to New York, Chicago, and Washington DC.
Planning to head to Sin City for EDC Week 2016 and Electric Daisy Carnival? Visit their Las Vegas Bottle Service & Nightlife Guide to assure you're well-prepared for the perfect night out.
Founded in 2012 by three UC Berkeley alumni, who were avid nightlife aficionados wanting to create a one-stop-shop with a user-friendly interface, Discotech is a virtual concierge that sets out to alleviate the stressors associated with a night out.
Previously featured in Billboard and VegasTech.com, Discotech's efficiency and accuracy make it a trendsetting app among nightlife enthusiasts; setting it apart from others of its kind. Billboard reported Discotech's partnership with popular online event ticket provider, Wantickets. The exclusive pairing between Discotech and Wantickets allows party-goers to shop for tickets to upcoming events on their smartphones.
In addition to their Wantickets partnership, Discotech has also partnered with the biggest nightclubs and day clubs in the country, including Omnia (Las Vegas), XS Las Vegas, Encore Beach Club, Wet Republic, Rehab, Daylight Beach Club, TAO, Chateau, Jewel, Marquee, Create, Avalon Hollywood, Exchange LA, Omnia (San Diego), LIV Miami, E11even, and Hyde Beach Miami, among many others.
Why get preoccupied with arranging your next night out when you can let Discotech do all of the work for you? Check out the mobile app for free now (below), or discover more on their official website, discotech.me.
The free Discotech app is available to download for iPhone via the Apple iTunes store (HERE) or for Android (HERE).