MK & Steve Angello Deliver BBC Radio 1 Essential Mix Live From Ushuaia Ibiza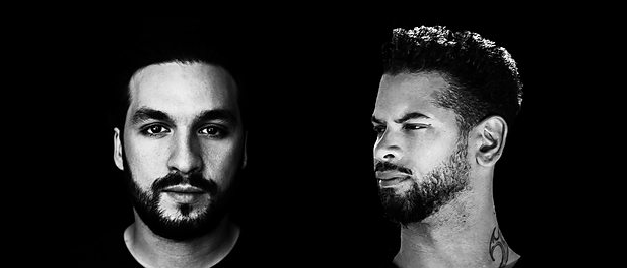 MK and Steve Angello are the featured artists in this week's BBC Radio 1 Essential Mix, which was broadcasted live from the inaugural Creamfields Ibiza, which took place at Ushuaia Ibiza this past weekend.
DJ and producer Marc Kinchen is an Essential Mix veteran, who made his Essential Mix debut 20 years ago. Marking the 20th anniversary of his first-ever mix, MK returns with an updated mix just ahead of the release of his forthcoming debut studio album.
Prior to the mix beginning, MK reveals that he will include multiple mixes of his new album's first single in his Essential Mix live from Ibiza. Kicking things off with the album's lead single, Kinchen showcased both the MK Area10 Club Mix and Dub Mix of "Bring Me To Life" feat. Milly Pye.
Kinchen also included his wildly popular renditions of Wankelmut & Emma Louise "My Head Is A Jungle," Bakermat's "Teach Me," and Rudimental "Powerless."
MK's Essential Mix track selection was strong as was his seamless mixing. Also included in his Creamfields mix was Audio Junkies feat. Haptic "Format It," Fake Blood "Hornets," and Adesse Versions "Pride."
Size Records boss and former Swedish House Mafia member Steve Angello joins MK for this special live Essential Mix, brought to the straight from the dance music capital of the summer—Ibiza, Spain.
The energy was high from start to finish during Steve Angello's mix, which incorporated familiar favorites "Knas," "Show Me Love," Calvin Harris feat. Florence Welch "Sweet Nothing," Coldplay "A Sky Full Of Stars," and The Pendulum "The Island (AN21 & Max Vangeli Remix)," among others.
Some Essential Mix highlights from Angello's performance include Fraanklyn's "Rock The Funky Beats," Swedish House Mafia's "Don't You Worry Child" feat. John Martin," Kygo's "Firestone (Third Party Remix)" feat. Conrad, Faithless "Insomnia" with Abel The Kid & Abel Ramos "Old School," and Third Party's "Arrival" with Whitney Houston's "I Wanna Dance With Somebody."
Steve closed with his most recent single release, "Children Of The Wild." Angello's latest single "Children Of The Wild," which features vocals from Mako, has been dominating dance floors, DJ sets, and radio shows since before its official release.
Listen to MK & Steve Angello BBC Radio 1 Essential Mix HERE.