Nervous Records Celebrates 30 Years Of Hits with Compilation LP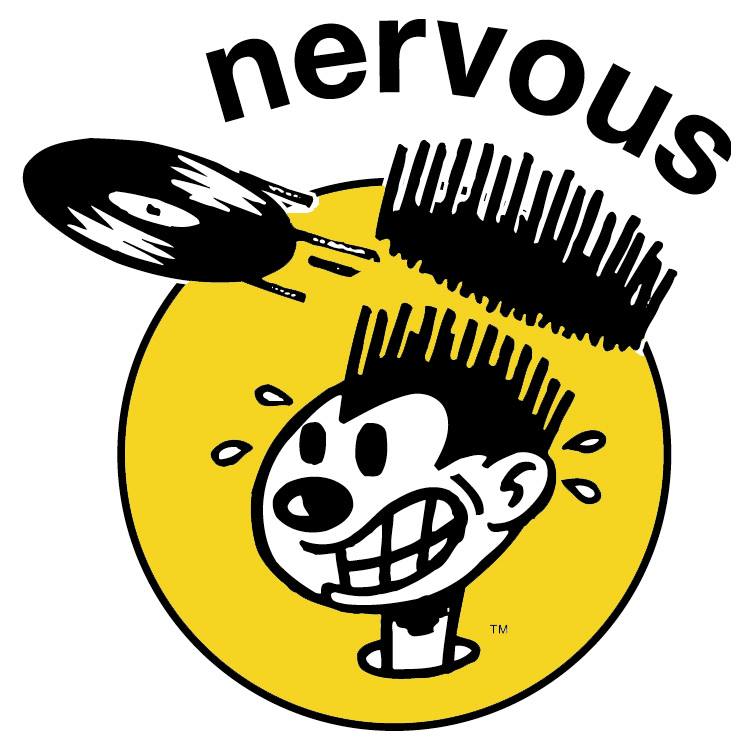 Established New York label, Nervous Records, is celebrating its 30-year mark in the music industry by putting forth a celebratory compilation LP 'Nervous Records: 30 Years' on October 1st. The LP acts as a celebration of both the past and the future while featuring original mixes of the label's biggest tracks, plus some of its most celebrated remixes. While part 1 of the LP is released on October 1st, fans and listeners can await for part 2 to be released on October 15th.
STREAMLINK
Nervous Records' album marks an extraordinary legacy in America's music history for electronica and more. Fanatics will see names including Louie Vega, David Morale Darius Syrossian, Tensnake, Monki, Franky Rizardo, Danny Howard, and more for icon Nervous records like "You Make Me Feel Mighty Real", "Treat me Right", and "Future Groove". These are some of the label's most iconic records since founded in 1991 by Micheal and his father Sam Weiss, which has served to help talent cultivate culture on a communal and global scale.
The label's willingness to take chances on fresh sounds and innovative concepts helped it to rapidly grow within New York City, while many young artists and producers who joined Nervous Records have gone on to become some of the most celebrated dance acts of all time – another reason to celebrate the birth and development of the label.
It is clear this 30-year mark will be imprinted in music history, as it celebrates the success of many iconic hits and preludes to the succession of many more. As the label continues to develop music that revolves around culture, its impact will effectively reach a global scale.
TRACKLISTING (FULL ALBUM):
Willie Ninja – I'm Hot (Louie Vega & Josh Milan Remix)
Willie Ninja – I'm Hot (Expansions NYC Dub)
Willie Ninja – Hot (Louie Vega's Why Because I'm Hot Original Mix)
Kim English – Treat Me Right (David Morales Club Mix)
Sandy B – Feel Like Singing (Adelphi Music Factory Remix)
Byron Stingily – Get Up Everybody (Darius Syrossian Remix)
Byron Stingily – Get Up Everybody (Parade Mix)
Ralph Falcon – Break You (Radio Slave Remix)
Ralph Falcon – Break You (Original Mix)
PJ – Can Ya Tell Me (Gerd Janson Piano Megamix)
PJ – Can Ya Tell Me (Gerd Janson Bonus Beat – VINYL ONLY)
PJ – Can Ya Tell Me (Pierre's Phat Dub)
Wonderboy – Jerk It (Sorley Street Mix)
Wonderboy – Jerk It (Felix Da Housecat Original Nooworld Underground Mix)
The Messenger – End This Hate (Tensnake Remix)
The Messenger – End This Hate (Todd Edwards Original Mix)
Innervision ft Melonie Daniels – Don't You Ever Give Up (Ian Friday Libation Vox)
Innervision ft Melonie Daniels – Don't You Ever Give Up (Ricanstruction Vocal)
Beltram Presents Phuture Trax – Future Groove (Agent Orange DJ Rework)
Beltram Presents Phuture Trax – Future Groove (Maxed Out Original Mix)
Kim English – Learn 2 Luv (Ralf GUM Remix)
Kim English – Learn 2 Luv (Mood II Swing Club Mix)
Kim English – Unspeakable Joy (Dr Packer Remix)
Kim English – Unspeakable Joy (Maurice Joshua Original Mix)
Deep Creed – The Anthem (Monki Remix)
Deep Creed – The Anthem (Armand Van Helden Original Circle Mix)
Kim English – It Makes A Difference (Danny Howard Remix)
Byron Stingily – You Make Me Feel Mighty Real (Kevin McKay Remix)
Look Out – Let Your Body Go (Franky Rizardo Remix)
Danny Krivit & Kyle Smith Present Kim English – It Makes A Difference (Dub)