Monstercat Uncaged Label Showcase Closes Miami Music Week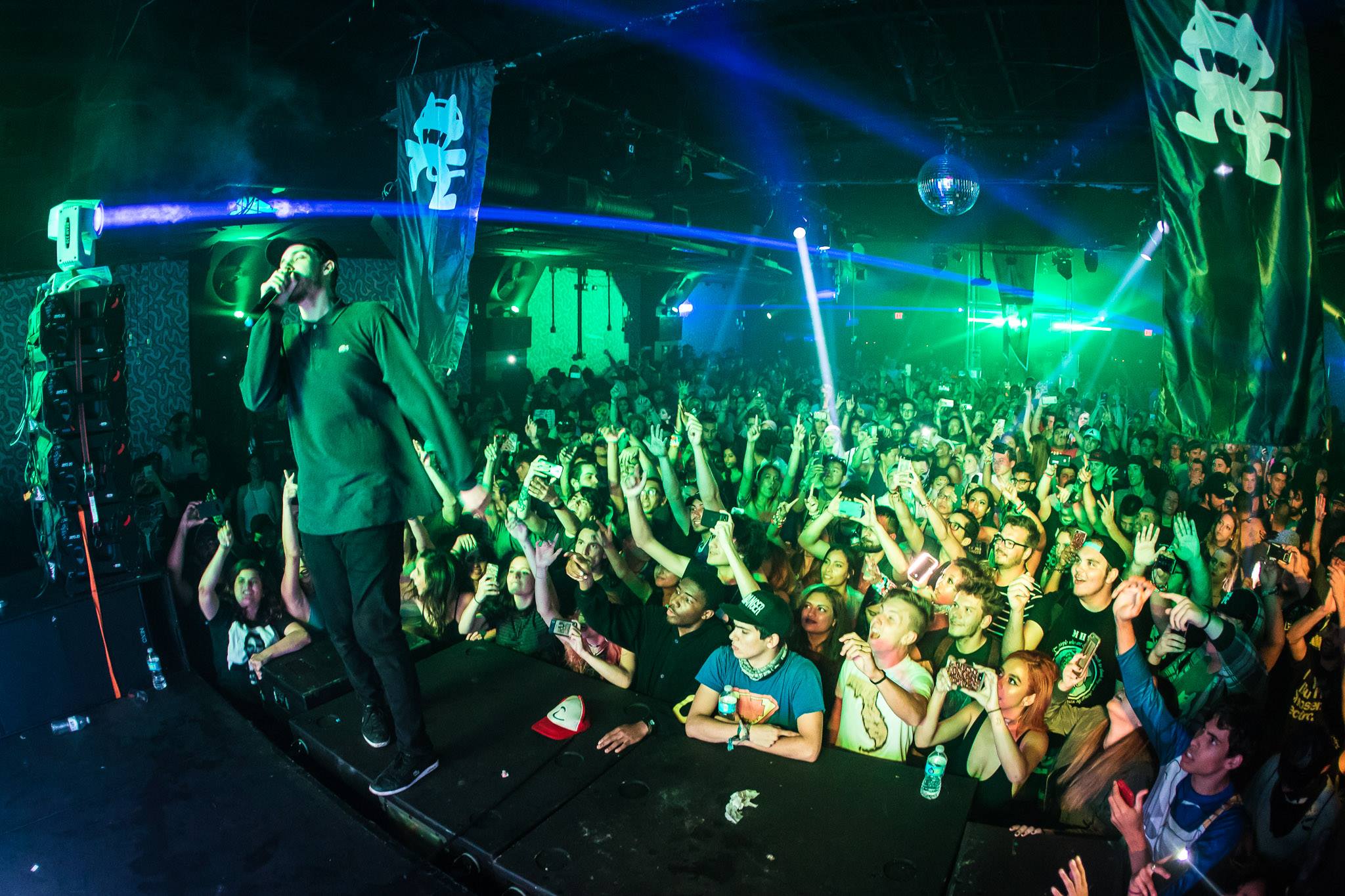 Miami Music Week 2017 was given a proper closing party as the Monstercat Uncaged label showcase brought some of the biggest names in electronic music to The Hangar. On Sunday, March 26, some Monstercat label favorites took to the Miami hotspot for one of the only 18+ events the week had to offer.
The 10 p.m. through 5 a.m. event, which followed the third and final day of Ultra Music Festival, delivered DJ sets from San Holo, Pegboard Nerds, Unlike Pluto, Dirtyphonics, Darren Styles B2B Gammer, Conro, Dirty Audio, and special surprise guests.
In addition to the scheduled DJ sets during the Monstercat showcase, there was an impromptu back-to-back ensemble from JAUZ B2B Slushii.
Filthy bass and dirty beats filled the Hangar as partiers scraped together the last of their remaining energy, after giving their all in the days prior. With the noteworthy lineup supplied One thing was certain: Monstercat Uncaged and its soundtrack packed enough energy to keep patrons moving until early Monday morning, serving as the perfect closing event to another successful Miami Music Week for the books.
Just this year alone, Monstercat has birthed some of the biggest tracks in electronic music, including the massive Gareth Emery and Standerwick collaboration, "Saving Light" feat. HALIENE.
Other recent releases on the label this year came from Unlike Pluto "Everything Black" feat. Mike Taylor, KUURO "Bandit," Conro "Chardonnay," Robotaki "Automaton," and Pegboard Nerds "Nerds By Nature EP," among others. In other label news, Monstercat was called upon by Tomorrowland to curate their very own label stage at this year's Tomorrowland 2017 in Boom, Belgium.
Monstercat is one of the fastest rising electronic labels through its influential releases as an independent label. Founded in 2011 by Mike Darlington (CEO) and Ari Paunonen (COO), the label's mission has remained the same since getting its start: connecting artists with fans in a way that nurtures the spirit of sharing and family. Already garnering more than 5 million YouTube subscribers, 19 number one chart-toppers on iTunes, 1.5+ million streams per day on Spotify, and 3 million worldwide singles sold, the future of Monstercat is looking bright.
Featured photo: Tomdoms