Belvedere x Noisey: Behind the Scene Yacht Party Set Sail During Miami Music Week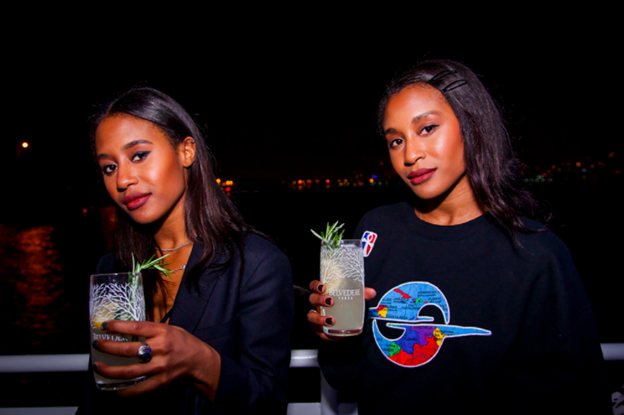 Miami Music Week was off to an especially wild start this year as Belvedere Vodka hosted the second installment in of the Belvedere x Noisey: Behind the Scene. On Wednesday night (March 22) aboard The Grand Floridian, the new experimental series in partnership with Vice's music platform Noisey brought a boat party to Ultra 2017 weekend.
Highlighting what's to come for the future of the industry, breakout artists, and spotlighting the hottest music scenes, the new series came to life during Miami Music Week with a boat party dedicated to all things music—and crafted cocktails. The exclusive invite-only yacht party included a live performance from KITTENS. The DJ and producer is a visionary for women in the industry and hand-selected by Grammy Award-nominated A-Trak as part of the new discovery series as an up-and-coming artist to watch.
The Grand Floridian yacht set sail at 9 pm with a soundtrack by KITTENS, which had attendees grooving throughout the course of the evening. Basking in breathtaking harbor views, invited guests spent the night sipping on signature Belvedere cocktails including the new Lemon Rosemary Smash.
Craft the signature Belvedere Lemon Rosemary Smash cocktail:

1.5 oz / 50 ml Belvedere Vodka
1/2 Lemon, Cut Into Quarters
1.5 oz / 50 ml Simple Syrup
1 sprig Rosemary
1.5 oz / 50 ml Sparkling Wine (Chandon)

In a mixing glass, muddle the lemon chunks and rosemary with the simple syrup. Add the Belvedere Vodka, then top with ice and shake vigorously for a good count to 10. Add the sparkling wine, then strain contents over ice and garnish with a rosemary stalk.
For more information visit noisey.vice.com.