Markus Schulz Takes Orlando By Storm One Year After Pulse Nightclub Attack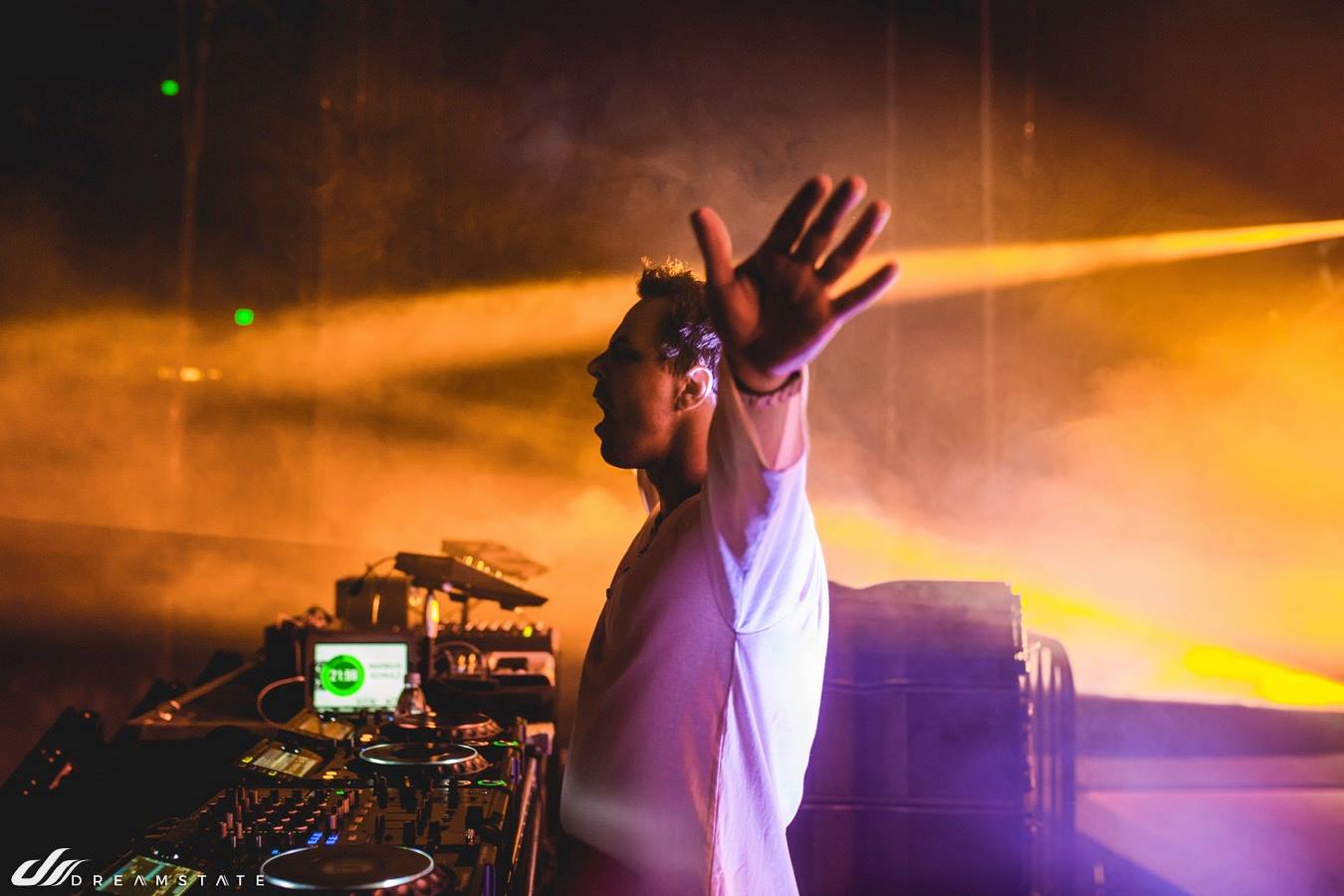 Markus Schulz graced Orlando with a spectacular set this weekend at Gilt Nightclub. A Floridian himself, Schulz showed his delightment non-stop throughout his two-hour set this past Saturday, June 3rd. A part of Encore Saturdays at Gilt, the show rightfully started and ended on a high note.
Trance fans and club-goers alike gathered inside the entrance before doors even opened to the main room. Shortly the dance floor was engulfed in ravers of all sorts – shuffle circles breaking out to start the party up, where many showed off their fancy footwork. The night heated up as flaming bottles arrived to VIP tables and the venue packed in with music lovers.
Anticipation rose as guests awaited Schulz's set, and of course hands went up in the air as he took the stage. A powerful and ethereal presence, he commanded the room with his smiles and uplifting melodies.
His set featured a well-blended mix of his own productions and of course those of fellow artists. A master at incorporating different styles, from "big room" to progressive and tech, Schulz has both dark and feel-good aspects to his sound. From his own "Destiny" feat. Delacey and "Facedown" feat. Soundland, to variations of Hardwell's "Apollo," Zedd's "Clarity," and Alan Walker's "Faded," the club was jumping with emotion.
Schulz surprised everyone with appearances from both Bev Wild and Adina Butar. Wild is featured on his most recent track, "Running Up That Hill," out under his alias Dakota. Still excited from the release last week, it was amazing to hear it for the first time live, and from the vocalist herself. Butar also showcased her goddess-like vocals, taking the stage front and center, but also enjoying dancing behind the booth throughout the show.
Just following last weekend's debut of Dakota's audiovisual show titled, 'The Nine Skies' at Dreamstate San Francisco, Schulz performed with passion and provided a much needed inspiring experience that lasted for days.
He graciously welcomed the Orlando Trance Family, putting out loving and heartfelt vibes to everyone in attendance. With the upcoming anniversary of the Pulse Nightclub tragedy, it was so wonderful and meaningful to be a part of celebrating music and dance culture within the Orlando community. Knowing how deeply Schulz was affected by the events made the performance that much more impactful and impressive. Much love goes out to Markus for reminding everyone that dance clubs are a safe space for people to let loose and free themselves!