Louis The Child @ EDC Las Vegas 2017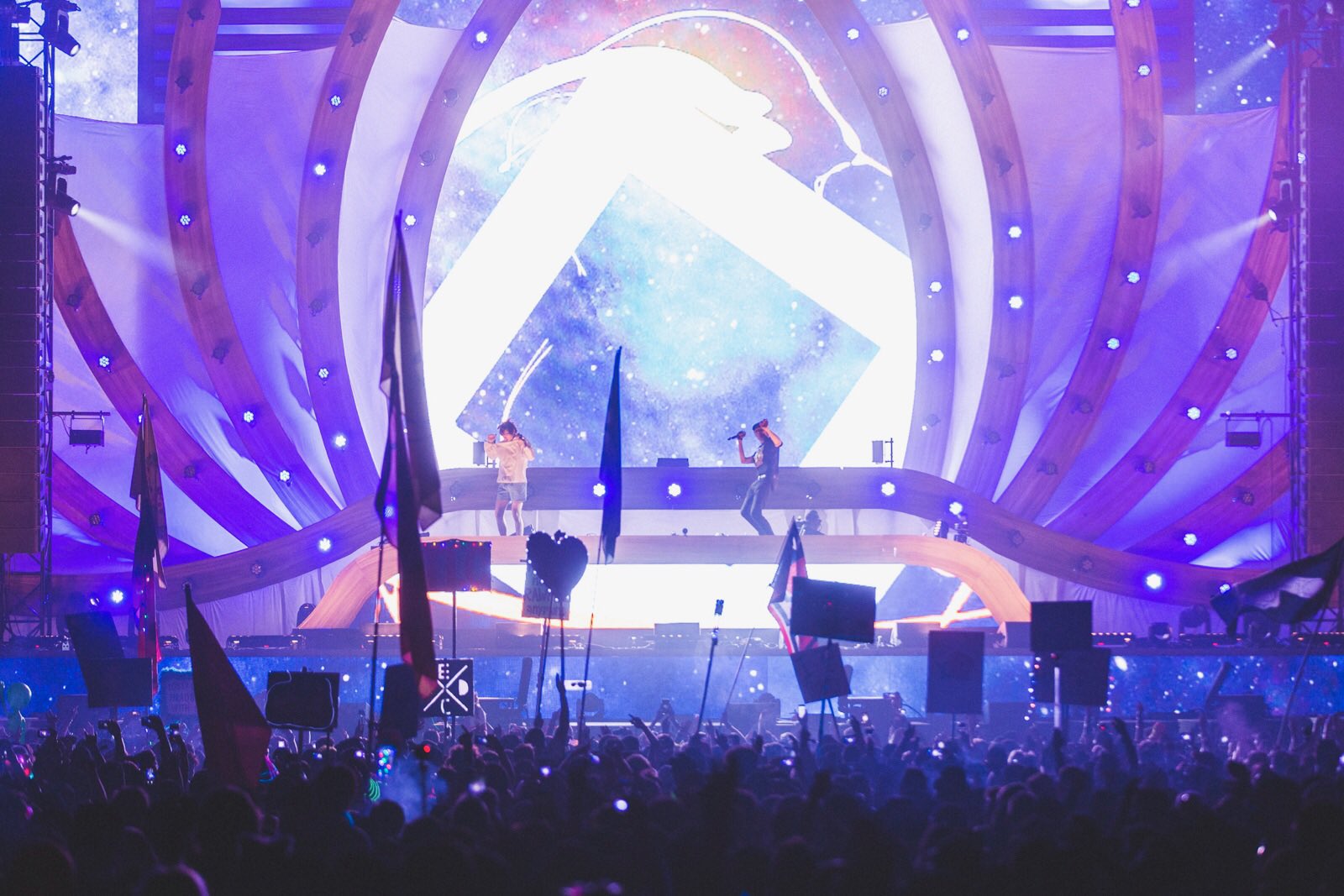 The Chicago duo Louis The Child put on quite the set with their 2017 EDC Las Vegas show at the cosmicMEADOW.
Starting off on a very tranquil and mildly trippy LTC remix to "Discipline" from Club Cheval, the boys quickly crank it up playing anthems like their "Genghis Khan" remix leading into the Flume classic "Heater." An unreleased hard hitting ID drops at the eleven and a half minute mark, if it's LTC material it's something a little different to give fans to look forward to.
A string of Louis The Child classics peel off with the early "Compass" remix of Zedd, followed by "Go," and the true tune "Fire" all in a row. Their unreleased, but widely known remix to Major Lazer's "Be Together" makes an appearance, bringing back 2015 feels with it. Louis The Child then uses a common technique of playing an original track, then a remixed version of the same track with "Weekend" into a "Weekend" Lexxmatiq edit.
An absolute gem of a hayday house tune, GTA's "People Boots" was a clear standout and great classic throwback. The track that's been showing up everywhere and with good reason Cashmere Cat's "9 (After Coachella)" keeps the vibe low key for some balance in this versatile set. At about the 46 minute mark, one of the guys remarks "Some brand new juice, straight from the blender," that leads into a heavy bumping tune. In the last three tracks to wrap up the LTC mix, three female vocalists are featured;  Chelsea Cutler, Elohim, and K. Flay. The very last closing track, breakout hit "It's Strange," was also rumored to have been the setting for a proposal or two live at EDC.
Check out the full Louis The Child EDC Las Vegas 2017 set below and DL link HERE:
https://soundcloud.com/live_festival/louis-the-child-edc-las-vegas-2017-full-set-free-download