Andrew Rayel & Max Vangeli ft. Kye Sones "Heavy Love" [Armind Recordings]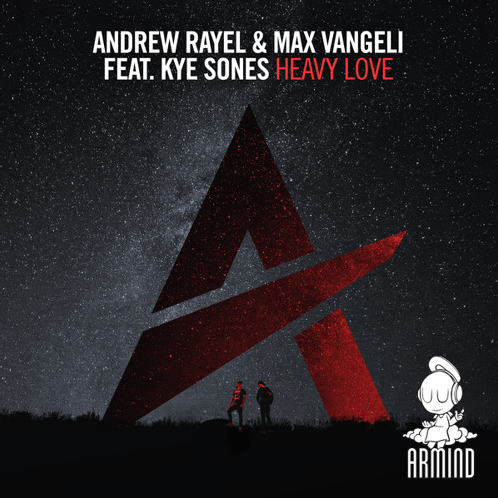 Andrew Rayel & Max Vangeli collaborate on their new single, "Heavy Love" feat. Kye Sones, out now on Armind Recordings/Armada Music.
The powerhouse talents of Andrew Rayel & Max Vangeli featuring the vocals of Kye Sones deliver a hot new release on Armind Recordings. "Heavy Love" has just hit the airwaves for your euphoric pleasure.
Andrew Rayel & Max Vangeli are more than just Armada label mates. These two producers are friends and fellow Moldavians who joined forces for an addictive track off of Rayel's sophomore studio album, Moments. The single, perfectly titled "Heavy Love" brings the emotion to a maximum and takes listeners on a journey by way of the melody as well as the connection brought on from the lyrics.
Max and I are good friends. When we made 'Heavy Love,' it felt totally natural and effortless because we vibe so well together. I'm really excited for this new song! The crowd reaction has been amazing whenever I play it in my sets. I can't wait to see how far we can take it!" – Andrew Rayel
Andrew's a great friend and producer and creating 'Heavy Love' was a magical moment for me. We're both from Moldova and there's something special about two people with similar roots collaborating on music that'll be heard around the world. There was instant chemistry the first time we performed together and we carried that energy into the studio the next day. I'm very proud of this song and I hope everyone loves it!" – Max Vangeli
Commanding dance floors across the globe, Rayel & Vangeli have undoubtedly created a catchy sound capable of spreading love at many a festival main stage this summer.