Loud Luxury & KIDDO Drop New Single "These Nights"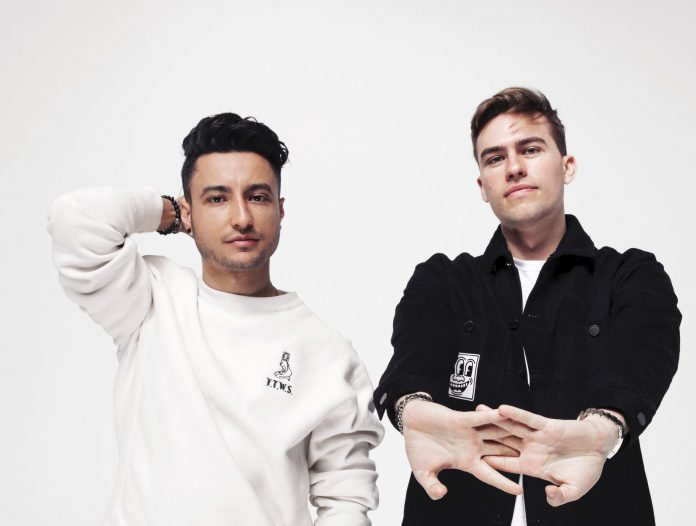 Canadian duo Andrew Fedyk and Joe De Pac better known as Loud Luxury are back with an amazing new collaboration. For their new release "These Nights" this duo teamed up with none other than Swedish singer/songwriter KIDDO. KIDDO is a highly talented storyteller with one voice, so different, so wild, so big and irresistible that it is great to hear it on this track.
"We're back. 2022 has been hands down the most fun year of our lives. We are so fortunate to be doing what we love on the road every weekend and sharing that energy with the world. The course of this year has also been incredibly inspiring on the music side and the first result of that is 'These Nights' with Kiddo. We hope you enjoy it as much as we did making it!" – Loud Luxury
With "These Nights" the beautiful voice of KIDDO mixed with the producing talent of Loud Luxury serves up fresh material as a calling card to fans. With an ethereal "Come closer to the music" KIDDO lures us into the song. Her song soars over a snapping beat and embracing synths produced in the playful and uplifting Loud Luxury style. With both a summer feel and club appeal "These Nights," the latest from Loud Luxury celebrates nightlife's return. "These Nights" is out now on Armada Music.
If you want Catch Loud Luxury on tour in the U.S. this summer, these are your dates:
7/16 – Las Vegas, NV – Hakkasan
7/17 – Chicago, IL – Heatwave Festival
7/22 – San Francisco, CA – Temple
7/23 – Las Vegas, NV – Wet Republic
7/26 – Las Vegas, NV – Omnia
7/31 – Las Vegas, NV – Wet Republic
8/5 – Las Vegas, NV – Tao Beach Club
8/6 – Las Vegas, NV – Omnia
8/13 – Las Vegas, NV – Omnia
8/21 – Las Vegas, NV – Wet Republic
8/25 – Las Vegas, NV – Hakkasan
9/2 – Las Vegas, NV – Tao Beach Club
9/10-9/11 – Nashville, TN – Blended Festival
9/22-9/25 – Dover, DE – Firefly Music Festival