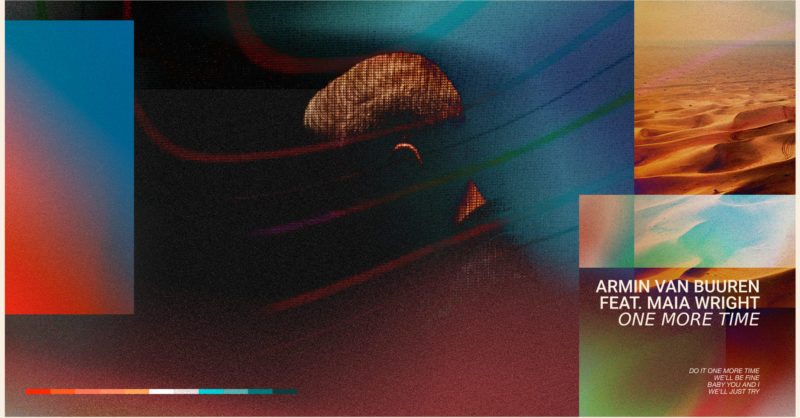 Armin van Buuren Drops Anticipated "One More Time" ft. Maia Wright With Official Music Video
Armin van Buuren, electronic music's beloved mainstay for over two decades strong — has just released his latest single, "One More Time," featuring Maia Wright. Out now (Fri., July 15) through his very own esteemed label, Armada Music, "One More Time" has been teased by van Buuren since March during his return to Bayfront Park for Ultra Music Festival's first event in Miami since 2019, following the pandemic.
"One More Time" is Armin van Buuren's strongest, vocal-led radio single in years. Pop-driven, with a hands-in-the-air and sing-along aesthetic, "One More Time" delivers catchy lyrics and melodies, coupled with a stunningly crisp club-ready and radio-friendly production from van Buuren. The song is a perfect fit for your playlists and DJ sets, as proven by one of the world's top DJs, van Buuren has been showcasing "One More Time" in his sets since March. Along with the track comes a signature dance, which Armin has also been showcasing at music festivals (and their live streams). The dance for the song can also be seen in the official new music video, which dropped on Fri., May 22, and is also TikTok-ready.
Music fans might already be familiar with Maia Wright, who has previously released noteworthy tracks with Gryffin ("Body Back"), Mike Williams ("Wait For You"), KREAM ("Decisions"), Tinie Tempah ("Love Me Like This"), and Tritonal ("U & Me"), among others.
Armin just released his latest studio album, Feel Again, Pt. 1, on June 10. The first part of his Feel Again album includes 10 tracks and is the first of three parts, which will complete the ensemble. "One More Time" will be included on Feel Again, Pt. 2, which is due later this summer on Armada Music. Feel Again, Pt. 1 includes the title track, "Feel Again" ft. Wrabel, "No Fun" with The Stickmen Project, "Human Touch" with Sam Gray, "Love We Lost" with R3HAB ft. Simon Ward, "Come Around Again" with Billen Ted ft. JC Stewart, and more.