Lane 8 to Provide Brooklyn's Music Hall of Williamsburg With Extended DJ Set on Mar. 4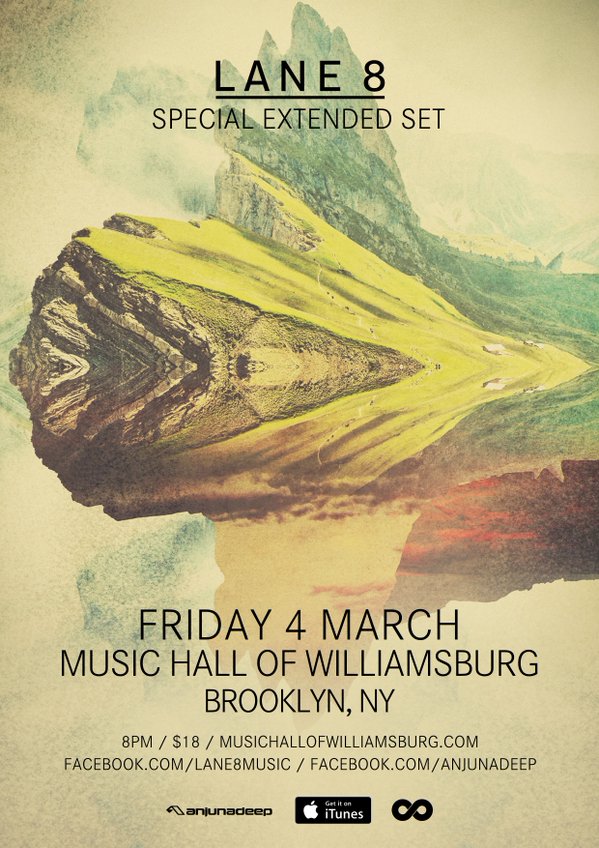 Lane 8 has recently announced he will be making another trip to the big city, gracing fans with his silky smooth tunes and mixing in Brooklyn.
It seems like just yesterday Lane 8 was doing a dual-performance night with Mixmag Lab NYC followed by his headline performance at Verboten. Although it's been over three months since that night, fans have long been awaiting his return. In the city that never sleeps, Lane 8 is the ideal candidate to keep you moving until sunrise. He announced via social media that he will be back for another performance, this time at the Music Hall of Williamsburg in Brooklyn, New York. Listeners are in for a special treat because he also informed us it will be a special Lane 8 extended set.
Doors are slated to open at 8pm, meaning hours upon hours for the maestro himself to orchestrate a fully developed night. Lane 8 will be back to New York City on March 4, which allows ample time to prepare for the get-together.
To add even more incentive to attend this rarity of a show, Lane 8 announced on Facebook that this show will be the only headline act he does on the entire East Coast for the next few months. The show's flyer copies the cover art off his recent album, Rise. Lane 8 literally blew listeners away with the heart-touching "Hot As You Want" with Solomon Grey, and sorrowful but lovable "Ghost" featuring Patrick Baker. The artist also took a shot of a new production he's doing at the moment in the studio, so you can be sure some never before heard tracks will make an appearance at the showcase.
Grab your tickets for Lane 8 at the Music Hall of Williamsburg, HERE.