Armin van Buuren Embraced Marquee New York on Jan. 29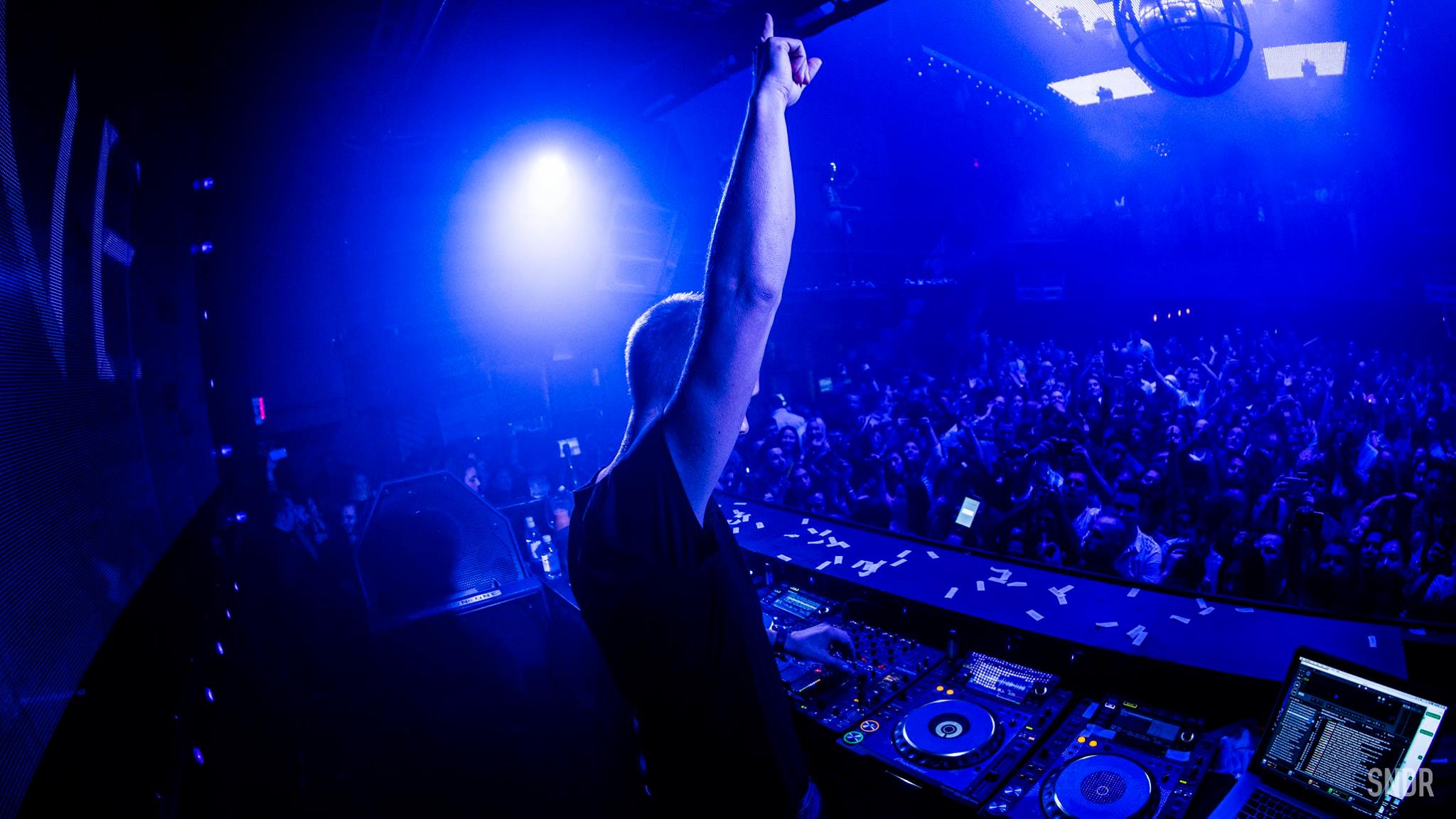 As winter came, winter stayed in NYC this past Friday night just a week after the city's second largest snowstorm in history. The streets of Manhattan may have been frigid but the sold out Marquee Nightclub was heating up with anticipation. Fans came far and wide, braving the tundra for a night of trance.
Coming off an immensely successful release of his sixth artist album, 'Embrace' last year, Armin van Buuren proves his consistency and dedication to his craft! Armin has utilized these same great traits in his established relationship with NYC and it's fans. The intimacy of Marquee NY only enhanced a euphoric atmosphere provided by the Grammy award-nominated artist.
Opening with "Embrace" and its trumpet serenade by Eric Vloeimans, Armin van Buuren graced the DJ booth at 1:30 a.m. to relentless cheers and applause. Early on, Armin's track selection consisted of more album hits including a new remix of "Heading Up High" ft. Kensington, a seamless mash-up of his own productions "Strong Ones" ft. Cimo Frankel vs the Cosmic Gate collaboration "Embargo" superseding the crowd sing alongs to both Rock Mafia's vocal "Hands To Heaven" and "Caught In The Slipstream" ft. BullySongs. Armin and his undoubted connection with New York was positively reinforced last night.
As the evening progressed, Armin brought the nightclub into "A State of Trance" almost effortlessly. Tracks resonating through the Marquee NY sound system were Above & Beyond's "Little Something" (Super 8 & Tab remix), "We're All We Need," an AvB mash-up of his classic "In And Out Of Love" vs Orjan Nilsen "Don" as well as the AvB rendition of Faithless "We Come One." Combined with numerous confetti blasts encompassing the dance floor, Armin van Buuren made a point to showcase Ben Gold's ASOT 750 anthem titled "I'm In A State Of Trance" mixed into Ben Gold's remix of Marcel Woods "Cherry Blossom."
One of the many great DJ qualities that Armin possess is his ability to thoroughly enjoy playing each song, whether it's his own or in support of other producers. Songs like Simon Patterson's new uplifting banger "Now I Can Breathe Again," Omnia "For The First Time" and the 2015 ASOT Tune Of The Year "Anahera" by Gouryella were highlights of the final hour. Before closing with the ever-popular "Another You" featuring vocals from Mr. Probz, Armin prompted fans with a message "I EMBRACE New York" which we hope foreshadows some potentially thrilling return!
Still fresh into 2016, Armin van Buuren has already announced that his world premiere of 'Armin Only Embrace' will return to the Ziggo Dome in Amsterdam, The Netherlands on May 6th & 7th! International tour dates will be announced, February 27th during the ASOT Festival live stream in Utrecht!
Photo credit: SNDR