Get Intimate with the Lane 8 This Never Happened Tour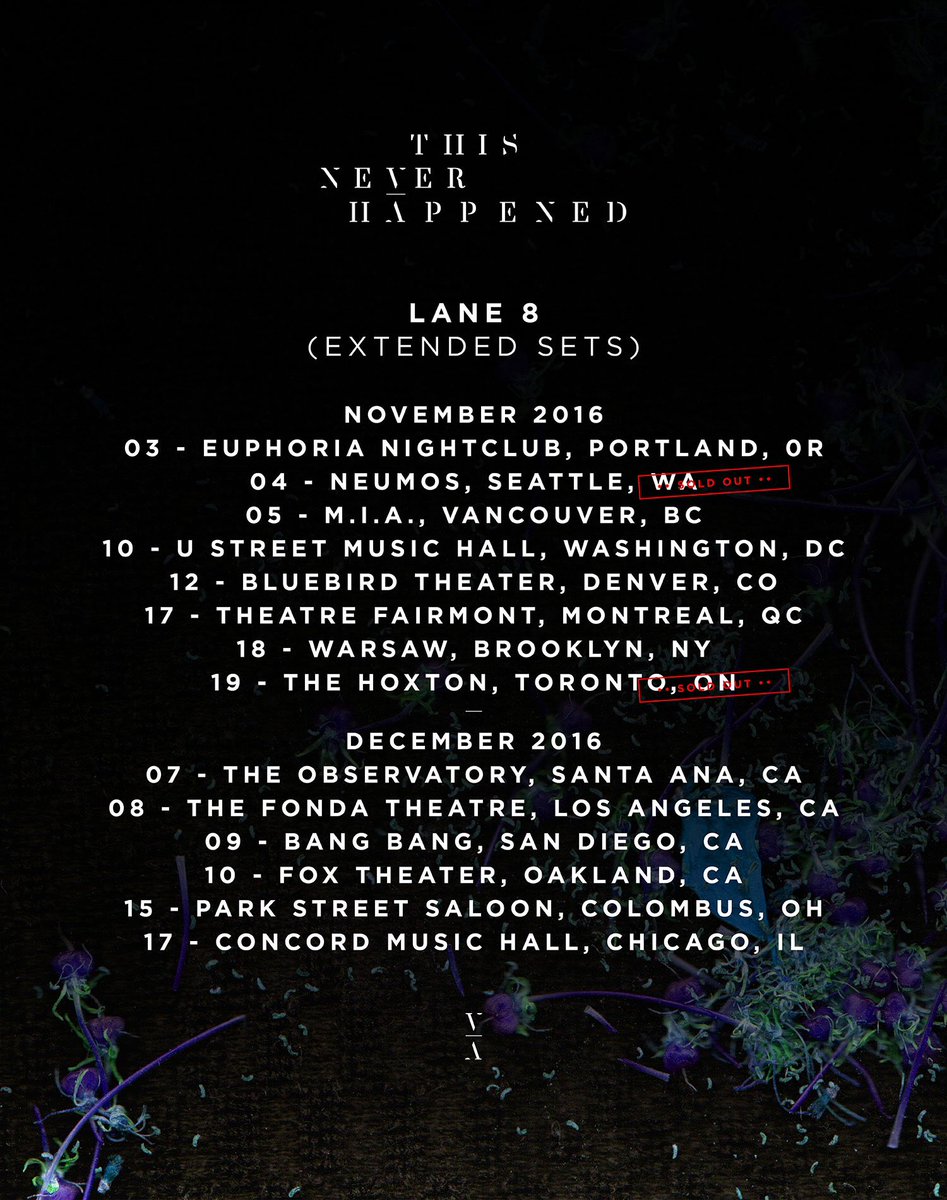 The This Never Happened Tour brought to you by Lane 8, is a new-wave effort in bringing back the focus to the music and the community found within events
In this current age distractions are rampant in our society. The This Never Happened Tour will be taking a stand against the constant interference of social media and connectivity that brings the industry both life and decay. The concept behind Lane 8's This Never Happened Tour tackles the issue right at the heart and is simple. As displayed in the premier event in the tech-centric city of San Francisco, there will be no phones admitted in venues. No photos, no videos, no lit-up screens, the focus will be entirely on the music and people surrounding you at the event. It's hard to imagine being in such an environment, but the end result has proven to be very rewarding as displayed via Lane 8's personal review following the San Francisco experiment. Ultimately the brazen move to ban-phone use at his upcoming tour was inspired by the positive energy and personal vibes found at the show. This is what really gave Lane 8 and his team the confidence to launch the new 18-stop national tour.
Lane 8 has proven to be a standout star of 2016, and with the upcoming This Never Happened Tour he will continue to separate himself from the everyday electronic music producer. An oxymoron almost, you'll have people talking about this tour for days to come, with only the sweet memories spread by word of mouth following one of his many stops. The tour kicks off in Boston at the premier nightclub Bijou next week, Wednesday September 14. This nightclub has played host to some of house's finest producers such as Shiba San, Mark Knight, and Marc Kinchen. Lane 8's extended set alongside the phoneless crowd is the perfect introduction to kick off the innovative This Never Happened Tour. The tour will spread across America making multiple stops in Texas, two stops in Canada, and a December stop at The Fonda Theatre in Los Angeles.
The tickets are up for public sale and can be found on the This Never Happened site HERE.
Follow Lane 8 for more information the The This Never Happened Tour and additional music news on his Twitter, Facebook, and Instagram.