A-Trak at District N9ne in Philadelphia on Fri., Sept. 30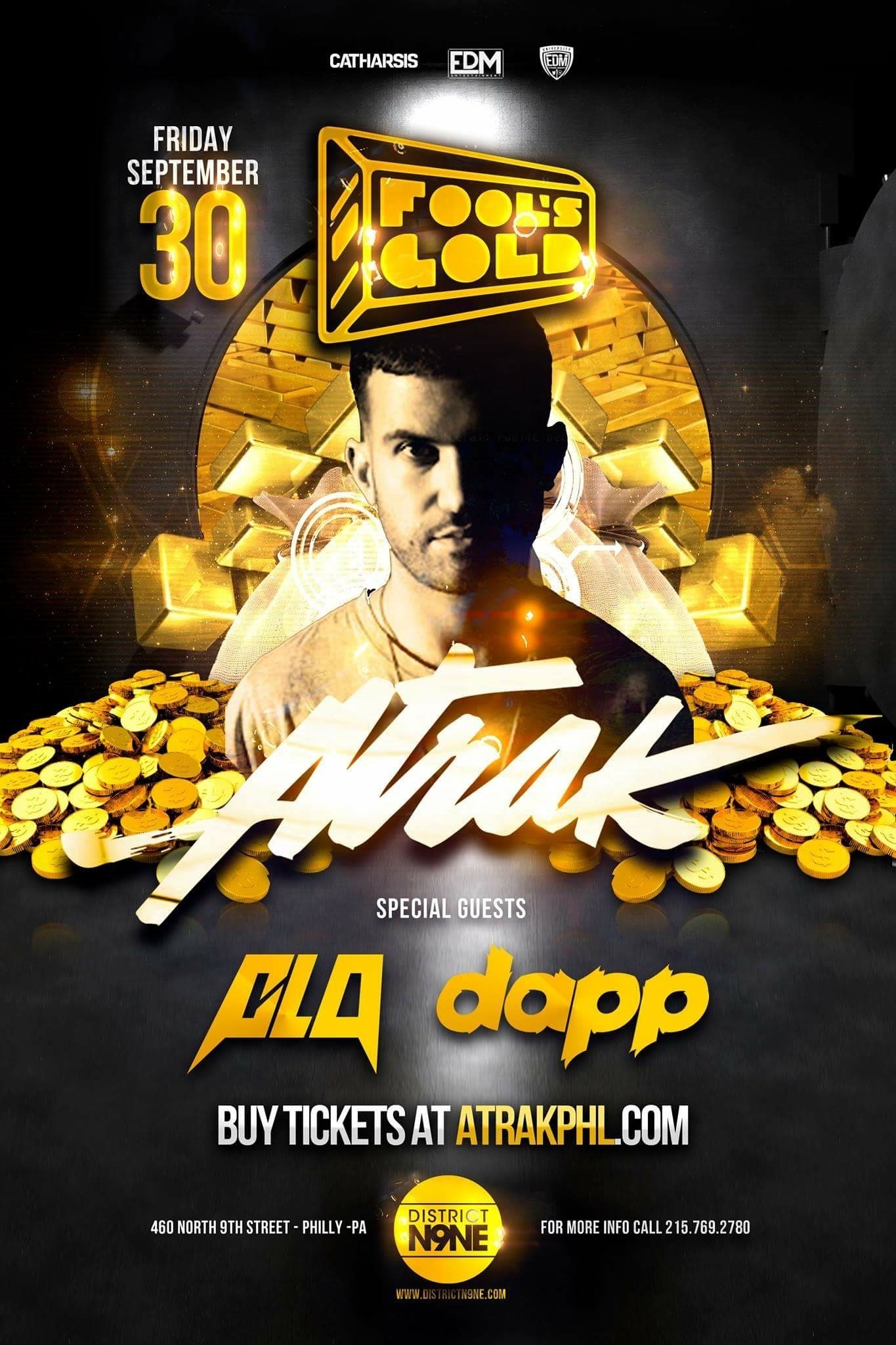 Later this month, A-Trak is coming to District N9ne in Philadelphia
No fool to putting on a crazy show, Alain Macklovitch, better known as A-Trak among the electronic community, will be turning the heat up this fall in the city of brotherly love. The owner of the famed record label, Fool's Gold, is rolling around to Philadelphia on Friday, September 30, 2016 with special guests GLD and Dapp. Few people know of his extensive past and road to fame. A-Trak has years of experience under his belt as the ever so popular Kanye West's tour DJ, owning his celebrated record label Fools Gold founded in 2007, as well as evolving the careers of several huge names such as Kid Cudi and Flosstradamus.
The experienced and skillful DJ and producer will light up the night at one of Philadelphia's better known venues, District N9ne. The large dance floor with their notable light display will serve for an unforgettable night. A-Trak will bring is A game, as he always does. Every show is a party, with his unique sound that perfectly beats through various EDM sub-genres blended in with hip-hop jams.  Start preparing for a night for the books, Friday night will be one you do not want to miss.
District N9ne will start the night at 8:30 p.m. with open doors. Tickets can be purchased here.