Lady Gaga "Million Reasons (Andrelli Remix)" (Interscope Records)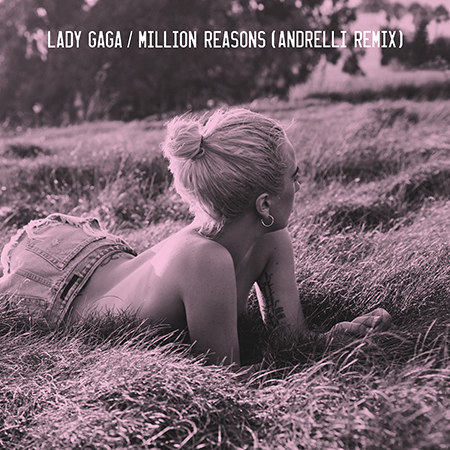 Check out the latest twist from Andrelli on Lady Gaga's "Million Reasons."
For years Lady Gaga has been topping the charts with her eclectic and much adored pop music. But as of late, the blonde goddess has been recognized even more so for her musical strides in the first few months of 2017.
Lady Gaga wowed over one hundred and eleven million viewers at this year's Super Bowl LI Pepsi Halftime show. Her performance earned her the center of the spotlight for several weeks, in perfect time for her to begin her "Joanne" tour across the world. Recently announced, the pop star's highly anticipated tour will kick off at Coachella Music Festival in California, as Lady Gaga is set to be a headliner during both weekends of the internationally known festival, April 15th and 22nd.
The fan excitement for Gaga's new tour and music builds steadily each day, and we come closer to those breakout tour dates. While Gaga has once again found herself dead center in the spotlight this year, it comes as no surprise that many other artists are finding inspiration in her music.
One such artist, Andrelli, has just released his remix of Gaga's hit track "Million Reasons." The remix adds the perfect amount of melodic swing to the original track, giving the song even more energy and catchy rhythm. Make sure to check out this new Andrelli remix here:
Is it safe to assume more Gaga dance-infused remixes will be on the rise?