Kygo "Stole The Show" Film Documentary Hits Apple Music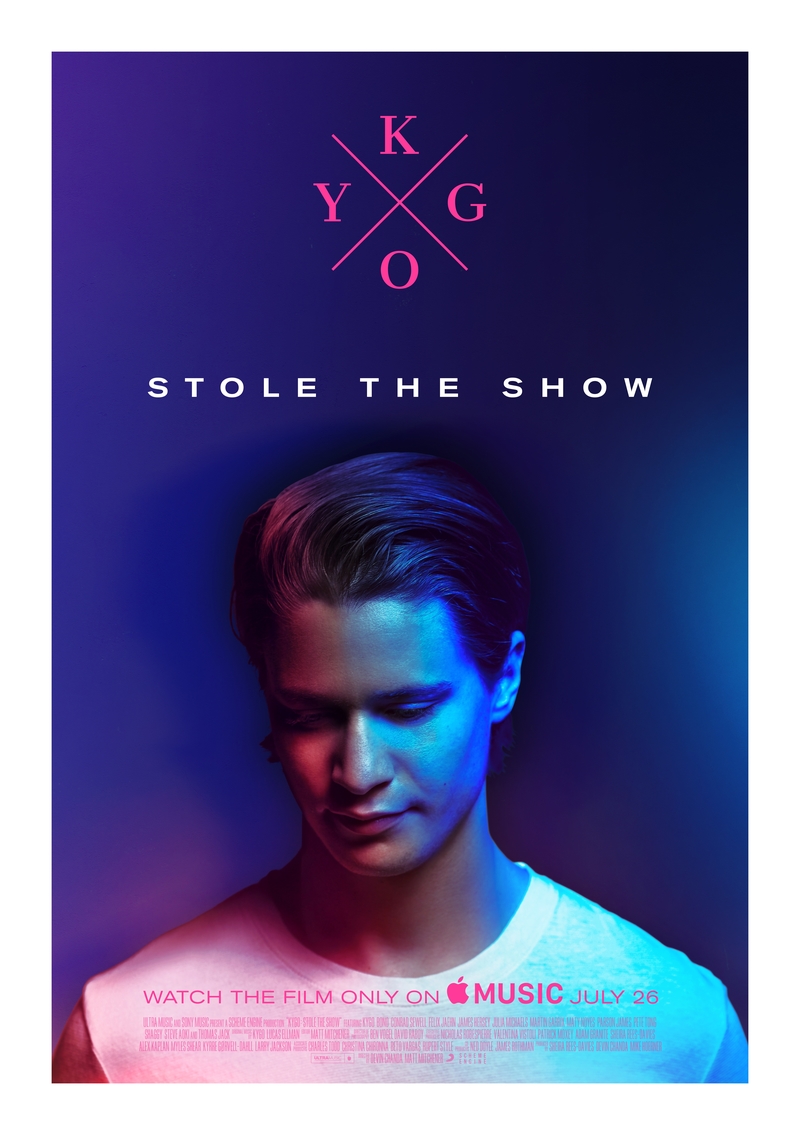 Internationally acclaimed Norwegian DJ/producer Kygo has just debuted his behind-the-scenes documentary to the world, exclusively through Apple Music.
Kyrre Gørvell-Dahll, better known as the talented EDM sensation Kygo, has just premiered his brand new documentary. Titled Stole The Show, the feature was was named after his successful  single featuring the vocals of Parson James. The film premiere took place on Tuesday (July 25) at The Metrograph in NYC. The Stole The Show premise focuses on Kygo's journey both on and off stage, amidst his rise to superstardom.
Stole The Show highlights behind the scenes footage, Kygo's personal experiences and interactions with his team, collaborators and friends including Steve Aoki, Lyor Cohen, Julia Michaels, Pete Tong, Martin Garrix, Parson James, and more. The ending culminates with his live performance in Brooklyn, NY at the Barclays Center last year. This year, Kygo released his collab with Ellie Goulding, "First Time," and a recent remix of Alan Walker "Tired" feat. Gavin Games.
"Can't wait for everyone to see what really goes on behind the scenes!  It's exciting showing people the journey that I've been on up until this point in my career." – Kygo on the documentary
It's been revealed that Kygo's sophomore album will be released later this year and Stole The Show gives an in-depth view into his creative process and aspirations for the future. You can watch the trailer here or watch the film in its entirety on Apple Music.