Kygo Teams With Paul McCartney & Michael Jackson on "Say Say Say"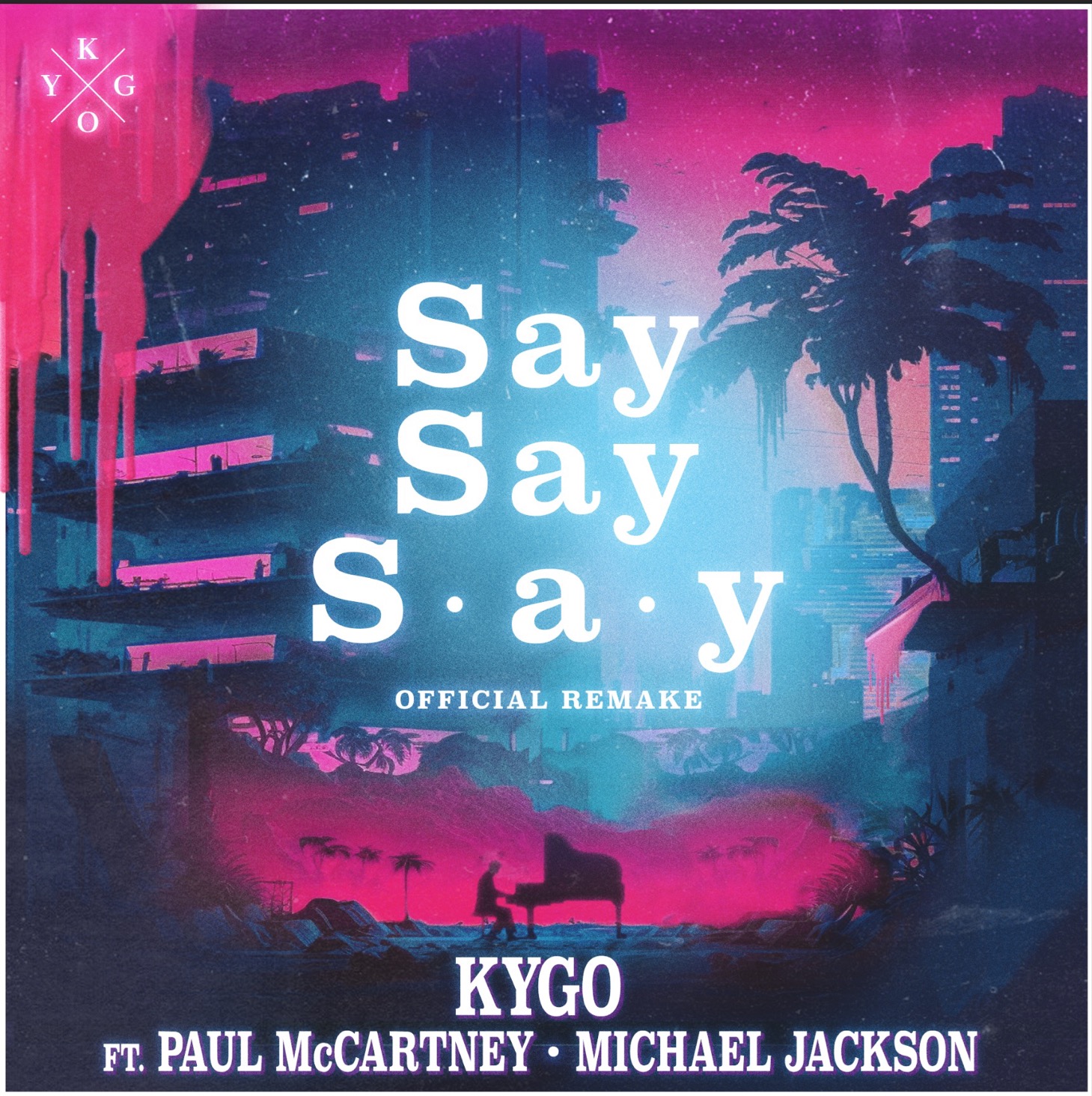 Things just keep getting bigger for global superstar, producer, and DJ, Kygo, who has released his official remake of Paul McCartney and Michael Jackson's legendary #1 hit song, "Say Say Say." Out now (Friday, March 31) via RCA Records, the remake adds a dance-driven twist to the 1983 classic from McCartney's Pipes of Peace, infusing the song with house-influenced production that plays off McCartney and Jackson's iconic vocals.
"I'm absolutely honored to work on a song that was made by two of the greatest musical legends of all time. Paul McCartney and Michael Jackson have meant so much to me as an artist and I've been listening to their music since I was a kid. It's been a dream of mine to collaborate alongside these iconic artists and hope everyone enjoys the song as much as I do." – Kygo
Prior to his new remake/collaboration with the legendary Paul McCartney and Michael Jackson, Kygo has released official remixes and collabs with the likes of Whitney Houston, Donna Summer, The Weeknd, Coldplay, U2, Marvin Gaye, Tina Turner, Selena Gomez, Avicii, John Legend, Ellie Goulding, OneRepublic, Rita Ora, Sam Feldt, Miguel, Imagine Dragons, The Chainsmokers, Zara Larsson, DNCE, Labrinth, Tyga, Kim Petras, Zoe Wees, X Ambassadors, Calum Scott, Zac Brown, Gryffin, Dean Lewis, Chelsea Cutler, and many more. With four studio albums under his belt, Kygo has released Cloud Nine (2016), Kids in Love (2017), Golden Hour (2020), and Thrill of the Chase (2022).