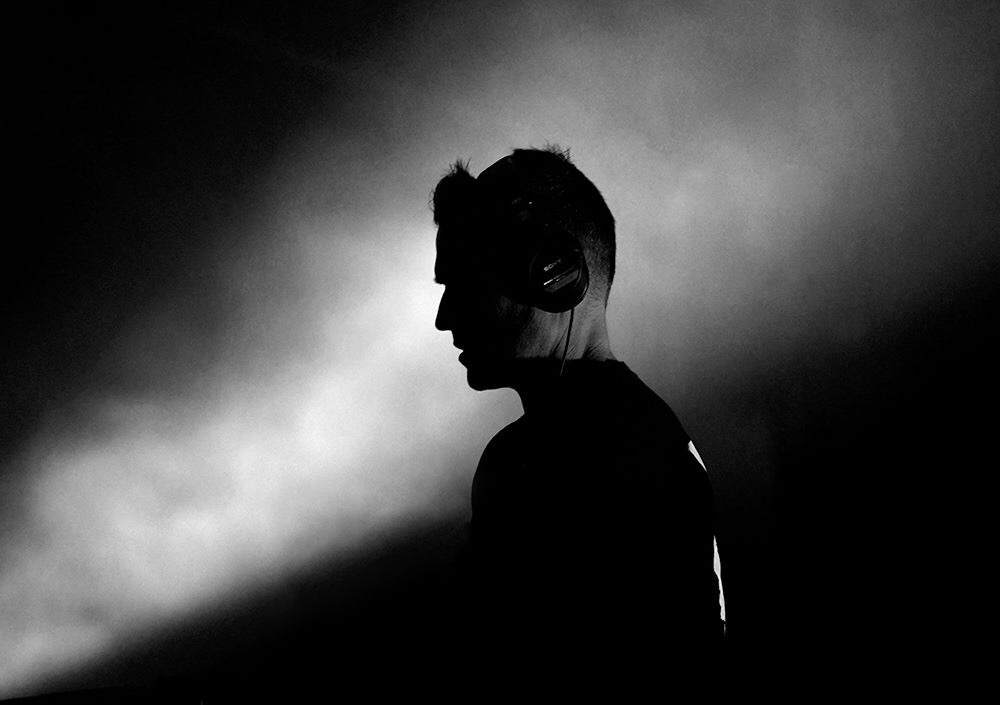 Kaskade's Fresh 'Redux 003' EP is Everything We Needed Just in Time for Brooklyn Mirage Debut
As the sun shines brighter and the air gets warmer, it's finally time for those upbeat summer anthems to take over our speakers and blast on a daily basis. Luckily, electronic dance music legend Kaskade just leaked his 18-track EP masterpiece titled Redux 003 just in time for the upcoming Summer season. Redux 003 showcases a plethora of distinct sounds, ranging from high-energy deep house to more downtempo electronic tones unheard of before and we are totally here for it. Entirely raw in essence, it's everything we needed this time of year.
Recognized internationally as one of the most prominent artists in the music game, Kaskade has consistently demonstrated his unparalleled level of talent over the years. Since his rise back in the early 2000s, he has delivered some of the most uniquely produced tracks and album/EP compilations known to date. The inspiring American DJ and producer has created a musical genre of his own over the course of his career, exposing a completely unexplored level of sound diversity within the electronic dance scene.
What truly outcasts Kaskade from other artists in the game is his entire Redux concept. Many artists out there have an alias of some sort, an alter-ego to say the least, in order to showcase their distinct musical aspirations. Distinctively, Kaskade remains true to himself and the public eye when it comes to Redux. The entire concept developed from him wanting to go back to his roots, back to where it all began. After all, redux defined means to bring back and well, revive. Many listeners know Kaskade for his more progressive house sounds typically present in his popular live sets from festivals like Ultra and EDC. What many don't know is where the LA-based artist's inspirations truly derived from.
With Redux, it's all about the music being the entire experience. If we were to take away everything else from a traditional live Kaskade production, completely escaping from any visuals, lasers, fireworks, etc., what would we have left? Music. To Kaskade, that's what has always mattered the most, which is why he took on this entire concept to begin with. But Redux is more than just a concept, it's become more of a word to describe such a distinctively deep sound, both live and in the studio. With his Redux EP compilations now reaching the trilogy level, Redux 003 is surely his most exotic thus far.
If you listen to the EP chronologically from start to finish, it almost feels like an unfolding storyline. Every track falls under a unique electronic sub-genre, but somehow they all flow quite cohesively throughout the EP's entirety. After a long two years of waiting following the highly favorited Redux 002, this new 18-track beauty has to be the most raw side of Kaskade yet to be uncovered. Aside from taking on multiple genres, Redux 003 also incorporates collaborations with a wide array of prominent artists like Felix Cartal, Loki, BROHUG, Gorgon City, and a few others. From deep and tech house tones on tracks like "Go Slow", "Dancin", and "Loose" to more pop-infused sounds like those on "Valentine," Redux 003 has it all.
While we were all worried there would be no Redux tour announcement to go with the fresh EP, we were all blessed to hear the news that Kaskade chose Brooklyn in particular to be the one and only city to present Redux this year. Typically hard productions to attend, Redux live sets surely aren't for everyone. They're meant to encompass everything Kaskade is sincerely passionate about, which is solely his most fundamental musical compositions. Luckily, fans who are genuinely fond of Redux will get the privilege to attend this epic sold-out event at The Brooklyn Mirage, NYC's most extraordinary open-air venue in the heart of East Williamsburg this upcoming weekend. All we have to say is that Kaskade sure picked the perfect time to release his new EP!
While it's uncommon for many artists to keep things as original as they were back when they first started, Kaskade has proven otherwise. Luckily for us, he has blessed the electronic music world with Redux and his many other incredibly diverse productions all while proving his humility over time. His organic musical roots are his prized possessions above all else. If he's not producing anything as raw and as close to heart as the tracks on Redux 003 reflect, then he's not doing it right. If you haven't yet, listen to this melodic masterpiece from beginning to end, you won't regret a thing. On top of it all, the upcoming Brooklyn Mirage special event will debut the live release of Redux 003 and is set to be the party of the summer in its totally fitting tropical and entirely open-air setting. Kaskade, you've outdone yourself once again and we couldn't be happier.