Jay Hardway Brews New Single, "Coffee Please"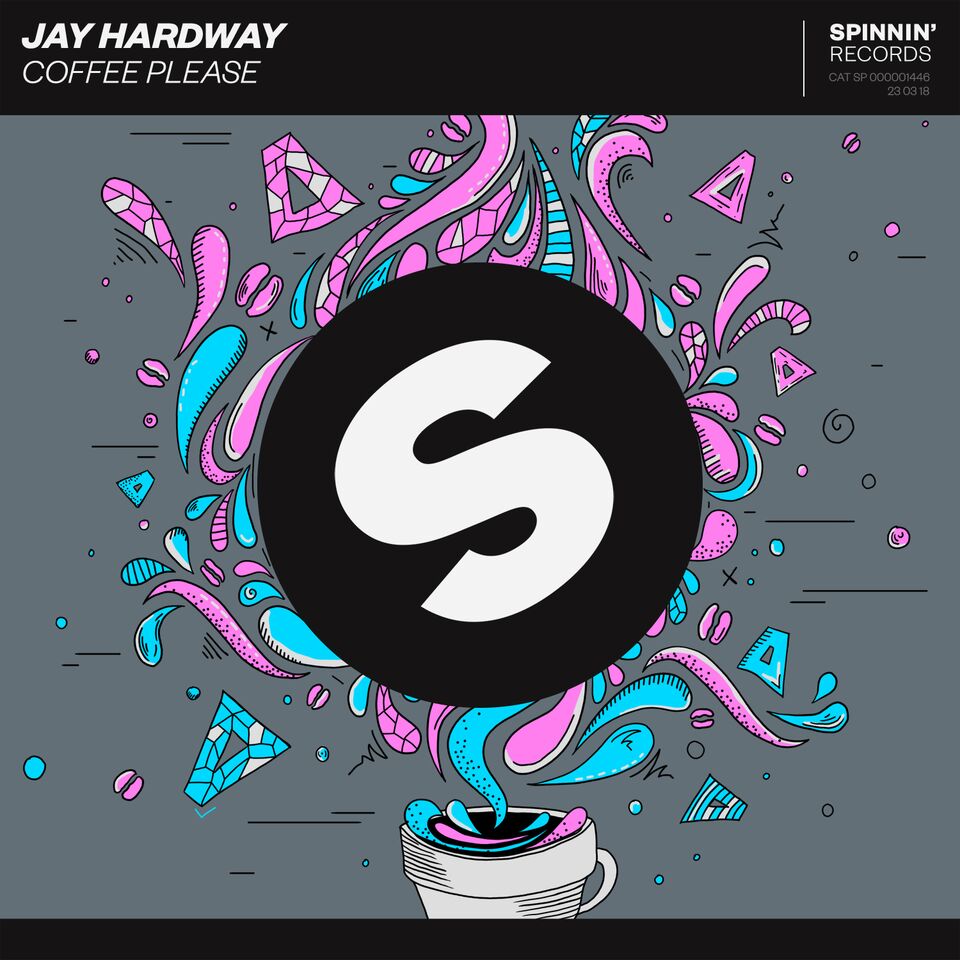 Dutch DJ/Producer Jay Hardway released his highly anticipated new single "Coffee Please" last week via Spinnin' Records and the track along with its energetic and melodic music video have set the tone for all things coming in 2018.
Global tours, a rapidly growing and versatile discography, extensive collaborations and a uniquely creative production style are just the beginning of all things encompassed in Jay Hardway's impressive repertoire. Jay's career in dance music took off in 2012 after huge success for his team up with the at the time, uncharted teenager Martin Garrix "Registration Code." Full of inspiration from all sorts of music, Jay's exhilarating passion to produce music led him full force into the industry where he has proven his worth through every song he puts out, and every crowd he performs for. Jay's fan base has grown with him side by side as they love both his zestful solo adventures as well as his epic collaborations with DJ/Producers like Firebeatz, Bassjackers, MOTi and more. His ability to create and perform dance anthems such as "Somnia," "Bootcamp," "Golden Pineapple," and "Electric Elephants" are one key to Jay's success when it comes to getting a crowd going regardless if it's a small, intimate show or massive festival.
Jay without a doubt nailed the feel good, energetic and effervescent vibes from start to finish with "Coffee Please." An instant spirit lifter, the tune is full of bounce which features the signature Hardway sounds we all know and love. By now, longtime friend and fellow Dutch producer Martin Garrix has already led the way with support on this record, followed by Don Diablo, Lucas & Steve, Mike Williams, W&W, Blasterjaxx and more. After teasing out "Coffee Please" during club shows and especially Miami Music Week pool parties, this radiant track is on its way to being yet another crowd pleaser and anthem for Jay's setlists.
"The track itself is supposed to be a happy and energetic track. It's suitable to play at festivals and club settings which I have been doing for the past couple months. It's working really well when I play it live and brings a fun energy to the crowd. So happy it's out now, along with a really great video we've been working on recently – enjoy!" – Jay Hardway
Fans catch a glimpse of Jay getting in touch with his humorous side on this coffee adventure, and for any Breaking Bad lovers out there, this music video may seem a bit familiar! Just about every avid coffee drinker alive can relate to the ultimate hunt for an ideal cup of coffee, and it's apparent Jay had an absolute blast filming this video. Check him out smashing coffee bags, mixing all sorts of coffee concoctions and voyaging out on the search for THE perfect shot of energy in the video below!