Ingrosso & Otto Knows at Wall Lounge Miami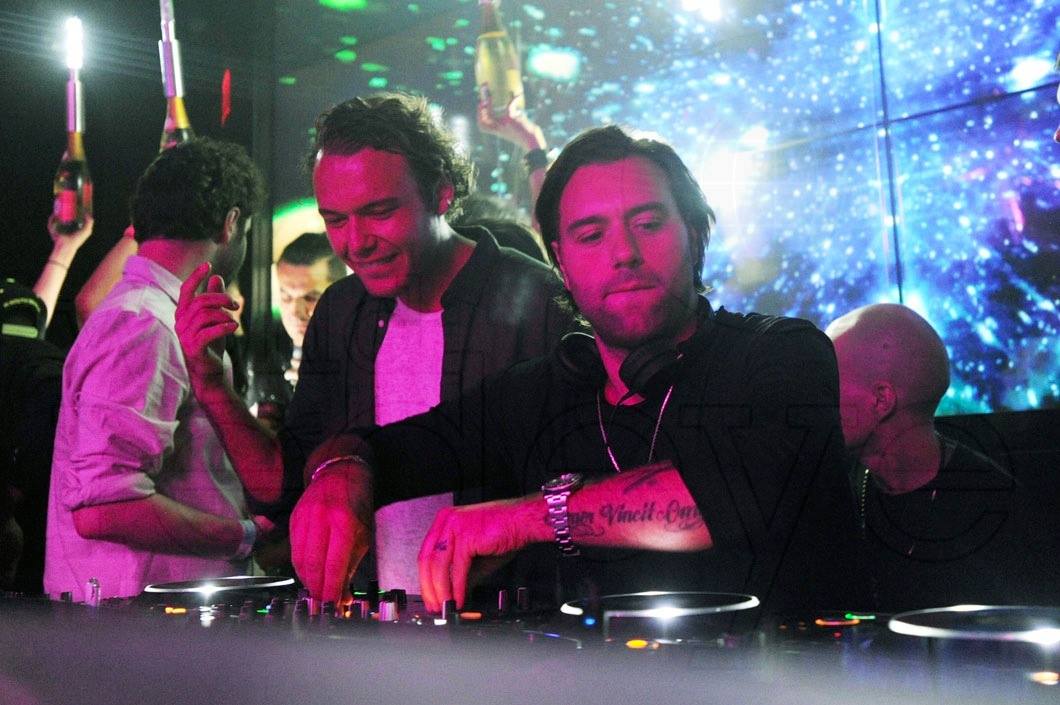 Otto Knows played back-to-back with Sebastian Ingrosso during Miami Music Week
Sebastian Ingrosso and Otto Knows took their big-room music, to a small intimate setting at Wall Lounge, the W Hotel's high-end nightclub in South Beach Miami.
Party goers always come out in full force when the Swedes are in town, as they packed-out Ingrosso's exclusive show during Miami Music Week (MMW). Refune Records artist, Salvatore, started off the night with a groovy mixture of house and trap music that drew everyone to the dance floor.
Around 2 o'clock, fans frenzied around the DJ booth as Otto Knows and Ingrosso took over the scene and played back to back. People were dancing on VIP couches with their hands in the air, as they dropped classics like "Knas" by Steve Angello and "Show Me Love." The pair also included remixes of Swedish House Mafia "Greyhound" and Travis Scott's "Antidote" in their MMW showcase.
This year, Sebastian Ingrosso released his latest track "FLAGS!" with LIOHN and Salvatore, while Otto Knows released "Dying For You" alongside Lindsey Stirling and Alex Aris.
Wall Lounge's lights display, state of the art sound system and overall atmosphere accompanied by the enormous talent, remains unrivaled.
Fans can find the guys on Twitter at @Ingrosso and @OttoKnows.
Photo credit: WORLD RED EYE