Above & Beyond Transforms RC Cola Plant Into Euphoric Miami Playground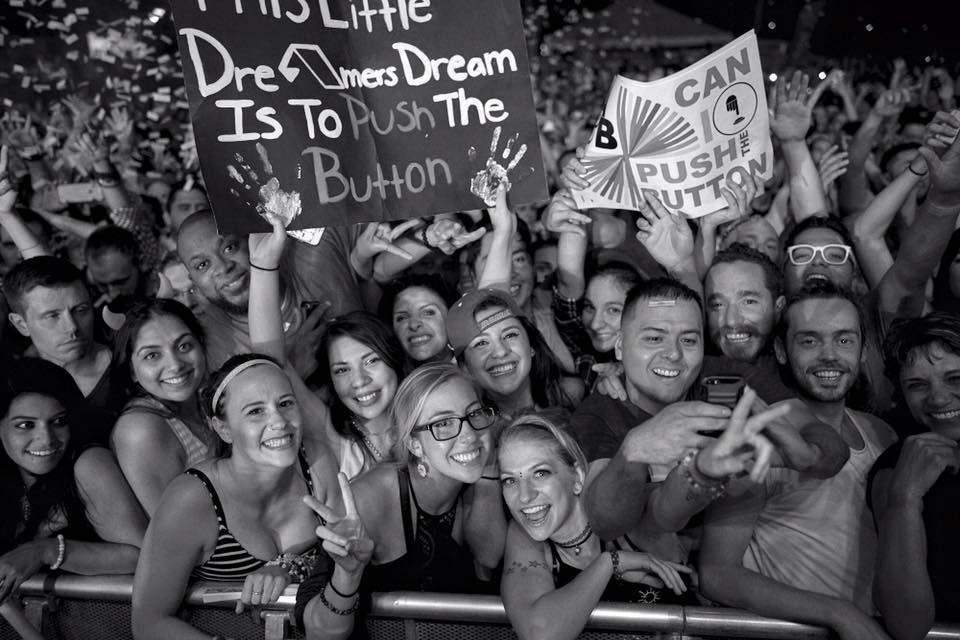 Above & Beyond, the famed Anjunabeats trio, headlined their own Miami Music Week (MMW) event for the second consecutive year
Emotional dance music trio Above & Beyond provided music lovers with a special treat this year during Miami Music Week. For the second consecutive year, the guys headlined their own event and they brought along some very special Anjuna-family members for the journey. The Wynwood Arts district once again served as an intimate and proper location for a night of Anjunabeats.
Jono and Paavo were on deck on Thurs., March 17, as Above & Beyond transformed the space into a euphoric outdoor gathering, fully equipped with laser light shows, personalized messages, and a proper soundtrack full of fan favorites.
Starting things off at 9pm was Judah, followed by Moon Boots & Jody Wisternoff B2B from 10-11pm. Each of the three sets leading up to the Above & Beyond performance aided in properly setting the mood as partygoers gathered in the large space.
Grum vs. Yotto took the stage in the immediate hour ahead of A&B, keeping the tone on the darker and grungier side with lights and fog billowing above the growing crowd. Saving their jaw-dropping, crowd-hovering laser light displays for the main act fellow attendees were in for a real MMW treat.
Above & Beyond kicked off their two-hour ensemble with "We're All We Need" feat. Zoe Johnston and progressed with popular favorites: "Sticky Fingers" feat. Alex Vargas with their remix of Faithless "Salva Mea 2.0"; ilan Bluestone "Bigger Than Love" feat. Giuseppe De Luca; "Thing Called Love" feat. Richard Bedford; and "Hello."
Set highlights included: Delerium "Silence" feat. Sarah McLachlan; the Electric Daisy Carnival (EDC) edit of "Walter White" feat. Bryan Cranston; and "A.I.," their latest single release. Wrapping up their two-hour ensemble with "Sun & Moon" feat. Richard Bedford, fans were left yearning for more from their evening favorites.
Following Above & Beyond's two-hour DJ ensemble, Arty & Audien joined forces for a back-to-back set for the final hour (2-3 am).
For more information on Above & Beyond, visit aboveandbeyond.nu.
Above & Beyond is on Facebook, Twitter, and Instagram.
Featured Image Credit: Paavo Siljamäki