HOLY SHIP! Returns to Sea in 2016, Tickets On Sale Next Week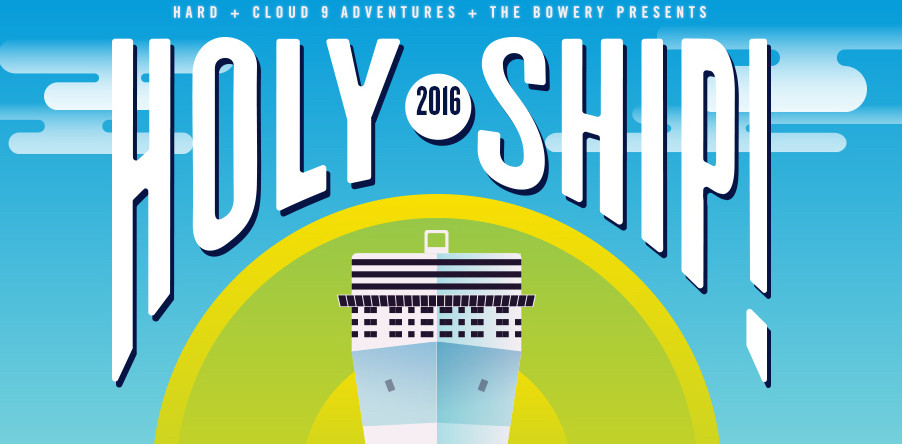 Already slated to make its nautical return to the sea, HOLY SHIP! announces its 2016 cruise dates departing from Miami, Florida. With the tremendous success of the recent 2015 tour, the Caribbean sun is sure to shine bright on the luxurious MSC Divina.
Dates are confirmed for the sixth and seventh editions, January 3-6, 2016 to beautiful Coco Cay, Bahamas and February 10-13, 2016 to the gorgeous Grand Bahama Island. Tropical ports and days at sea ensure the feel of a truly paradisiac experience.
Have you ever wondered what it is like to vacation with your favorite DJs and dance music artists? Throughout the 3-night excursion, passengers are treated to live DJ sets, pool parties, beach parties, pre/post parties, and tons of onboard activities with top-notch tunes to boot.
The talent roster in 2015 included—but was not limited to—superstars the likes of Skrillex, Knife Party, Fatboy Slim, Pretty Lights, Baauer, Flume, DJ Snake, A-trak, Laidback Luke, and a surprise guest set from Kaskade. Safe to say the #SHIPFAM have a lot to look forward to this time around.
HOLY SHIP! provides the best of both worlds, sailing away to your own private island whilst enveloped by your favorite acts. Multiple, high quality stages hosting the biggest floating festival on earth brought to you courtesy of Hard presents, Cloud 9 Adventures and Bowery Presents. Pre-Book your cabin starting March 10-11, for all past HOLY SHIP! cruisers, emails are being sent complete with a pre-sale password. Everyone else can book their cabin on March 12 during the general release. Don't wait too long, these cabins WILL SELL OUT! We hope to see you aboard HOLY SHIP!
For more information and to purchase tickets to HOLY SHIP! visit http://www.holyship.com.