Pete Tong Returns to LiFE at SLS Las Vegas For 2015 Residency on March 6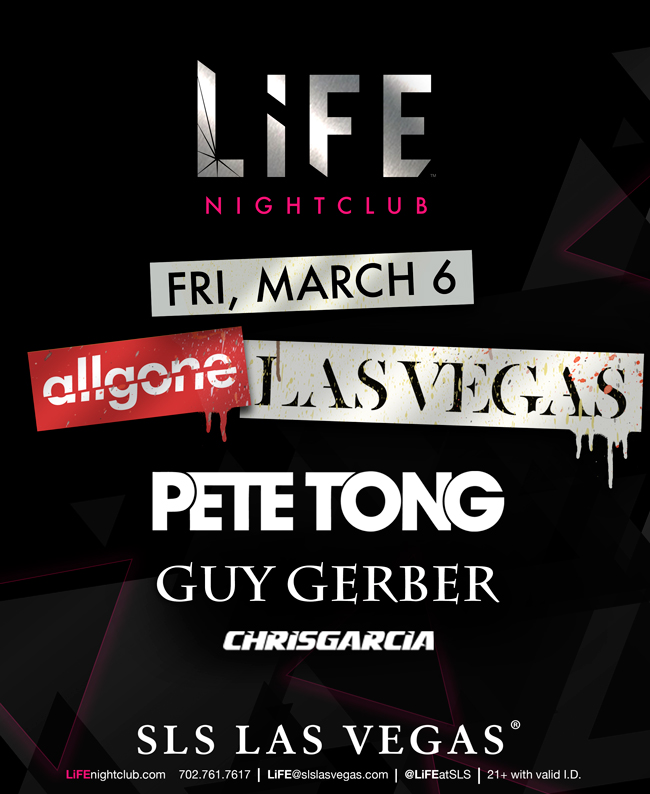 Legendary DJ and producer Pete Tong will begin his 2015 residency at the lavish new LiFE Nightclub at the SLS Las Vegas. Beginning this Friday, March 6, 2015, Tong will return to the chic space to kick off his yearly residency at the newest Sin City nightlife experience, LiFE.
Premiering the first 'deep house' night of 2015 at SLS Las Vegas' LiFE Nightclub, Guy Gerber will join Pete for what's sure to be an unforgettable evening. Bringing the underground dance music element to Las Vegas' hottest new mega-club, Tong and Gerber are a sure bet for this weekend in Sin City.
It's fitting that Tong will be the one to premiere the first 'deep house' night of 2015 at LiFE since he is known for debuting tracks during his weekly BBC Radio 1 show.
With more then 20 years of dance music experience under his belt, Pete Tong will continue his influential run in Las Vegas with his grand return to the awe-inspiring LiFE event space.
Tickets for Pete Tong at LiFE Nightclub this Friday, March 6, are available here.