HiJinx Festival Hosts Bassnectar, Odesza & More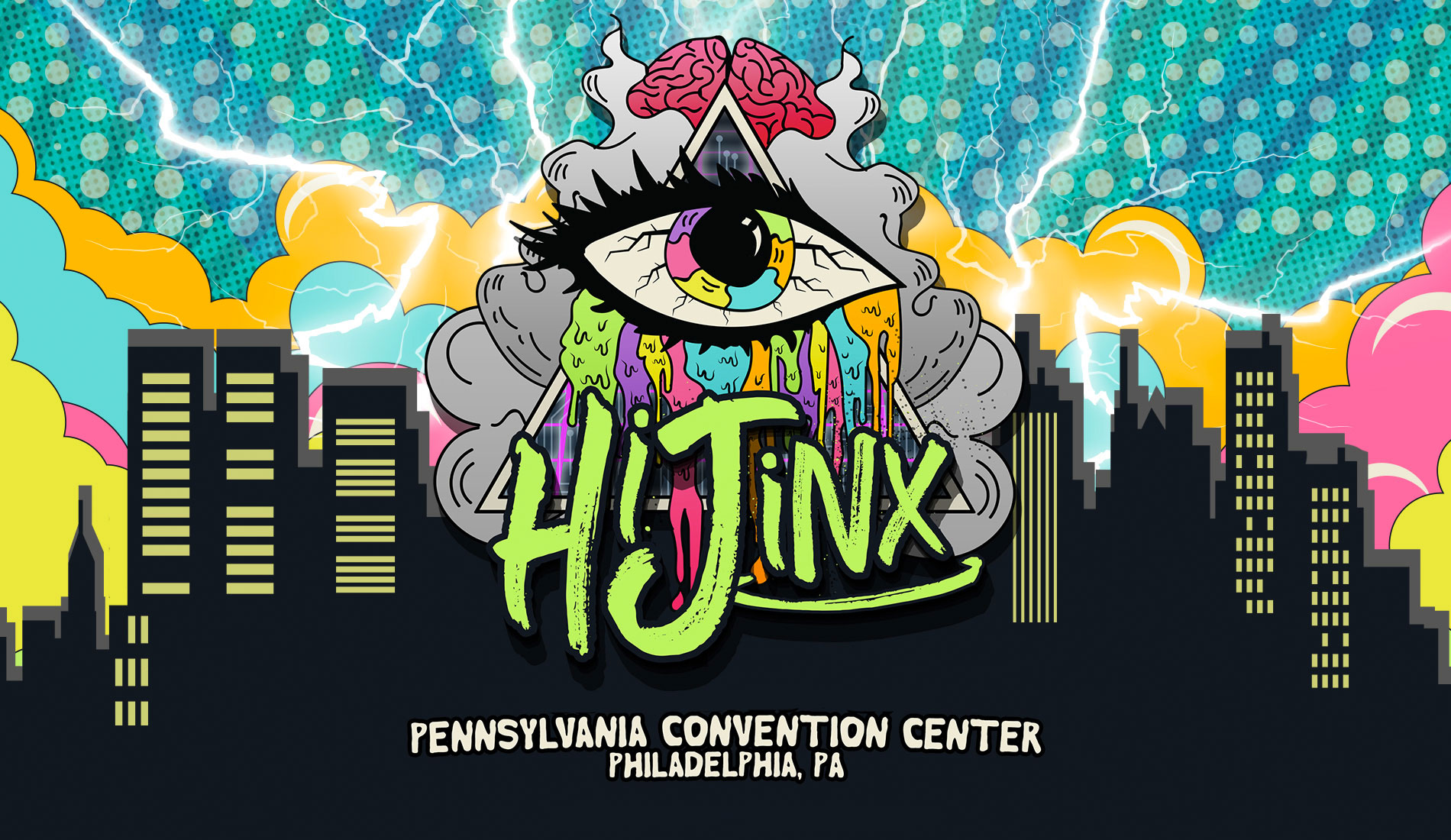 With tons of new festivals popping up all over the world each year, its hard to keep track of what's where and when. This is one you'll want to look deeper into and make note of. For the first time ever, HiJinx festival will be taking place right in the center of the City of Brotherly Love. Occupying four city blocks, Philadelphia's Pennsylvania Convention Center will host the Northeast's largest indoor music festival on December 28th and 29th, 2018. The massive L-shaped building, spanning 1,000,000 square feet right in the heart of Philadelphia, is no stranger to hosting large scale events. From car shows to flower shows to Army Gala's, a music festival will be a first for all of us. American global entertainment company, Live Nation, will be hosting this massive event with an even more extravagant lineup.
Opening its doors on Friday, December 28th at 5pm, HiJinx festival attendees can be expected to have a jam-packed inaugural lineup with 14 talented acts. Friday will sport performances from Dorfex Bos, Whipped Cream, Denzel Curry, Ganja White Night, R L Grim, Big Gigantic, and Bassnectar. Saturday, December 29th will bring even more talented acts from Kaivon, Xie, Vanic, Flatbush Zombies, Illenium, Griz, and Odesza. With music spanning from bass heavy to sax heavy beats, HiJinx festival will bring crowds to Philadelphia like no other has before.
The Pennsylvania Convention Center will welcome fans ages 18+ for the end of the year throw down with several ticket options from 2-day general admission tickets to 2-day VIP tickets with special VIP perks and merchandise; both options will go on sale at noon, September 15, 2018. For those traveling from outside of Philly, travel packages are available with hotel reservations at either of two Hiltons just walking distance from the ginormous venue. Who wouldn't want to end 2018 with hundreds of thousands of fans experiencing a brand-new festival all together for the very first time. For more information browse the official website here.