Get Involved With the Many Plug In Programs of Electric Forest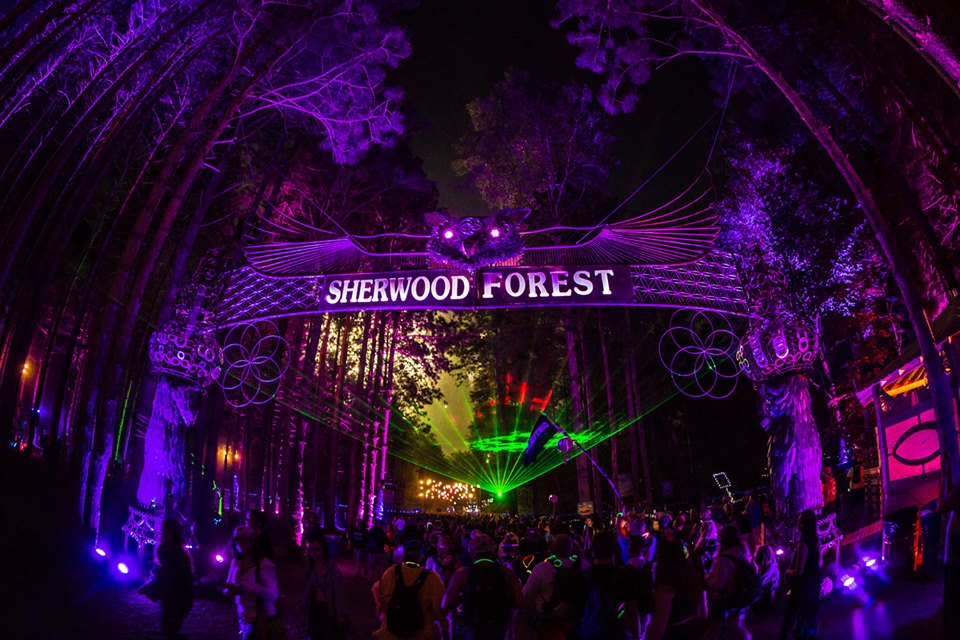 Electric Forest 2016: Dig a little deeper into the Forest and you'll find an array of different avenues in which you yourself can get involved in
Other than boasting one of the season's biggest lineups and home to the iconic Sherwood Forest, Electric Forest offers many supplemental programs that are both rewarding for the participants and casual attendees. Here's a little breakdown on just what extra goodies you can participate in and look forward to enjoying at Electric Forest 2016.
For the Artistic Festival Goer:
Electric Forest is now giving everyone an equal chance at being a pivotal part of their creative process. This is ideal for the artistic fan who has a knack for design, vision, and performance.
The invitation has been sent out for artists everywhere to show the Forest their imaginative representation of what a festival map should look like. The Mapmakers program welcomes fans to use a variety of materials to make a completely original piece of work that is not only inventive, but an accurate representation of the Electric Forest layout. If direction and cartography aren't you're specialty Electric Forest is also seeking help in the Sticker Design program. A stable for any seasoned festival attendee, Electric Forest is asking you to put as much imagination as you can in a 3″x3″ sticker. The only requirements is that it includes the logo and year, the rest is up to the free flowing mind.
Some people like to represent themselves through other mediums and that's why Electric Forest is calling for some of the world's savviest hoopers to join their coveted Hoop Troupe. This year's theme is "Once Upon a Time;" acts based on fairy-tale origins stemming from classics to mythological lore. This will be a contest of costume, skill, and presentation. Groups of up to four people are welcome to apply in order to full develop your rendition of a fairy tale. The chance of joining the ranks of Electric Forest's professional live performers is on the table with the Hoop Troupe program.
Want to join the Electric Forest Photo Crew but don't have any industry ties or back up? Through original unsupported material with the UnMEDIAted Photographer program you can do just that. All you need is a camera and an inspiring vision that will capture the essence of Electric Forest. Grab a collection of at least 10 images that represent your idea of Forest spirit for the ability to be Electric Forest's 2016 UnMEDIAted Photographer.
For The Aspiring Musician:
Music is what initially brought us together for Electric Forest, and now they will be hooking up aspiring musicians with industry inside tips, live performance slots, and those who have a knack for strong song selection.
One of the many great aspects of Electric Forest is their broad range in musical taste. Although there is a heavy electronic music theme, Electric Forest and Bud Light are looking for musicians to do a completely live set through the use of traditional instruments (acoustics, vocals, and electronic instruments only). Send in a video of you and your band to win a chance to be an Instrumental Performer of 2016. Electronic producers are shown some love too with the partnering of The Untz. The Untz have let fans nominate rising producers and widdled it down to 40 finalists competing to get the privilege of playing alongside some of electronic music's biggest acts. Voting is still open, so go support your favorite undiscovered producer.
Regardless if you're a chosen winner of the above mentioned programs, The Electric Glen will be hosting another year of vital music industry insight. Bedroom producers get the intimate opportunity to talk face to face with panels of successful artists; which in the past included artist Big Gigantic, Zed's Dead, and Illenium. Brand representatives from production hardware companies such as Xone and Reloop will also be there. They will have detailed information about their current products and the latest equipment being used by A-List producers.
If you ask any DJ, song selection is a key factor in any set. Electric Forest takes this quality just as serious and is running a Playlist Monthly Submission program. This program allows attendees to submit playlists using strictly only Electric Forest artists. Diversity is encouraged as songs old and new, artists both headliners and fine print are expected to be featured. The joy of spreading unknown music is in your hands with this program, and the reward is support from official Electric Forest media and a free GA wristband.
For the Experience Driven Fan:
Electric Forest isn't just a celebration of music and art, it's an escape from reality where people can enjoy themselves within a like-minded community. It's one of the reasons why people keep coming back year after year and the backing behind Forest Family.
The return of the Monarch Program is here once again, and the search for the next King or Queen of the Forest is upon us. Electric Forest is looking for one sincere driven fan who wants to improve the festival through his or hers own ideas and direct cooperation with HQ. This role comes with great responsibility and will be taken serious by the people bringing you Electric Forest. However, with great responsibility comes great rewards, such as four Good-Life Wristbands and your own private golf cart.
In it's first year of inception, the Her Forest program provides one of the most socially innovative ideas to meet festival lifestyle in recent years. This program includes a woman's only exclusive campsite, providing a safe-haven for woman traveling alone or those wishing to mingle and relate with other active females of the festival community. A meet and greet will also be hosted linking female attendees to the key women working behind the scenes of festival production.
Electric Forest has always been one to push boundaries and set standards for the festival industry as a whole. With the addition of their Plug In Programs, they take the lead in separating themselves from the pack. These programs not only offer winners and participants great experiences and rewards, but they all contribute to the overall festival experience that is Electric Forest.
View all the Plug In Programs on their site and apply to be a part of these wonderful opportunities HERE.