Gareth Emery Releases "Drive Refueled" Remix Album on Garuda Music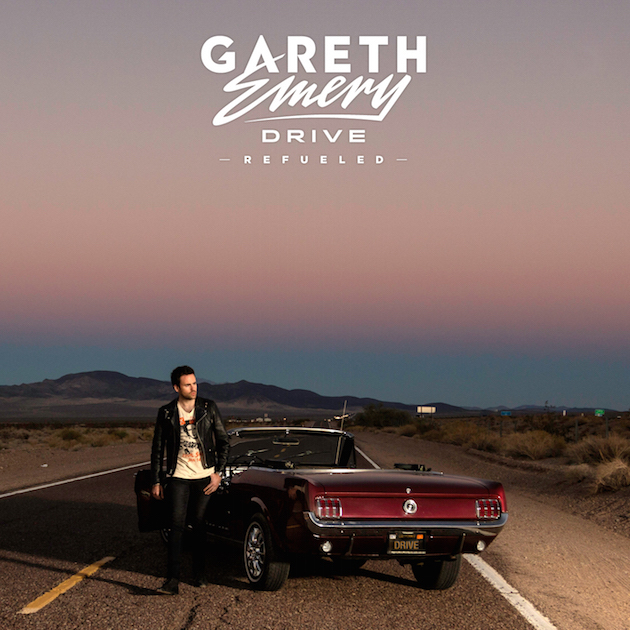 Prepare for new interpretations of the tracks found on the wildly successful 2013 studio album from Gareth Emery, Drive. Introducing the remix album, Drive Refueled, Emery has taken on a cast of a-list DJs and producers to rework the album material. Due for release on March 3, 2015 through his Garuda Music imprint, Gareth has called upon W&W, Cosmic Gate, Sunnery James & Ryan Marciano, Omnia, MaRLo, R3hab, and Luke Bong, among others for the upcoming release.
One of the most successful dance album's of 2014 is seeing a double-disc rework and includes various musical styling and an eclectic mix of EDM sub-genres. The emotional dance music release is full of heartfelt lyrics, uplifting and euphoric melodies, and a number of body-moving drops. Drive Refueled is fully loaded with a whopping 22 remixes both familiar and new, which are sure to fit any mood.
The US iTunes Dance chart #1, Drive, contains a number of recognizable singles including "U" featuring Bo Bruce, "Dynamite" featuring Christina Novelli, and "Lights & Thunder" with Krewella.
Emery also re-launched his famed Gareth Emery Podcast into Electric For Life, which has rapidly spread amongst the dance music community. Gareth also starts a residency this year at the new LiFE nightclub at the SLS in Las Vegas.


Drive Refueled will be released March 3 on Garuda Music. Pre-order is available now on iTunes.
Track List:
1. Beautiful Rage featuring LJ Ayrten (Alex Sonata Remix)
2. Long Way Home (Cosmic Gate Remix)
3. Firebird (Grum Remix)
4. Million Years featuring Asia Whiteacre (James Egbert Remix)
5. Dynamite featuring Christina Novelli (Walden Remix)
6. Entrada (BL3R Remix)
7. Javelin featuring Ben Gold (Juventa Remix)
8. Soldier featuring Roxanne Emery (Luke Bond Remix)
9. Lights & Thunder featuring Krewella (Omnia Remix)
10. Eye of The Storm featuring Gavin Beach (Craig Connelly Remix)
11. U featuring Bo Bruce (Bryan Kearney Remix)
12. Drive: Refueled (Full Continuous Mix)
Bonus Tracks:
1. Dynamite featuring Christina Novelli (MaRLo Remix)
2. Eye of The Storm featuring Gavin Beach (Stadiumx Remix)
3. Eye of The Storm featuring Gavin Beach (BL3R Remix)
4. Javelin featuring Ben Gold (Carl Nunes Remix)
5. Lights & Thunder featuring Krewella (Deorro Remix)
6. Lights & Thunder featuring Krewella (R3hab Remix)
7. Lights & Thunder featuring Krewella (Darren Styles Remix)
8. U featuring Bo Bruce (W&W Remix)
9. U featuring Bo Bruce (Sunnery James & Ryan Marciano Remix)
10. U featuring Bo Bruce (Coone Remix)
Videos:
1. U (Official Music Video)
2. Dynamite (Official Music Video)
3. Long Way Home (Official Music Video)