Gareth Emery '100 Reasons To Live' Released via Garuda Music on April 1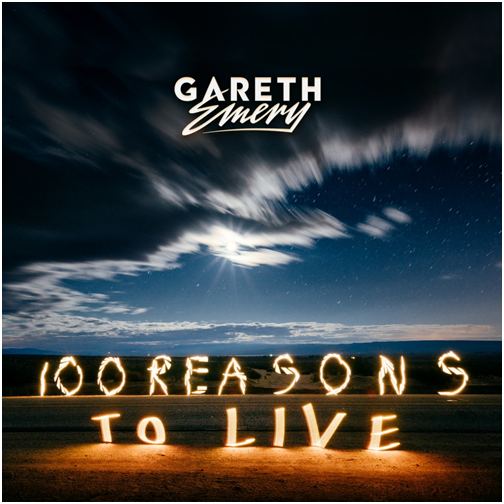 Electronic dance music (EDM) powerhouse Gareth Emery has announced an April 1, 2016 release date for his highly anticipated studio album, 100 Reasons To Live. The 13-track artist album sees its official release through Gareth's Garuda Music imprint on Armada Music.
The first single to be released from the album, "Hands" with Alastor—which has been showcased in numerous Gareth Emery DJ sets and live shows in past months—features vocals from London Thor.
Recently, Gareth has been giving fans and followers a taste of some more new album material as he unveiled "Reckless" feat. Wayward Daughter in the forms of an Original Mix and Standerwick Remix. In addition to the two variations of "Reckless," Emery also just revealed the official music video (watch below).
Watch: Gareth Emery feat. Wayward Daughter "Reckeless:"

Familiar to electronic enthusiasts for his signature sound, Emery's 100 Reasons To Live joins a reputable list of studio releases, which includes his 2010 debut Northern Lights and his 2014 artist album, Drive. In 2015, Gareth released a re-imaged and re-invented rendition of his sophomore album, Drive: Refueled, which included remixes from Ben Gold, Krewella, Cosmic Gate, Omnia, Luke Bond, W&W, MaRLo, Sunnery James & Ryan Marciano, R3hab, Deorro, and more.
Gareth Emery 100 Reasons To Live track listing:
The Story So Far
Cloudline feat. Joseph
Far From Home feat. Gavrielle
Reckless feat. Wayward Daughter
We Were Young feat. Alex & Sierra
CVNT5 feat. Ashley Wallbridge
Make It Happen feat. Lawson
Hands with Alastor feat. London Thor
Lost feat. Janet Devlin
Save Me feat. Christina Novelli
Until We Meet Again feat. Ben Gold
I Could Be Stronger (But Only For You) feat. Corey Sanders
Sansa
Cruiser feat. Alex Sonata (Bonus Track)
Coinciding with the forthcoming album release is a North American tour, where fans have the opportunity to catch Gareth Emery in the following locations: Soundcheck in Washington, DC (April 7); The Church in Denver, CO (April 8); Evil One in Chicago, IL (April 9); Output in Brooklyn, NY (April 13); Kingdom in Austin, TX (April 14), Audio SF in San Francisco, CA (April 16); Ascend in Boston, MA (April 20); Coda in Toronto, ON (April 21); and Spades in Minneapolis, MN (April 22).
Pre-order 100 Reasons to Live on iTunes, HERE.