Gabriel & Dresden to Deliver Final Pacha NYC Performance on Fri., Jan. 8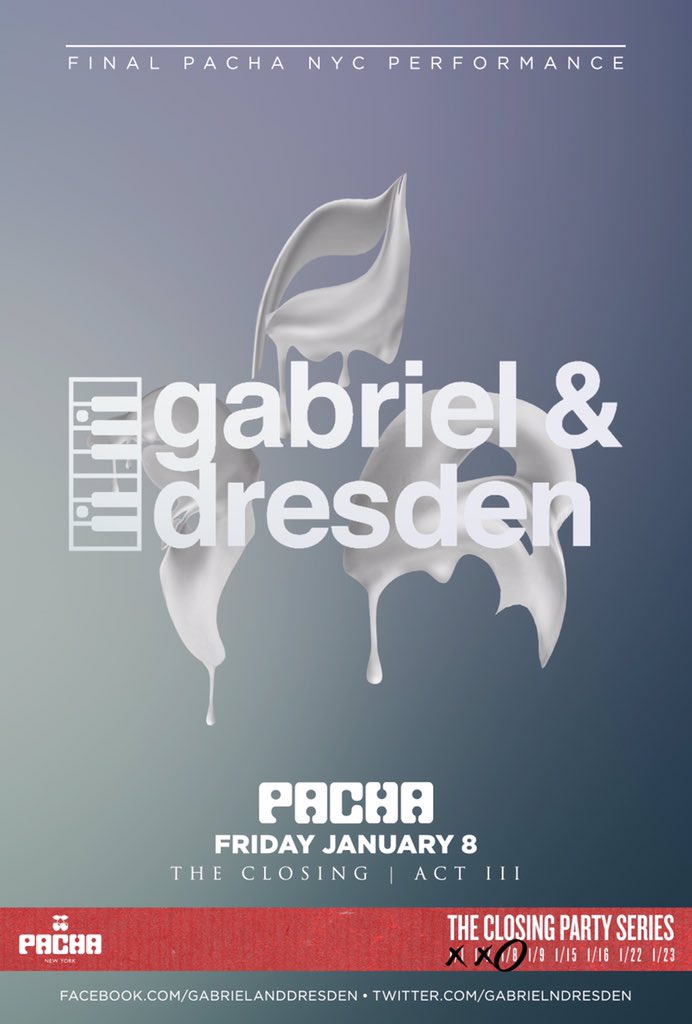 Emotional dance music duo Gabriel & Dresden returns to New York City this weekend for the next installment in Pacha NYC's The Closing Party Series.
Pacha NYC—the popular nightclub staple located at 618 W 46th St—will close its doors for good this month following a highly successful decade of dance. Act III in the closing party showcase—which runs throughout the month of January—includes the iconic California-based dance music duo Gabriel & Dresden (G&D).
Dave Dresden and Josh Gabriel spent last year touring the globe with their highly successful Classics Only Tour, where they played open-to-close performances at each destination.
Familiar to music lovers for their extensive discography, which is stocked with productions, remixes, and collaborations, their repertoire is a testament to their artistic range and diversity. Releases such as "Tracking Treasure Down," "Dangerous Power," "Tomorrow Comes," "Mass Repeat," and "Arcadia," among a slew of others, have been included in DJ sets for more than a decade.
In addition to their original works as Gabriel & Dresden, the pair created noteworthy tracks as Motorcyle alongside JES, including: "As The Rush Comes," "Imagination," "Around You," and "Deep, Breath, Love."
Add remixes for superstars such as The Killers, Madonna, Britney Spears, Depeche Mode, Above & Beyond, Tiësto, Jewel, Deborah Cox, Annie Lennox, Sarah McLachlan, Faithless, Markus Schulz, Andain, and many others, and you've got a better idea of G&D's extensive repertoire.
Throughout Pacha's ten-year history, G&D delivered countless, memorable DJ sets. Taking things full circle, the pair's final return to the legendary Pacha NYC booth serves as a bittersweet memento of the past decade of dance.
Celebrating the last decade of dance in the city that never sleeps, it's only fitting for G&D to send the Manhattan mega-club out in style. It's sure to be a sentimental, nostalgic, and timeless journey with Gabriel & Dresden, who remained a vital piece of Pacha's complete puzzle, every step of the way.
The final NYE event at the famed New York hotspot spanned across two days as underground staple Jonathan Peters delivered a 22-hour Classics Marathon into New Year's Day as Act I. The last party at Pacha NYC will take place on Jan. 23 with Sebastian Ingrosso.
Tickets for Gabriel & Dresden's final Pacha NYC performance for this Friday, January 8, 2016, are available HERE.
For more information on VIP Tables, call 212.209.7500.