Pacha NYC to Close After Decade of Dance: End of an Era for New York Nightlife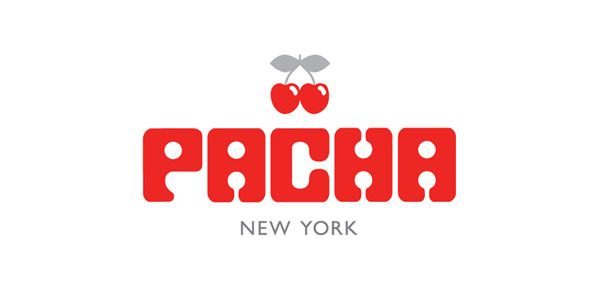 If the walls of 618 West 46th Street could talk, there are thousands of stories they would tell—or maybe not tell. Marking the end of an era for New York City nightlife, it's difficult not to recollect fond memories of the nightlife staple.
Iconic Pacha New York nightclub—a name synonymous with New York nightlife—has announced that it will close its doors for good after a decade of dance—a very successful decade of dance. As Pacha is calling it, "the most earth-shaking decade in the history of electronic dance music took place on the Pacha dance floor"…and that's a pretty accurate statement.
Marking the end of an era, the closing of Pacha NYC is more than just a venue closing its doors, but also the closing of a chapter in nightlife history. Saying goodbye to the infamous pair of cherries, which have become a standard in NYC nightlife, will be bittersweet for many of its passionate partygoers.
Earlier this year, Pacha, and the entire dance music scene suffered a huge loss with the sudden death of RPM Co-Founder and nightlife icon Rob Fernandez. Celebrating the life of Fernandez, a House of Rob event was held both inside the entire club and block-party-style on the street in September with the biggest lineup of all time. Symbolically, the nightclub is closing its doors for good less than one year after the passing of Fernandez.
With the nightlife scene evolving in New York, a significant fragment of nightlife culture burns out with the closing of the 30,000 square-foot mega club. The closing of Pacha NYC comes following the recent closure of the iconic Roseland Ballroom in April 2014 among other notable venues in the city that never sleeps (Sullivan Room, Love, Finale).
Nightclubs typically don't see longevity the way Pacha New York has, especially with the recent explosion of EDM in North America. Eddie Dean, President of Pacha NYC, reveals, "the average nightclub lasts 18 months – we lasted 120… It's been a wild ride that none of us will ever forget. Our final parties will celebrate the different artists, styles, and scenes that have made Pacha great."
For those who are—or were at one point—a part of the dance music community in New York, there's no denying that Pacha contributed to molding your musical taste.
Even for those who may not have visited Pacha in a while, there's a sense of security in knowing that the 5-floor sanctuary on W46th would always be doing what it does best: providing Manhattan with a supreme nightlife experience. Promoters, DJs, photographers, journalists, performers, sound & lighting technicians, bartenders, waitresses, doorpersons, and more, got their start at Pacha NYC.
Before the infamous cherries were donned atop of the castle on West 46th Street to transform the space in 2005, the former Hell's Kitchen location was home to Sound Factory. For some, Pacha served as a continuation of their Sound Factory nights (and days), and for hundreds of thousands of others, it served as a first-time nightclub experience; helping to mold the electronic dance music generation. When did you first pop your Pacha cherry?
The five-floor club—including the top floor mini-club Pachita—is often filled to the brim with eager partygoers. The year-round festivities attract locals, tourists, and music lovers alike. Creating memories to last a lifetime, The Manhattan mega club hosted some of the biggest names in dance music, local talent, international superstars, live performances, interactive entertainers, and countless surprise guests over its 10-year span.
Pacha NYC partnered with Insomniac Events for Electric Daisy Carnival (EDC) New York since its inauguration in 2012 at MetLife Stadium. In addition to the club nights, Pacha NYC and RPM bring colossal parties to Pier 94, including Pier of Fear and Big Week NYC.
From its notorious main floor sirens to its CO2 cool-down's, Pacha NYC has hosted more than 6 million fans for over 12,000 operating hours with more than 1,500 events over 500 weeks. The many years of nightclubbing, theme parties (Classics, Vinyl Reunion, Underwear Party, S&M, Jungle Party, etc.), Pacha burgers, festival and event after parties, afterhours, and dancing until sunrise, are a testament to the originality of the brand.
Going out with a bang, Pacha NYC is planning a December filled with The Tenth Anniversary parties, a 72-hour classics set from Jonathan Peters, and a string of closing parties in January with the who's who of dance music, from past to present.
For more information visit pachanyc.com.