Jonathan Peters Delivers Daylong Classics Marathon at Pacha NYC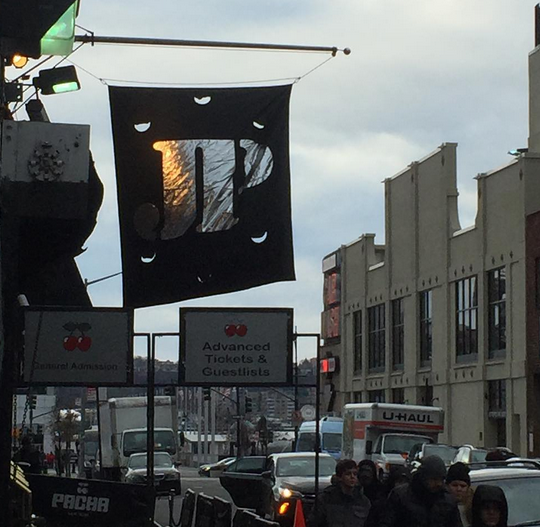 Pacha NYC celebrated the final New Year's Eve event with a Jonathan Peters Classics Marathon, which spanned more than 24 hours.
Kicking things off at 9 pm on Dec. 31, the infamous JP Classics series returned to the New York City nightspot for its final installment before Pacha NYC closes its doors for good this month.
The NYC underground icon—who is known for his extended DJ sets—took his place behind the Pacha booth at 4 am, where he remained for more than 22 hours.
Taking things full circle, JP's Classics Marathon attracted NYE partiers, veteran club-goers, and those eager to return to 618 West 46th St. for one last time before Pacha closes its doors forever.
Vibes were strong throughout as the party went into New Year's Day. The sunshine didn't stop partygoers from lining up to catch one last glimpse of their favorite dance floor in the city that never sleeps.
Included in the JP Classics Marathon set were Whitney Houston favorites "My Love Is Your Love" and "Same Script, Different Cast" feat. Deborah Cox; Sylver "All This Time;" Green Velvet "La La Land;" Delerium "Silence" feat. Sarah McLachlan; Brainbug "Rain;" Red Carpet "Alright;" and Deborah Cox "I Never Knew," among a slew of other familiar favorites.
Before the Manhattan mega-club closes its doors for good, there will be a string of closing parties in January. JP Classics Marathon was the first in the series followed by events this month with Borgore (1/2), R3hab (1/15), Body & Soul 20 Year Anniversary & Chris Liebing (1/16), Afrojack (1/22), and The End: The Pacha NYC Closing Party with Sebastian Ingrosso (1/23). In addition to The End main events, Pacha NYC is going "Late Night" following a number of closing parties, which will include a number of special guests.
For more information on Pacha NYC visit pachanyc.com.
Photo credit: @andthatsthat82