Gabriel & Dresden Announce Third Studio Album & Tour 'Remedy'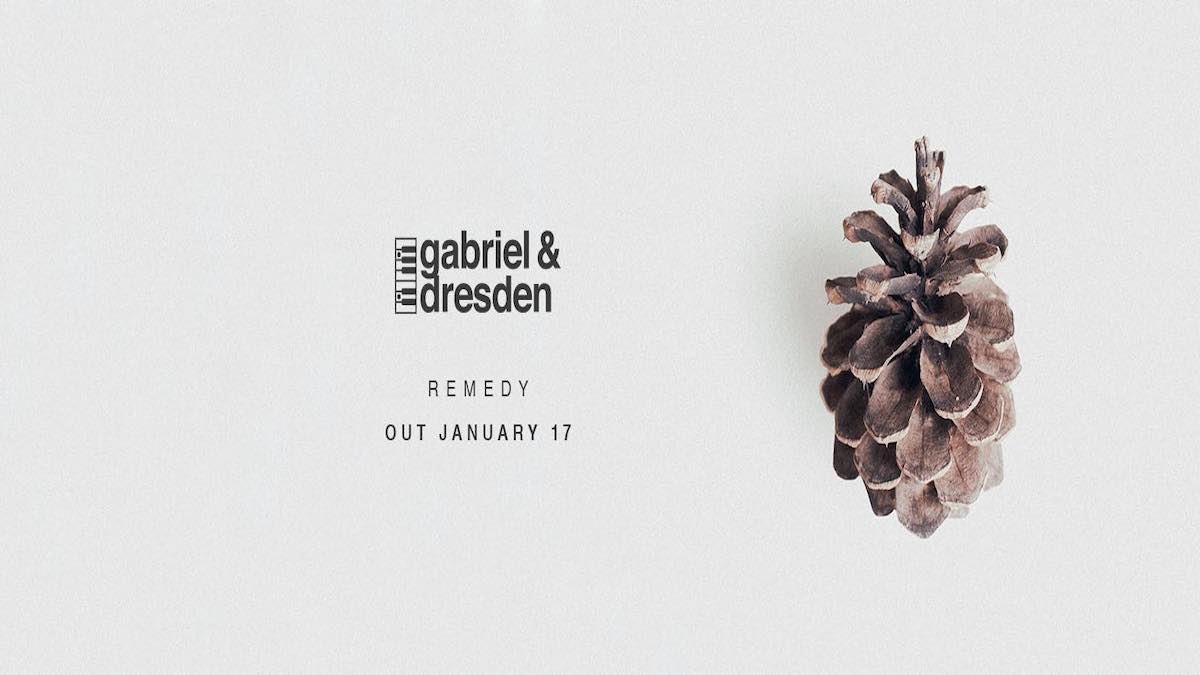 The GRAMMY-nominated duo Josh Gabriel and Dave Dresden are kicking off the new decade with their brand new album Remedy accompanied by a tour. Gabriel & Dresden's new album is coming out this friday, January 17th on Anjuna Beats and has fans in a tizzy of anticipation with only a few days remaining until its release. Remedy explores new sonic depths with a complexity of soundscapes ranging from cinematic moments to stomping arrangements.

Fresh from performing to over 12,000 fans at the O2 Arena in Prague as part of Above & Beyond's Group Therapy 350 celebrations, the duo continues to iterate their emotive approach to songwriting and it has paid off. They have partnered with their dedicated Kickstarter audience for the production of Remedy and have championed their collaborative approach by including some of the donors to the project on the album. Sub Teal (Brittany O'Neil), Jan Burton, and rising star Centre provide their vocal talents and brilliantly fit the bill for each song they sing.

"Keep On Holding" is the latest single from Remedy. The duo has linked up once again with U.K.-based singer Jan Burton who has sung on much-loved G&D tracks "Dangerous Powers," "Enemy," "You," and most recently "Keep On Holding." "Keep On Holding" has a much darker feel featuring a tight bassline and an emotional vocal performance from Jan. Breaking down a love story, the song incorporates eerie and dark synths with a storyline that anyone who has experienced a romantic loss can relate to. This song stands as one of the strongest on the album.
Available in digital, CD and sustainable vinyl format, Remedy will be released on January 17th on Anjunabeats, with news on Gabriel & Dresden's international Remedy Tour to follow in the coming weeks.
Remedy Tour dates can be found here.
Tracklist:
Gabriel & Dresden feat. Sub Teal – No One's To Blame
Gabriel & Dresden feat. Centre – Remember
Gabriel & Dresden feat. Sub Teal – Falling Forward
Gabriel & Dresden feat. Sub Teal – All I've Got
Gabriel & Dresden feat. Jan Burton – Keep On Holding
Gabriel & Dresden – Luna
Gabriel & Dresden feat. Sub Teal – Will I Change
Gabriel & Dresden feat. Sub Teal – Coming On Strong
Gabriel & Dresden – Twelve
Gabriel & Dresden feat. Sub Teal – Something Bigger