Excision Delivers Mind-Blowing Stage With Paradox Tour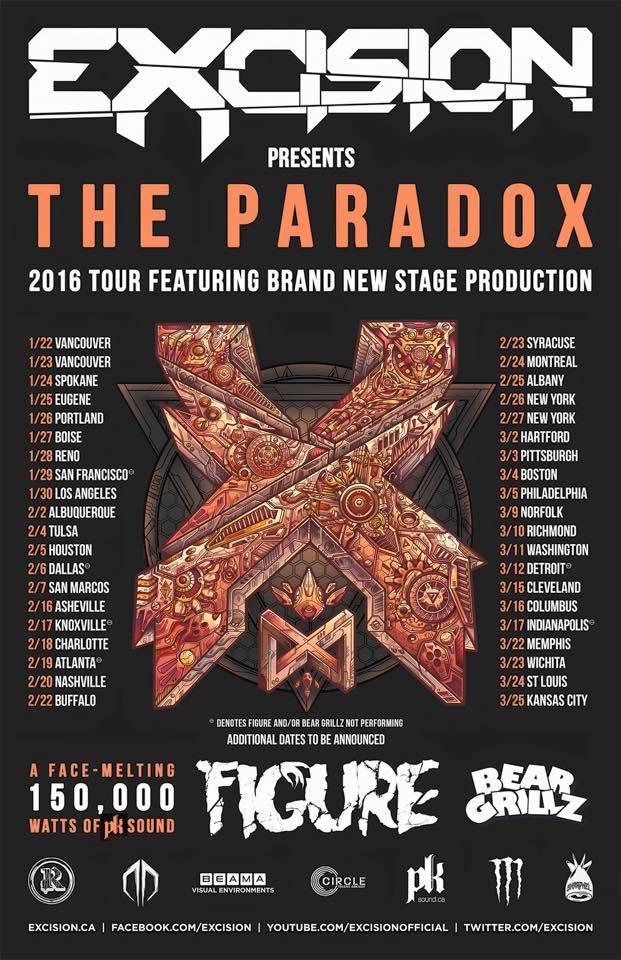 Excision premiered the latest – and absolute greatest – stage design for the Paradox Tour in Minneapolis earlier this month.
If there's two things Excision is known for it's: 1. Brain shaking wobbles and wubs, and 2. Hosting one of the industry's loudest and brightest stage structures in the business.
His most recent work of art is the Paradox, which is set to go on a 52-tour stop with more dates to announced. The Paradox promises 150,000 watts of PK Sound and enough lights to outshine Times Square.
The tour starts officially at Decadence in Denver on the country's biggest party night of the year, New Year's Eve. Making stops across the nation from the historic Fillmore in Detroit to top nightclubs including Echostage in Washington D.C., and everything in between. Joining Excision for this spectacle of a production will be bass aficionados Figure and Bear Grillz.
Excision himself took to Twitter to reveal that ticket sales have jumped, for good reason, after the chaos that ensued following the Minneapolis debut. If by chance you were left out of the current lineup, more stops will be announced in the near future.
Watch the video below and get your tickets while you still can here.