Dillon Francis & Friends Close Out the Year at Pier 36 for Big Week NYC on Dec. 30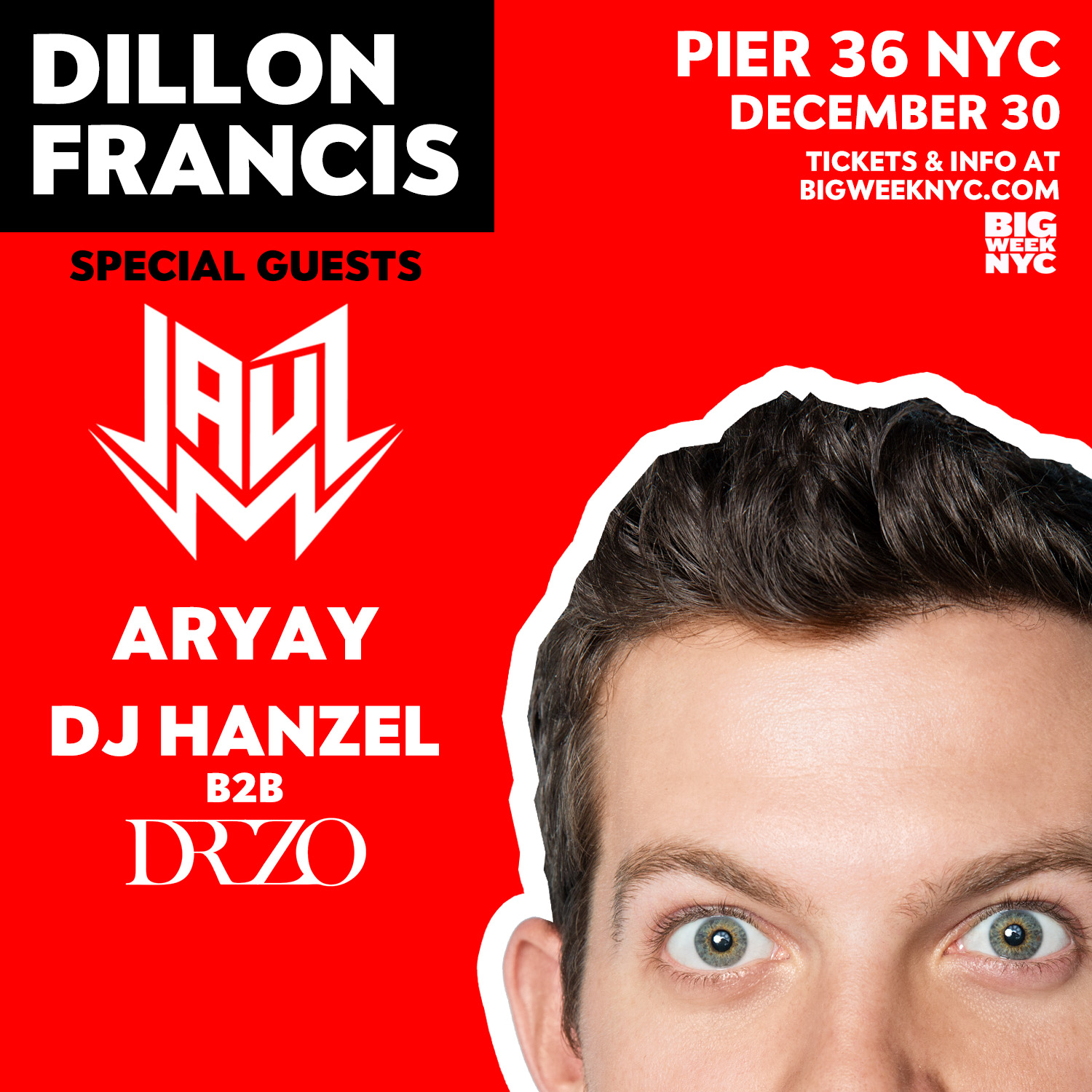 Brave yourselves, New York: Big Week NYC is hitting the city that never sleeps for a weeklong string of events with some of dance music's heaviest hitters.
Dillon Francis & Friends will deliver a holiday treat to thousands of partygoers on December 30, 2015 at Pier 36. Part of RPM's Big Week NYC, Dillon Francis & Friends includes DJ sets from Dillon, Jauz, Aryay, and DJ Hanzel B2B Drezo.
Pier 36 will be transformed into a larger-than-life nightclub on Dec. 30 as the creator of the 2015 7-track EP "This Mixtape Is Fire" takes his place behind the decks for two sets.
Dillon released several high-energy remixes throughout the year, which includes "Imperium" by Madeon, "Nuclear" by Zomboy, and "Omen" by Disclosure. Surprising partygoers Dillon announced the return of IDGAFOS Weekend this month making it the 4th annual event.
The comedic DJ/Producer is familiar to dance music lovers for tracks such as: "Bruk Bruk (Need Your Lovin)," "Get Low" with DJ Snake, "Set Me Free" with Martin Garrix, and "Without You" Featuring Totally Enormous Extinct Dinosaurs.
Door for Dillon Francis & Friends open at 9:00pm. Tickets are available HERE.
Listen To His "This Mixtape Is Fire" EP: