Armin van Buuren Announces 'Armin Only Embrace' World Tour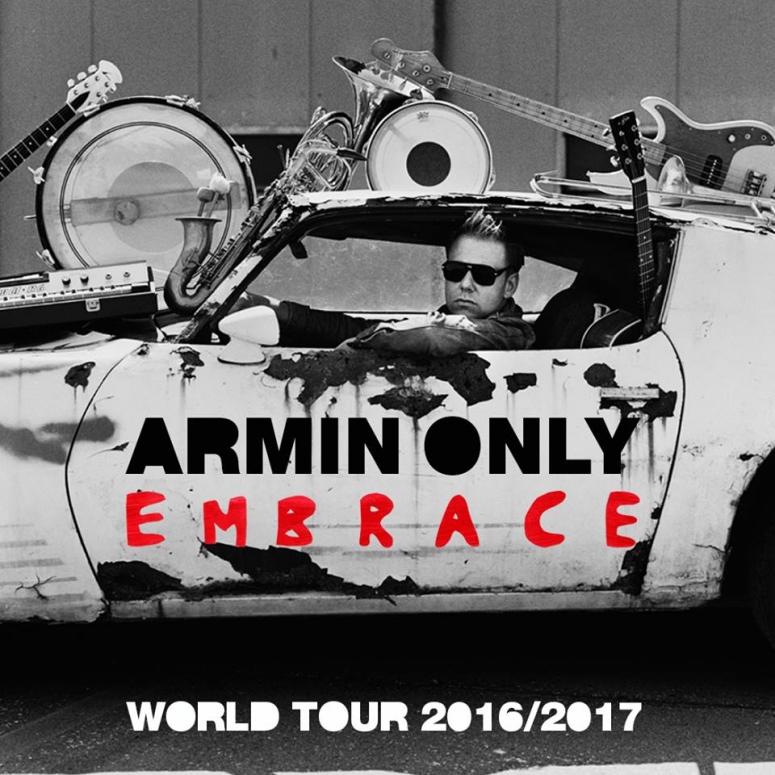 After the rave release of his new artist album, 'Embrace,' world-renowned DJ/producer, Armin van Buuren has already hinted at what's in store for the coming year. Fans can join in on the fun by tweeting #AOEMBRACE! Once #AOEMBRACE reaches 5,000 tweets, Armin will reveal more information about his upcoming Armin Only Embrace world tour.
The GRAMMY Award-nominated artist is preparing for his Armin Only Embrace world tour, which is set to commence in 2016. Van Buuren's album influences include an array of musical genres. Having coined the phrase, "Never be a prisoner of your own style," Armin has triumphantly accomplished his goal in this latest masterpiece, which encourages listeners to embrace the instruments.
For those who have yet to experience an Armin Only live show, Armin Only EMBRACE is a solo headline event with van Buuren in complete creative control of sights and sounds. In years past, Armin gathered vocalists, acrobats, and a live band to accompany and amplify his unique vision. A State of Trance fans, Armada Music admirers, and music lovers alike are in store for a climactic showcase of true artistry and interactive entertainment.
Set for another significant year, Armin has begun announcing lineups for upcoming ASOT 750 celebrations, which includes a return to the Ultra Music Festival Megastructure in Miami in March.
To cap off the year, the Armada mogul recently finished and released his traditional A State of Trance Yearmix and will very soon disclose the ASOT Top Tracks of 2015, which is voted for by the radio show listeners.
To reveal more info about the Armin Only Embrace world tour, make sure to tweet #AOEMBRACE as much as possible. For every 5,000 tweets, Armin will give more clues as to what he has in store for us!
Subscribe for the latest details about Armin Only Embrace world tour as it's revealed, HERE.
For more information visit ArminOnly.com.