Ekali Reveals 'A World Away' Album & Announces Upcoming Tour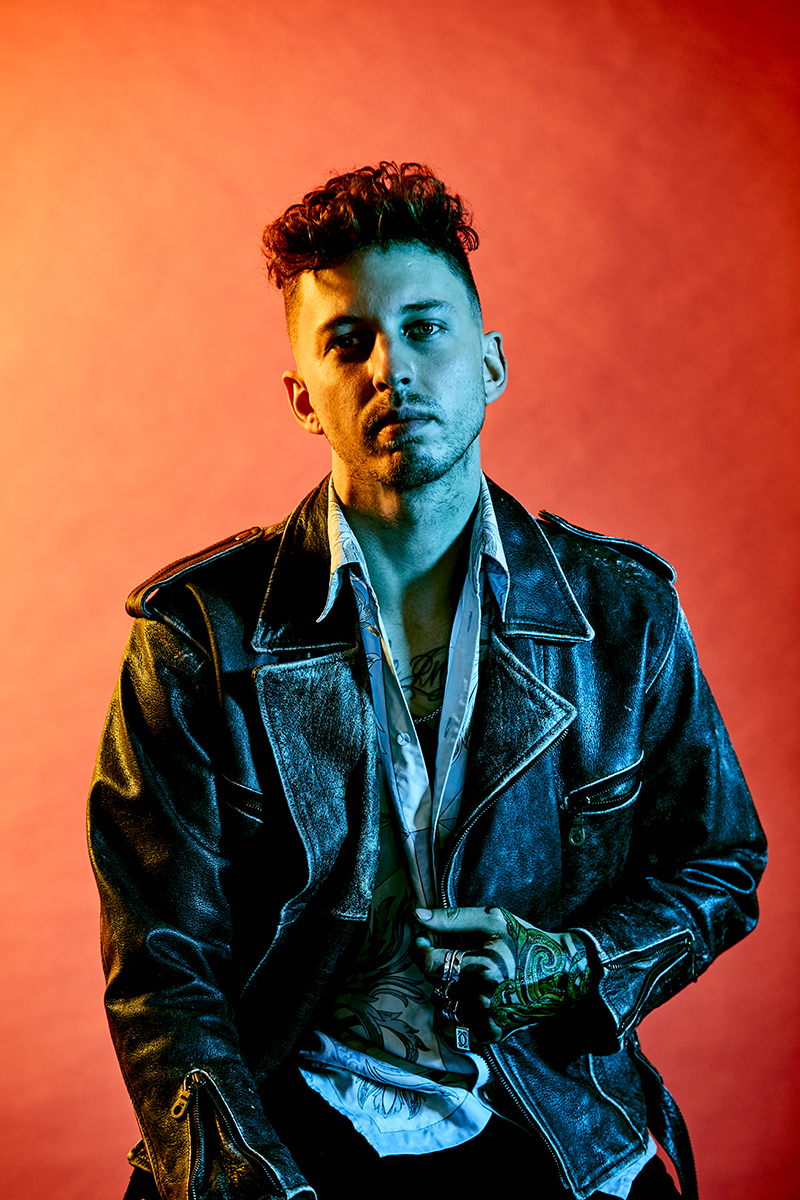 Nathan Shaw, better known by his artist name, Ekali, has accumulated a massive list of critically acclaimed singles, hit EPs, and stellar show performances to his name. He's relentlessly cemented his place as a figure in the electronic music scene and is determined to soar to new heights, finally releasing his highly anticipated A World Away album. The long awaited masterpiece is a beautifully constructed blend and demonstration of Shaw's musical versatility, possessing collabs with powerhouse producers like Illenium and Nitti Gritti, and featuring many renowned vocalists such as Elohim, Kiiara, and Chloe Angelides, just to name a few.
Ekali's A World Away album lives up to its build up, pre-releasing singles such as "Runaway" feat. Reo Cragun and "Back To You" feat. Kiiara, which debuted at #1 on the iTunes Electronic Chart. Additionally hit tracks, "Be Fine" feat. Wafia and Ekali & Illenium's collab "Hard To Say Goodbye" feat. Chloe Angelides left fans exhilarated for more, while carving an emotional journey for countless fans to follow and embark on. The pre released singles garnered a lot of attention towards the album, giving fans a small taste of what they could expect. Now released as a true work of art, the album is sorrowful, delicate, cinematic and straight up powerful.
"The core of the album centers around the idea of a moment of warmth when all else is desolate. I'm trying to capture the emotion of something special but only what's left when it's fleeting and/or leaving. A warm moment in a cold place and subsequent cycle of healing." – Ekali
In celebration of the album and the kick-off of the new 2020 decade, Ekali will be embarking on his A World Away Tour, beginning February 6th at the ShowBox SoDo in Seattle, Washington. The artist has received numerous acclaimed reviews for his previously appraised performances, ranging from his sold out Crystal Eyes EP Tour, to packing stages at Coachella Music Festival. The tour is expected to have its own dedicated stage design & aesthetic, catering an immersive experience for attendees. Check below to see if Ekali's A World Away Tour is making any pitstops in a city near you.
A WORLD AWAY TOUR DATES:
| | | | |
| --- | --- | --- | --- |
| Date | City | State | Venue |
| 02/06/2020 | Seattle | WA | Showbox SoDo |
| 02/07/2020 | Seattle | WA | Showbox SoDo |
| 02/08/2020 | Vancouver | BC | Commodore Ballroom |
| 02/12/2020 | Arcata | CA | Arcata Theatre |
| 02/13/2020 | Sacramento | CA | Ace of Spades |
| 02/14/2020 | Los Angeles | CA | Shrine Expo Hall |
| 02/19/2020 | Salt Lake City | UT | Soundwell |
| 02/22/2020 | Phoenix | AZ | The Van Buren |
| 02/27/2020 | Kansas City | MO | recordBar |
| 02/28/2020 | Madison | WI | Liquid Nightclub |
| 02/29/2020 | Minneapolis | MN | Skyway Theatre |
| 03/5/2020 | Detroit | MI | Majestic Theatre |
| 03/6/2020 | Pittsburgh | PA | Rex Theater |
| 03/7/2020 | Syracuse | NY | Westcott Theater |
| 03/12/2020 | Boston | MA | Royale |
| 03/13/2020 | New York | NY | Webster Hall |
| 03/14/2020 | Washington | DC | Echostage |
| 03/20/2020 | Chicago | IL | Concord Music Hall |